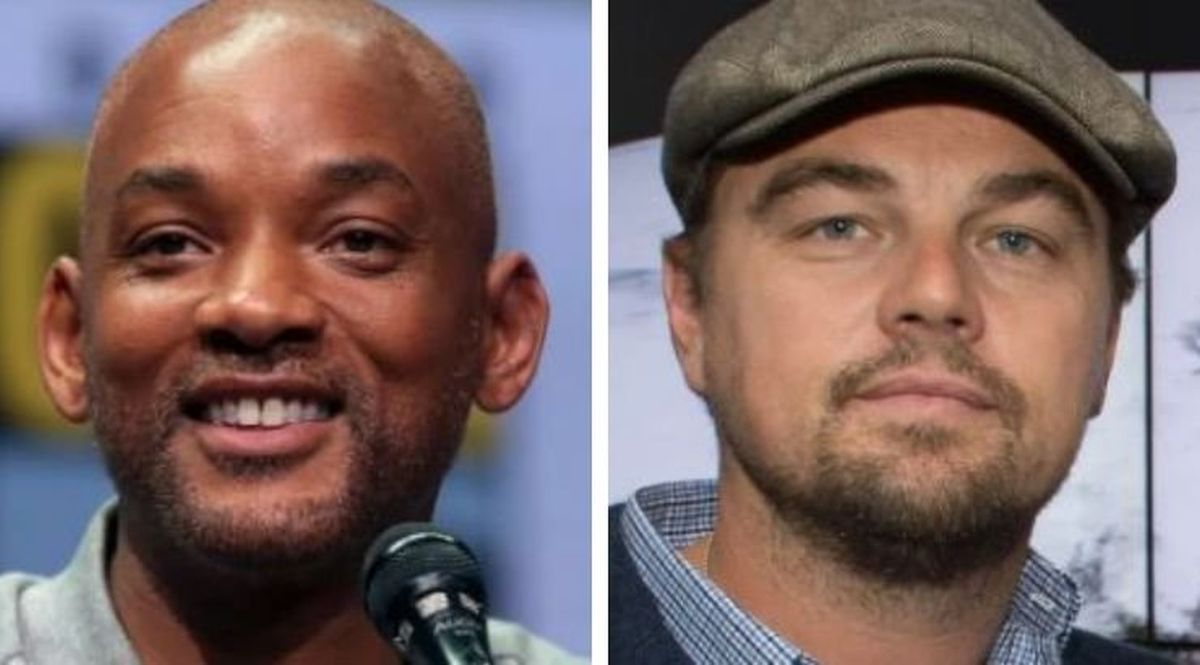 Two of Hollywood's biggest names, two of the world's biggest actors – Will Smith and Leonardo DiCaprio – have teamed up to save the Amazon rainforest from destruction.
'Allbirds', a shoe and sock company which counts DiCaprio among its investors, and 'Just', Smith's sustainable water brand, have come together to create two limited-edition shoes, priced between £95 and £115, with 100% of the profits going to DiCaprio's Amazon Forest Fund combating the devastating fires that have hit the Brazilian Amazon over the past month.
The pair of trainers, named the Tree Runners and the Tree Toppers, are made out of completely natural materials. In a statement about the new collaboration, Smith said:
"There is only one Mother Earth, and it's on us to protect her. The Brazilian Amazon, our largest carbon sink, has now been burning for a month. We source Just sugarcane caps from Brazil, so this hits especially close to home. Collaborating with businesses who are creating innovative, sustainable solutions are the key to our future, and it's important that we support those brands who give back more than they take."
The collaboration further extends DiCaprio's environmentally-minded philanthropy in saving the rainforest after he donated $5 million to preserve the Amazon rainforest through his environmental foundation, Earth Alliance, which he created with philanthropists Laurene Powell Jobs and Brian Sheth.
A statement on Earth Alliance's website explained:
"Earth Alliance has formed an emergency Amazon Forest Fund with an initial commitment of $5 million to focus critical resources on the key protections needed to maintain the 'lungs of the planet'. These funds will be distributed directly to local partners and the indigenous communities protecting the Amazon, the incredible diversity of wildlife that lives there, and the health of the planet overall."
The Amazon rainforest is in serious trouble. The Amazon fires are now so large that they can be seen from space. Last month, world leaders at the G7 conference offered the South American country a $22 million package to help fight the fires but the Brazilian President rejected it vehemently.
However, not all is lost. VeganNation, a vegan blockchain company, has purchased 15,000 acres of Amazon rainforest for the purpose of preservation after gathering $10 million through fundraising efforts. An agreement for greater protections of the rainforest has been signed by representatives of Bolivia, Brazil, Colombia, Ecuador, Guyana, Peru, and Suriname.