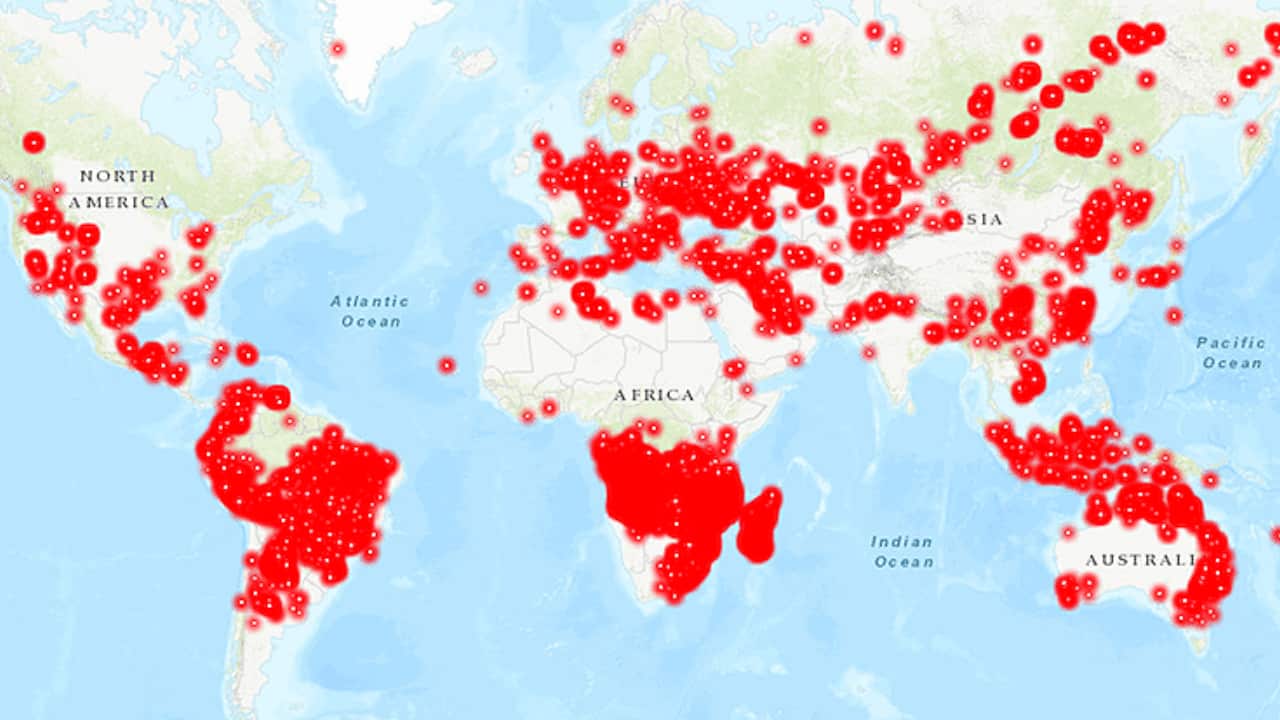 It's not just the Amazon, massive fires – larger and more widespread than the Amazon fires – are burning in parts of the world that do not typically experience dry season such as Angola, Congo, Spain, Greece, Alaska, and Siberia. According to the World Meteorological Organization, this fire season has been unprecedented for the Arctic Circle, with over 100 major fires reported in the region.
Unprecedented #wildfires in #Arctic. Over past 6 weeks @CopernicusEU #Atmosphere Monitoring Service (CAMS) has tracked more than 100 intense fires in the Arctic Circle. In June alone, these fires emitted 50 megatonnes of CO2 into the atmosphere = Sweden's total annual emissions. pic.twitter.com/poQWzutgAA

— WMO | OMM (@WMO) July 12, 2019
Since July, fire has charred about six million acres of Siberian forest, an area roughly the size of the state of Vermont. Over 21,000 square miles of the forest were recently damaged in Siberia. Unconfirmed reports claim the devastating fires were started intentionally to conceal illegal logging activities.
Last week, the Greek island of Evia was under a state of emergency after multiple large fires broke out. In the beginning of August, a huge fire in Russia's Krasnoyarsk Territory damaged over 1 million hectares of forest.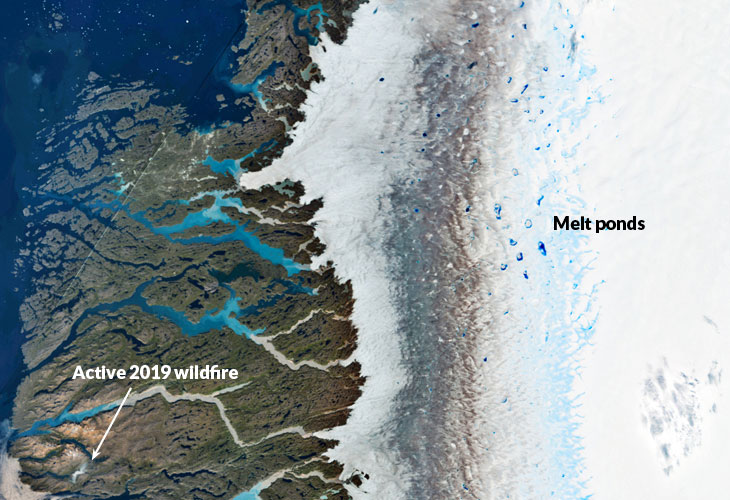 Alaska and Greenland, both known for cold temperatures, have also faced serious fires. This summer, over 600 wildfires have consumed more than 2.4 million acres of tundra and snow forest across Alaska.
In July, Greenland lost nearly 200 billion tons of ice. Images from the Copernicus satellite show multiple melt ponds, as well as burn scars from a huge fire and smoke from an active fire on the island. The temperature in Western Greenland, where the fire is located, was 10 degrees Celsius above normal.
A fire in Spain's Canary Islands cased 9,000 people to evacuate. Another Spanish island off the northern coast of Africa, Gran Canaria, lost about 46,000 square miles of woodland due to fires this year.
According to MODIS satellite data, 6,902 fires broke out in Angola in between August 21 and 23. During the same time, 3,395 fires were reported in the Democratic Republic of Congo and 2,127 in Brazil. Large wildfires are not uncommon in Central Africa this time of year, but once again, many of these fires are set deliberately, to clear forested land for farming or the grazing of livestock.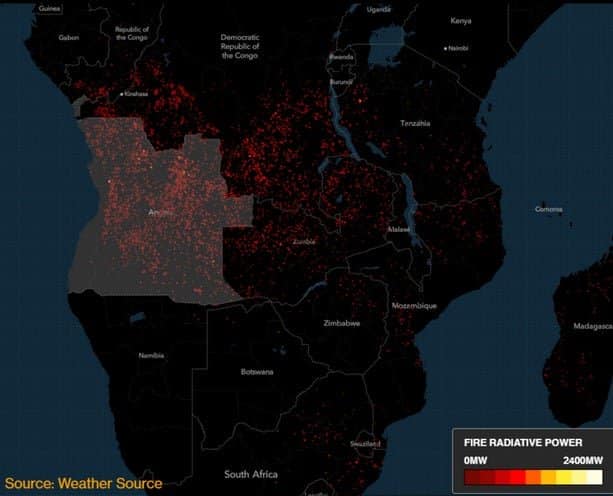 About 76,000 fires were burning across the Brazilian Amazon at last official count, an increase of over 80% over the same time period last year. Apparently, the Amazon rainforest fires are intentional to get rid of the forest to make agricultural land, for people to eat meat.
Hotter, drier temperatures "are going to continue promoting the potential for fire," said John Abatzoglou, an associate professor in the department of geography at the University of Idaho, describing the risk of "large, uncontainable fires globally" if warming trends continue.
While the Amazon is widely described as the world's lungs, forests across the world are as important to the global climate system as tropical rainforests. The New York Times writes:
"Wildfires contribute to climate change because not only do they release carbon dioxide, a major greenhouse gas, into the atmosphere but they can also kill trees and vegetation that remove climate-warming emissions from the air."