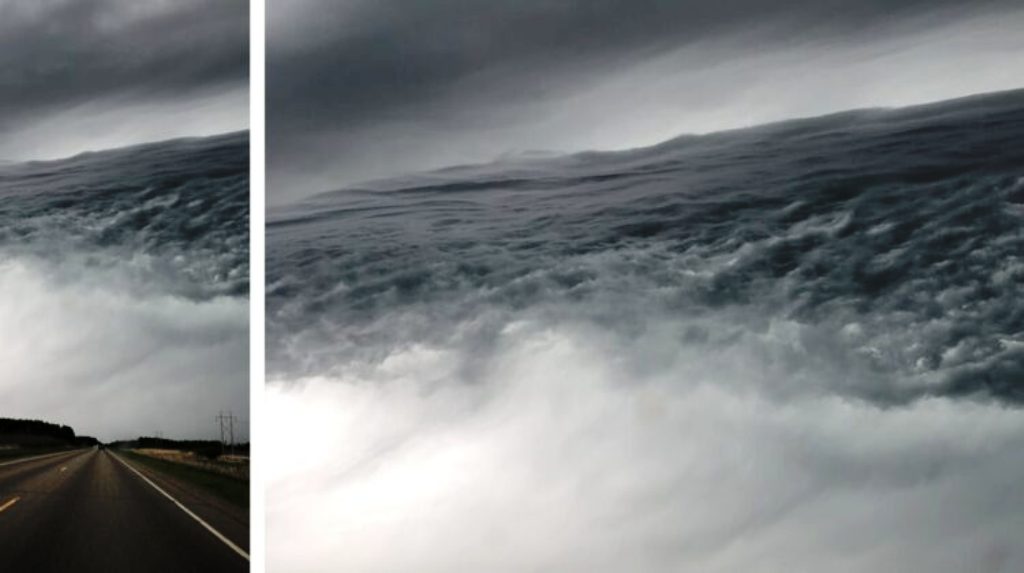 Stunning storm clouds are not uncommon, but the ones taken by Theresa Lucas in Minnesota were simply mind-boggling. Lucas was travelling towards Bemidji when she took a snapshot to show her daughter how far she had travelled. She had no idea the photo would become viral on the internet.
The storm clouds resembled surf waves slamming into the sky. At first sight, the photograph may be mistaken for a seascape rather than a photograph of the sky.
On closer scrutiny, though, a roadway can be seen underneath. What kind of clouds were they, specifically? As it turned out, these were asperitus clouds, a cloud structure that the International Meteorological Organization only recently acknowledged in 2017.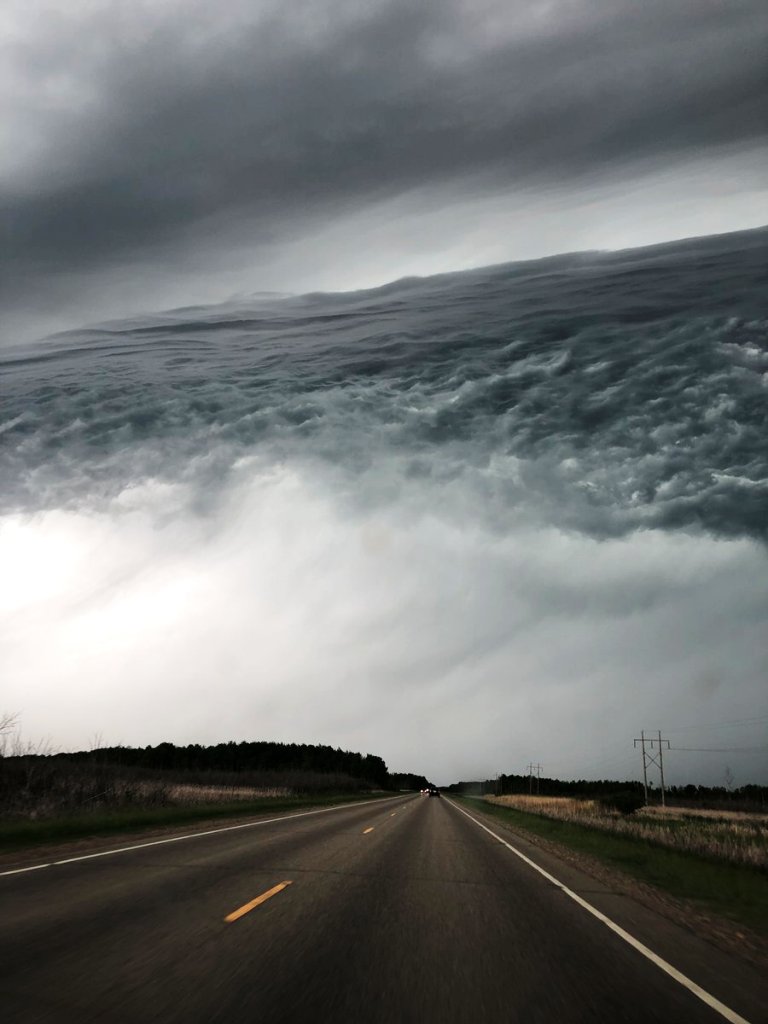 Asperitus clouds are well-defined, wave-like formations on the bottom of clouds, according to the International Cloud Atlas. They are less ordered horizontally and more chaotic than undulatus clouds. Asperitas has localised waves near the cloud base that might be smooth or mottled with smaller characteristics. They may fall into sharp points, creating the impression of looking down on a roughened sea surface. Variations in lighting and thickness can produce stunning visual effects.
The photograph gained widespread attention online when it was shared by the local TV station WCCO-TV on Facebook and Twitter. People were amazed and couldn't stop  commenting on the stunning image.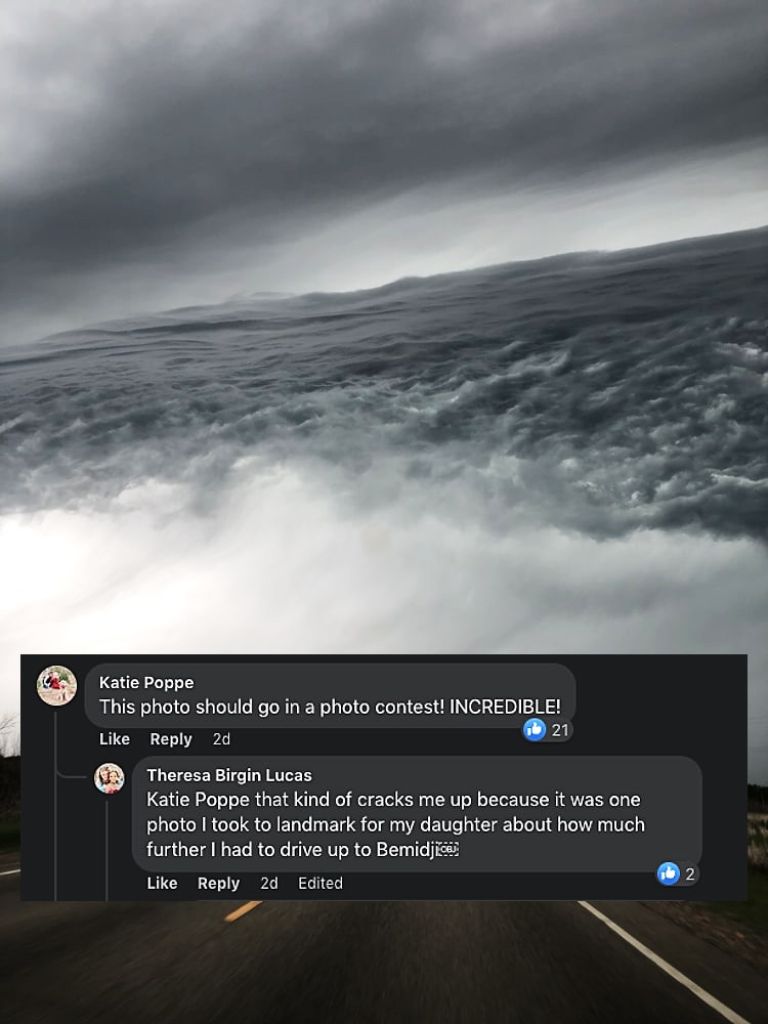 Furthermore, the shot had everyone in Minnesota raving about how beautiful the sky is.
Individuals began submitting their own cloud images from the region, illustrating how clouds can resemble mountains, valleys, and other natural features. All of the attention was unexpected for Lucas. What started off as a method for her to show her kid how far she had driven grew into something far more. Lucas entered the artwork at the Minnesota State Fair in the hopes that it would be recognised.