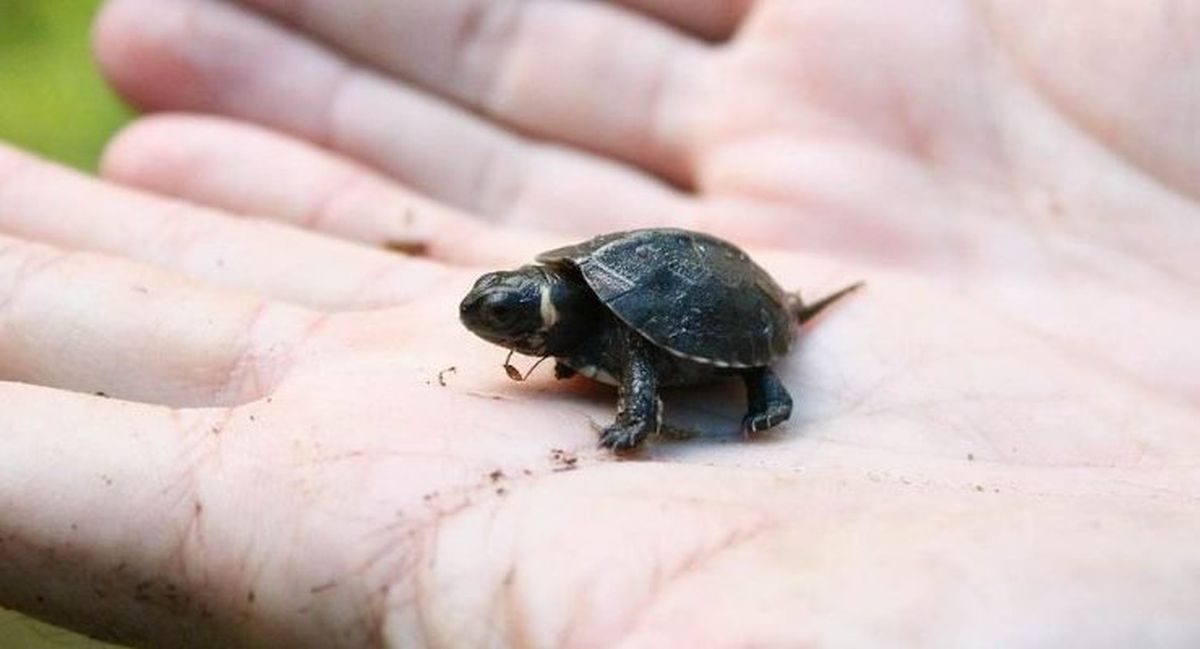 The black softshell turtle (Nilssonia nigricans), declared extinct in the wild 17 years ago by the International Union for Conservation of Nature, has been miraculously nurtured and brought to life by a centuries-old temple in the Indian state of Assam.
The pond of the Hayagriva Madhav temple in the Hajo pilgrimage centre provided the tiny reptiles a safe haven, thanks to their sacred status (the still-endangered species is believed to be a reincarnation of Hindu deity Vishnu and so it is protected).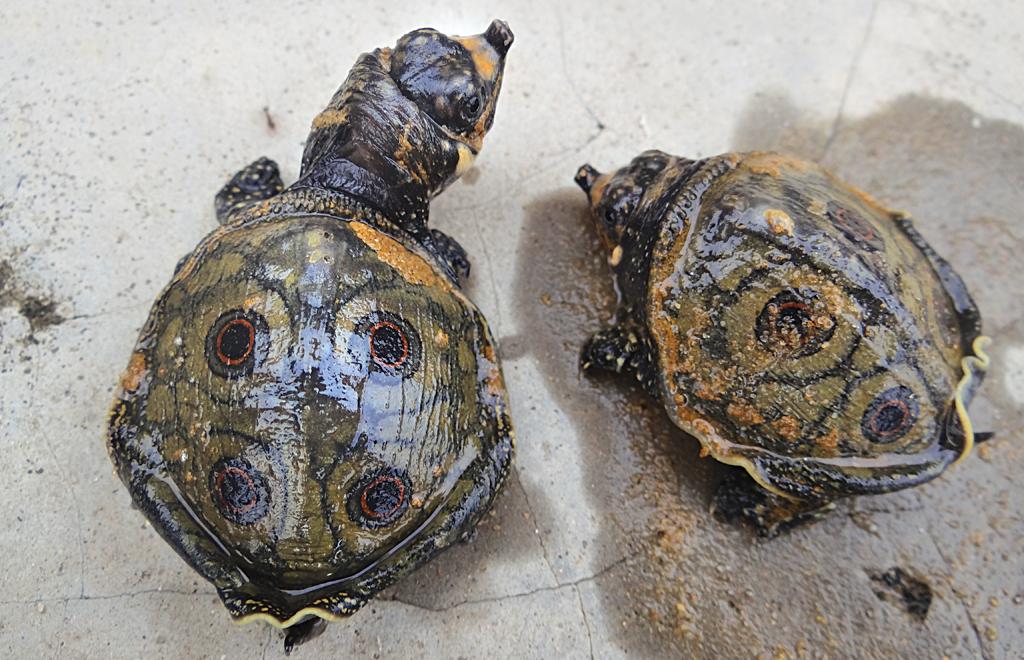 Jayaditya Purkayastha, member of the conservation group Good Earth working to protect the remaining turtles at Hayagriva Madhav temple, told AFP:
"There are plenty of turtles in the temple pond. The population of the turtle in Assam has gone down by a great extent. So, we thought we needed to intervene and do something to save the species from extinction. This is a milestone in Assam's turtle conservation history, and it would not have been possible without the interest shown by the temple authorities in the artificial breeding program."
The north-eastern state of Assam was once a paradise for freshwater turtles, but habitat loss and over-exploitation as a popular source of food massively depleted their population.
The temple's religious adherents teamed up with Good Earth to nurture dozens of turtles in the temple's pond. The conservationists helped breed the turtles by collecting newly-laid eggs from the sandy banks of the pond and warming them in an incubator to ensure that they hatch.
The joint efforts showed a significant degree of success in January, when the team released 35 turtle hatchlings into the waters of a nearby wildlife sanctuary – 16 of which were black softshell turtles. Pranab Malakar, a caretaker of the pond, explained:
"I used to take care of them as I like them. Later, after I became associated with Good Earth, it became my responsibility. No one harms them here as they are incarnations of Lord Vishnu. I was born and grew up here. We have been seeing the turtles since or childhood. People respect them."
The project has been so successful that Good Earth has identified 18 other temple ponds in the area which could also be used for similar initiatives. But there are challenges ahead, including changes brought about by the immense popularity of the turtles, with hundreds of daily visitors who toss bread and other food at the little reptiles, which they happily gobble up.
"This has triggered some biological changes among the turtles in the pond. They have also lost their natural tendency of hunting for food," Purkayastha argued.