The happy face spider is an unusual insect found only in Hawaii, where it is known as nananana makakii, which translates to "face-patterned spider." The happy face spider, as the name implies, has a characteristic pattern on its back that resembles a smiling face. The happy face spider's stunning appearance has made it a popular subject for both academics and nature enthusiasts.
The happy face spider is a member of the Theridion grallator species and comes in a variety of hues, including yellow, red, green, and white. The legs of the spider are frequently a different color than the body, contributing to its eye-catching look. This spider is extremely little, with adults reaching a maximum size of only 5mm.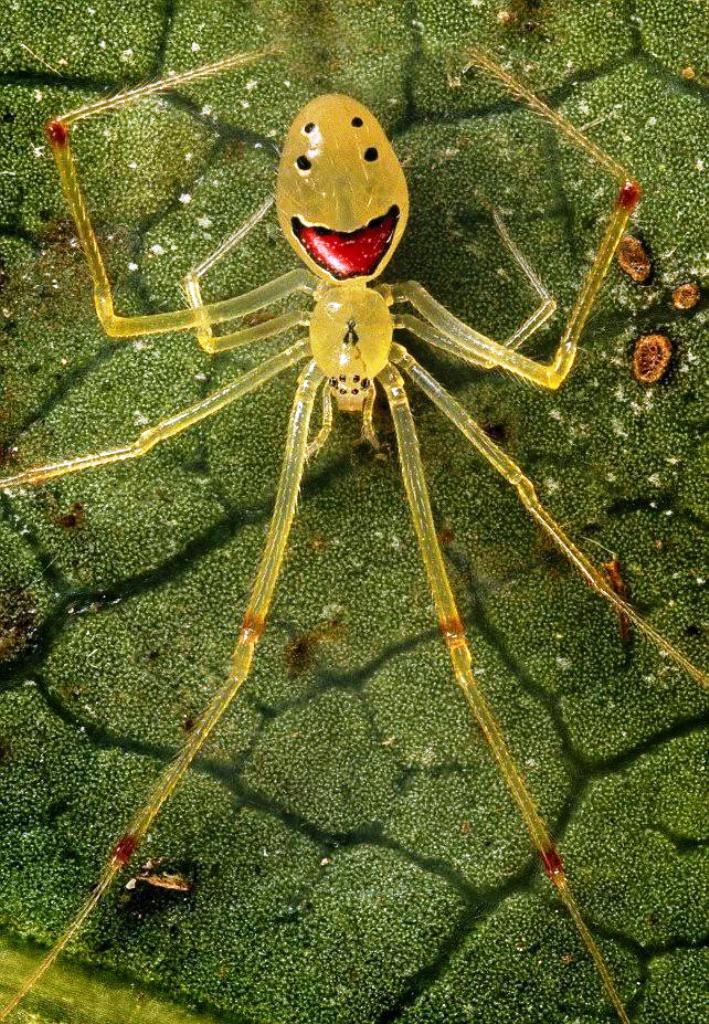 The happy face spider is distinguished by its specific environmental needs, which are restricted to specific parts of the Hawaiian islands. They are commonly found in rainforests, particularly in densely forested places, and may be spotted on leaves and plants. The spider has adapted to its surroundings by having the capacity to alter its color to match the plant it is on, making predators harder to detect.
While the happy face spider's cheerful look is undeniably adorable, its unusual characteristics and behavior make it an intriguing research subject for biologists. The spider's hunting skills, for example, are fascinating. Happy face spiders are noted for spinning small, sophisticated webs that catch little creatures. They are also known to use different areas of their web for different purposes, including as storing food in one region and concealing in another.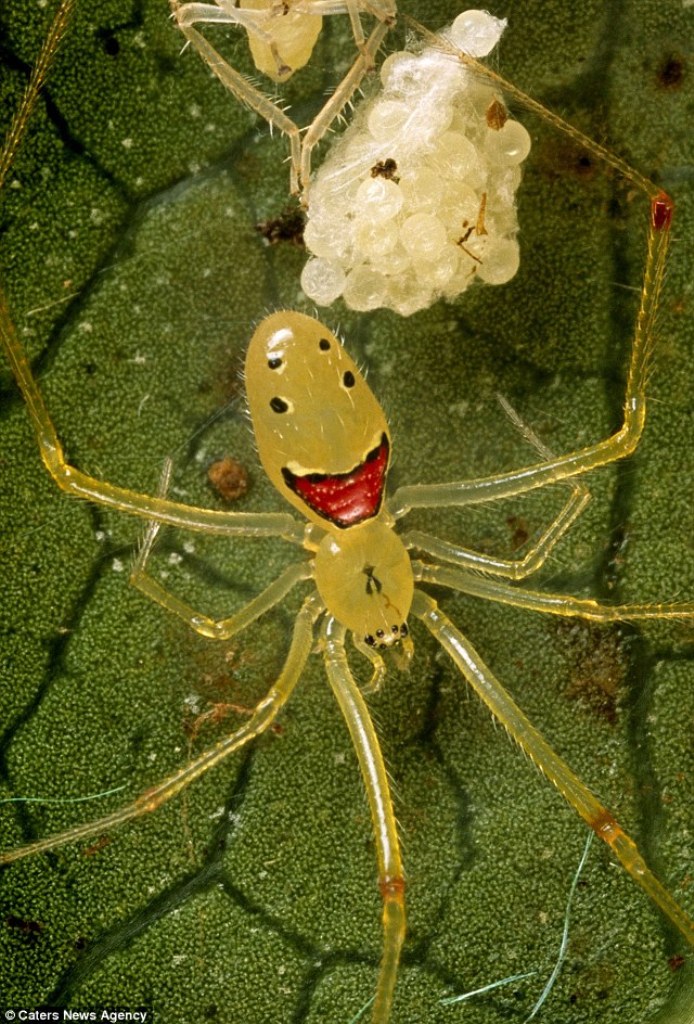 Despite its endearing look, the happy face spider does not come without its difficulties. The species is considered vulnerable in certain locations because of its limited habitat needs. Human activities such as deforestation and habitat degradation have reduced happy face spider populations, necessitating conservation measures.
Finally, the Theridion grallator is a one-of-a-kind and intriguing species found exclusively in Hawaii. Its endearing cheerful look, hunting skills, and ability to blend into its environment make it an intriguing research topic for biologists and a treat for nature lovers. We can only hope that while attempts to conserve its natural environment continue, this amazing species will continue to provide joy to future generations.