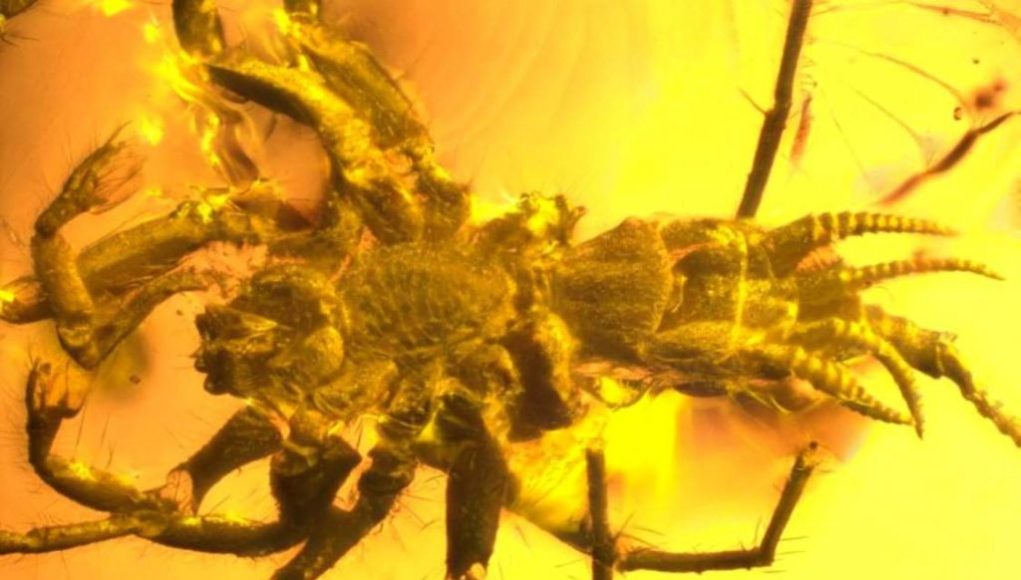 An incredible creature has been discovered in Amber, Southeast Asia, which researchers estimate dates back to the Cretaceous period about 100 million years ago. The strange creature appears to be a cross between a spider and a scorpion – two creatures that trigger feelings of fear in many people.
Spiders and similar creatures are commonly found in amber deposits that come from mines throughout Myanmar and other nearby regions. However, this is the first find of its kind.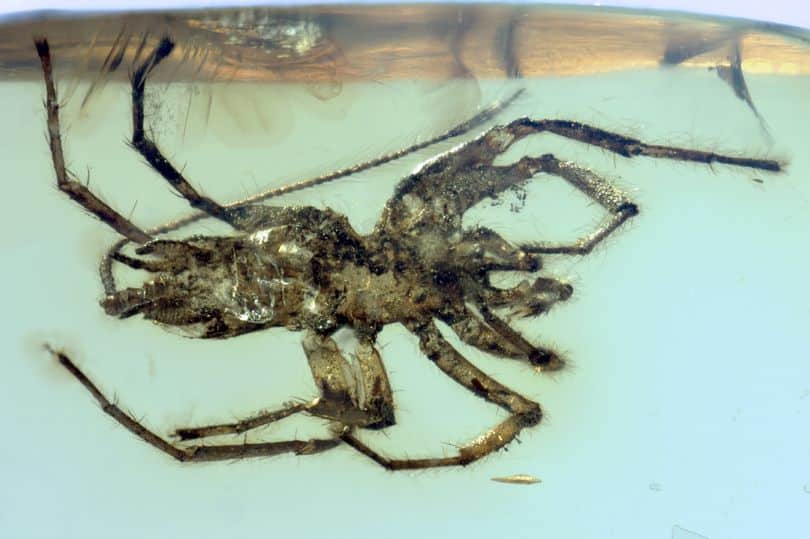 Experts believe the discovery could fill major gaps in our understanding of evolution in arachnids, which are a group of eight-legged invertebrates that include scorpions, ticks and spiders. In recent years, researchers have learned more about the evolution of these creatures from specimens collected under such conditions and have discovered other possible species.
A few years ago, two paleobiologists at the Nanjing Institute of Geology and Paleontology in China were sold a variety of different amber samples by dealers in the region. Among them was a specimen 5 millimeters long, which they eventually named 'Chimerachne yingi' (Latin for "chimera spider").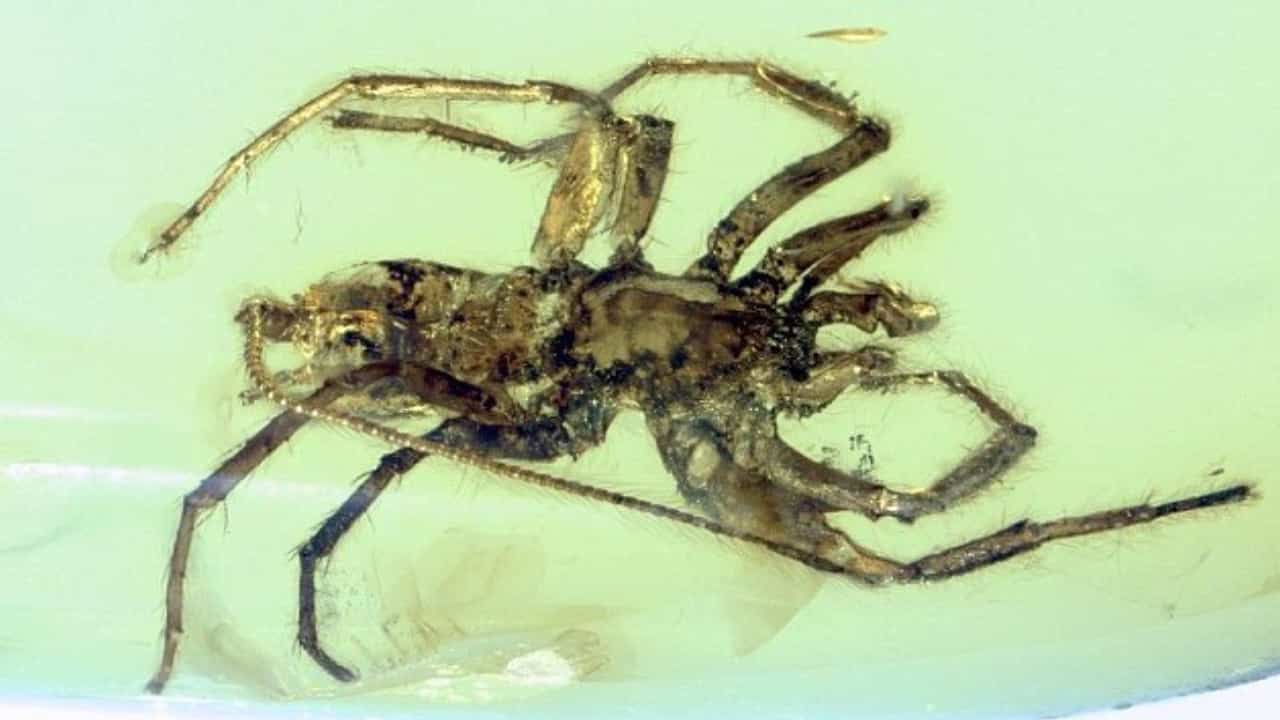 The most interesting thing about this specimen is that it is a spider shaped much like a scorpion, with a segmented abdomen and a long tail that closely resembles a scorpion's whip.
"These specimens basically appear to be spiders with tails!" said Jason Bond, an evolutionary biologist at Auburn University in Alabama.
It is quite possible that this creature is related to the camel spider, which actually still roams the earth today. Camel spiders do not have a whip or tail like scorpions, but they do have a very similar torso.
The scientists who made this discovery have published their research and the photo in the journal Nature Ecology & Evolution.
This Wolfhound Is Considered Fake Because Of Its Size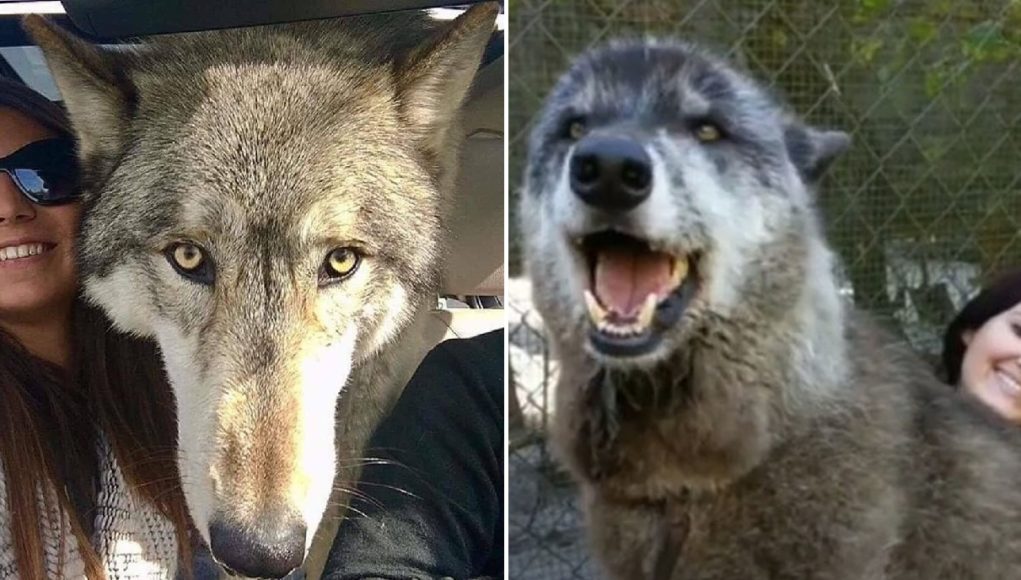 Yuki, the giant wolfhound, finally gets the love he deserves. Having had a very tumultuous life, the imposing wolfhound hybrid is now celebrated, albeit probably the last days in the life of this beautiful animal.
Yuki is partly dog ​​and partly wolf. This rare wolfhound is a cross between 87.5 percent Gray Wolf, 8.6 percent Siberian Husky and 3.9 percent German Shepherd, according to the Shy Wolf Conservation Center in Naples, Florida, where he now lives. Yuki, the Wolfhound enjoys so much popularity on the Internet and the social media, because it is so huge that people think of it as "fake".
Sieh dir diesen Beitrag auf Instagram an
Yuki, the giant wolfhound, was rescued by the Shy Wolf Conservation Center at the age of just 8 months in 2008, after the "puppy" became too tall and his master had serious health problems preventing him from attending to the wolfhound to take care of.
Sieh dir diesen Beitrag auf Instagram an
Now videos and photos of the now 12-year-old animal show how incredibly tall this Wolfhound is. Brittany Allen, a volunteer volunteer at the shelter, shared Instagram photos of the 55-pound heavyweight Yuki, and the images spread rapidly in the web. Everyone saw the photos, and many people wanted to adopt Yuki, but unfortunately he has a deadly disease.
Sieh dir diesen Beitrag auf Instagram an
If you would like to make a donation to pay Yuki's vet bills for the treatment of his fatal blood cancer, you can do so HERE: https://interland3.donorperfect.net/weblink/WebLink.aspx?name=E192141&id=29