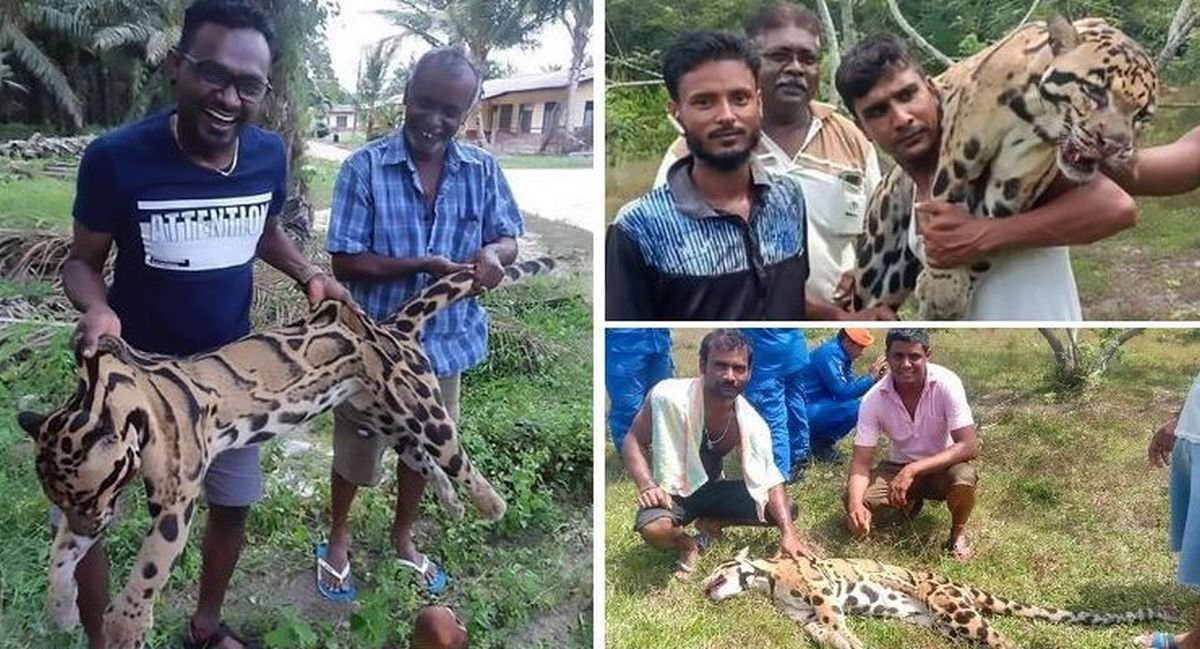 Humans are past the line of respect. In a stark reminder of the devastation human greed can cause, a group of poachers in Malaysia were photographed laughing while posing with and holding up the bloodied and lifeless body of Neofelis nebulosa — a rare clouded leopard.
With an estimated global population of only 10,000, the International Union for Conservation of Nature lists the leopard as "vulnerable" on its Red List of species threatened with extinction.
However, the alarming statistics didn't seem to deter poachers who celebrated having casually slaughtering the leopard in its natural habitat even as members of the Malaysian Civil Defense Force were present in the vicinity.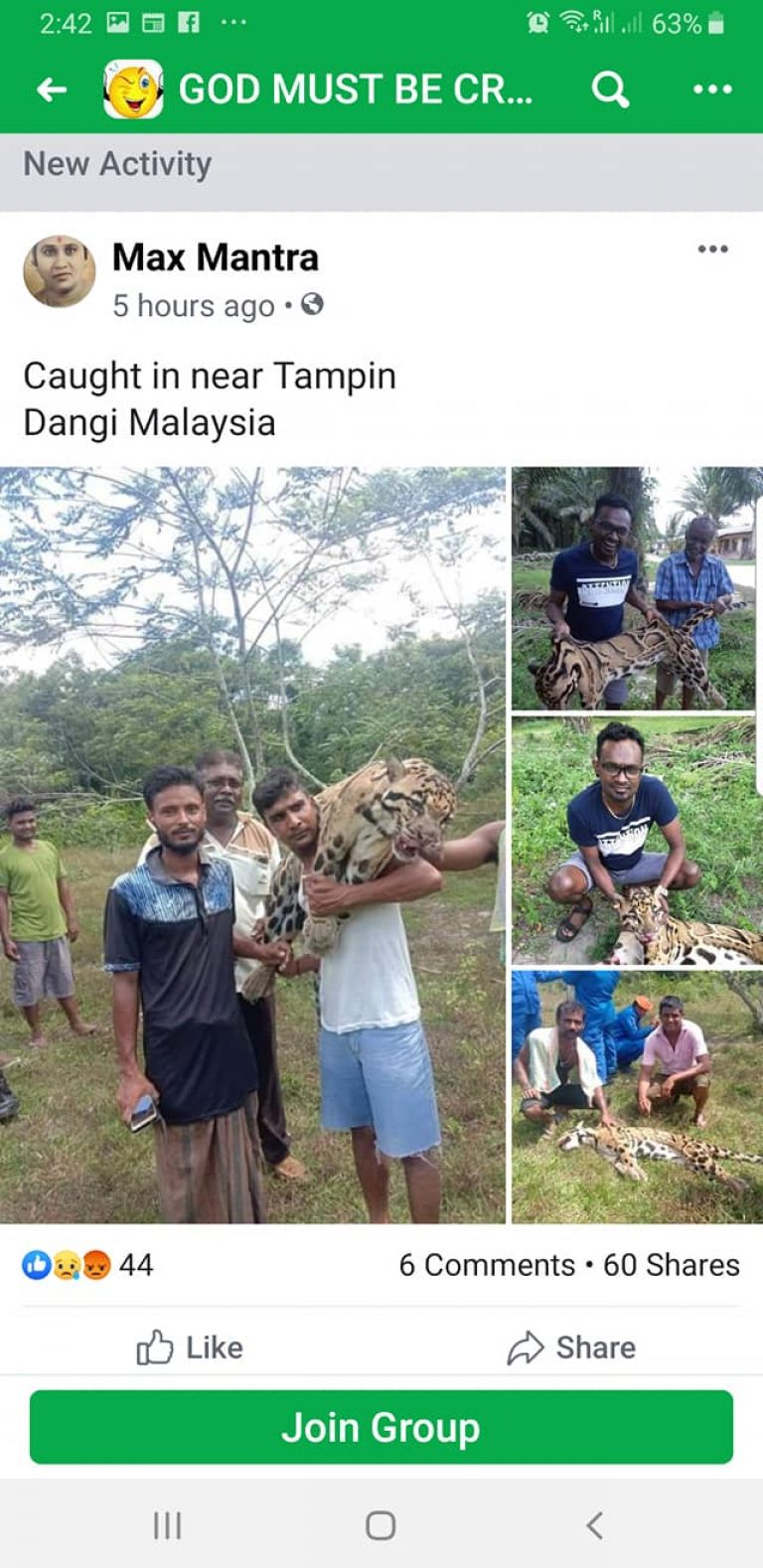 The photos of the show off, posted on Facebook by "Max Mantra" who claimed the leopard was killed near Tampin in the western state of Negeri Sembilan, were deleted after widespread outrage across the Internet along with Max's social media account. But Siva Nadarajan, a Facebook user, took screenshots and uploaded them to Facebook group "Hiking & Camping Around Malaysia".
According to Nadarajan, he tried to notify the Department of Wildlife and National Parks Peninsular Malaysia [governmental organisation responsible for the management and protection of all of Malaysia's wildlife and national parks] regarding the inhumane incident, but was told by the agency that "everyone has gone home". Interestingly, his own post to the hiking group has since been removed.
Hopefully they will be found and taught a lesson. Maybe don't know better but it's time they learn not to hurt and destroy these rare amazing gorgeous animals. How sad this is. How could they do this and smile and think it is ok. What a loss.

— caroline (@carolin67681505) May 10, 2019