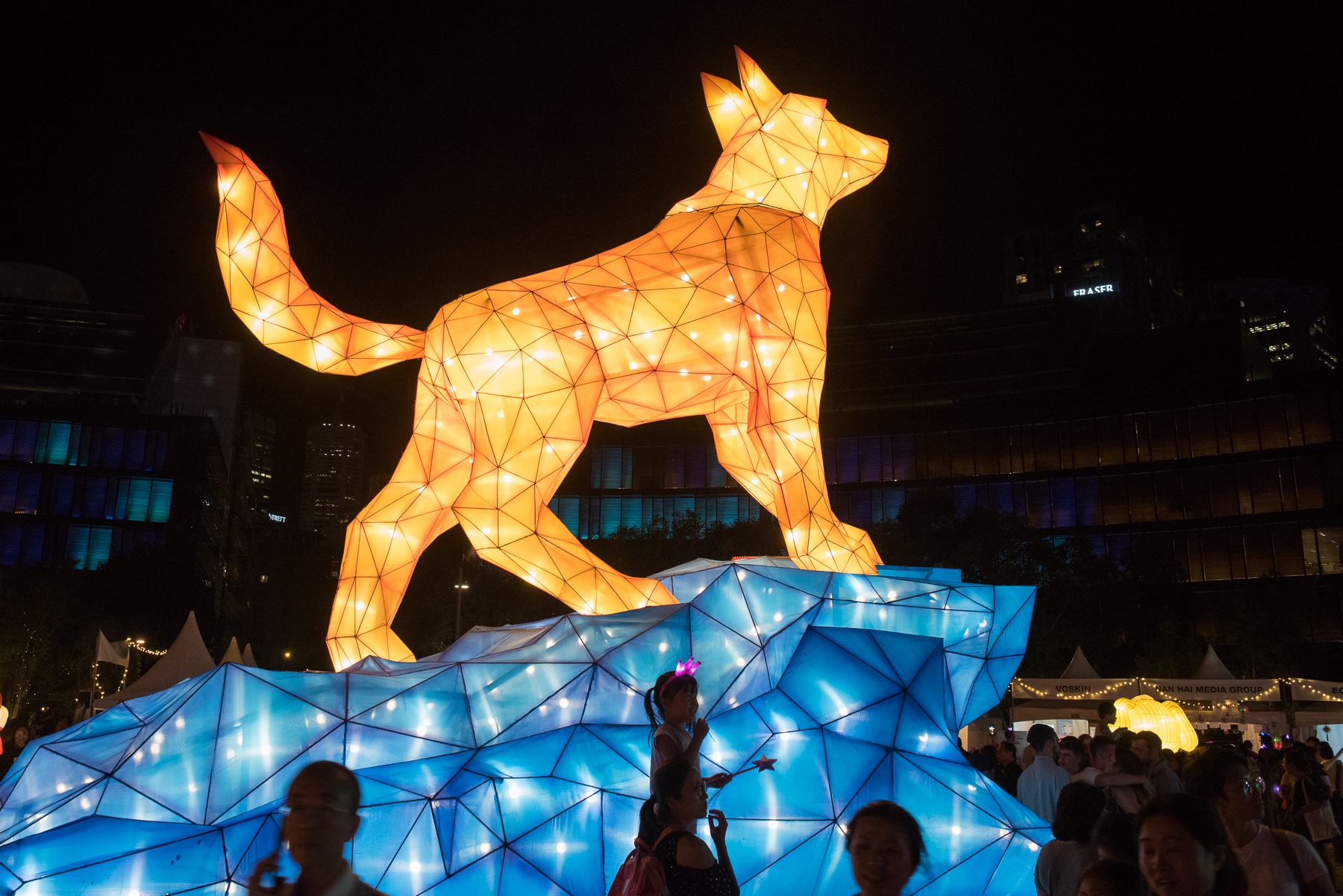 In another case of cruel brutality dogs face in China, which also slaughters thousands of dogs and celebrates eating their meat at the annual Yulin festival, shocking photos have emerged of the Lantern Festival wherein the canines are being forced to fight to the death.
Recently, more than 40 dogs took part in the bloody competition to celebrate the Lantern Festival, which marks the end of the Chinese New Year, at Jishan County in Yuncheng.
Baring sharp teeth, the dogs – trapped in a caged enclosure – ripped out chunks of each other's faces and bodies as they jumped through the air cheered on by the baying crowd.
The annual competition pits dogs against each other until one of the dogs is killed by the other, a moment delightfully witnessed and recorded by the heartless audience on their mobile phones. Winners of the deathmatch are rewarded with a pack of cigarettes and a china mug.
Those in favour of the ghastly event argue the vicious dogfight is just for entertainment for people living in the Chinese countryside insisting that the canine battle gives their audience the thrill of watching two "gladiators" fight until death for several days in the commemoration of the finale of the Spring Festival celebrations.
But Elisa Allen, associate director of animal rights charity PETA says:
"Dogfighting is one more disgusting way in which animals are mistreated in China, as they are in circuses and for fur and leather. Fighting dogs is a cowardly pursuit and illegal in most parts of the world. Dogs used for fighting are often beaten and tormented into behaving aggressively and sustain serious injuries in fights, including broken bones, blood loss and infections. Those who do not show enough "fighting spirit" are shot, electrocuted, drowned, bludgeoned, hanged or simply abandoned and left to die from their injuries or starve. There are no winners in this bloody business, just losers."
Dogfighting is legal in China as long as there is no betting. However, the country's treatment of dogs has come under fire. Chung Lu, animal rights activist, reiterated the grave need for animal cruelty awareness stating: "Events like these are exactly why we need a functioning animal cruelty law in China, because people do that they want and get away with it unless they know the law can stop them."
However, a defiant Shi Pan, one of the organizers, asserts: "It was a great success, we plan to do the same thing again next year. And we don't care what the people in the city say."