The free app "Buycott" informs you before buying a product about which company is behind the respective brand. You will also find out if and why a company is criticized. In addition, the app encourages to become active immediately.
The globalized production chains are becoming more and more complex, the interweaving of multinational corporations more and more obscure. Buycott helps you to keep the perspective in the company jungle. The app is available for iOS and Android devices.
The "Illusion Of Choice"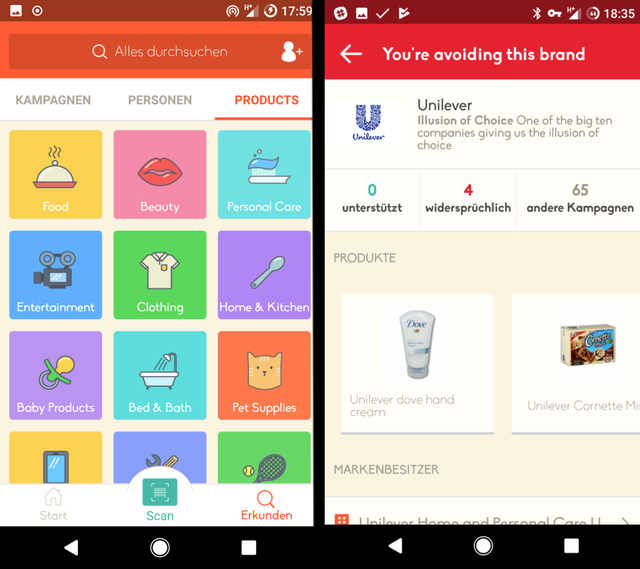 At the heart of the app is a barcode scanner that allows you to scan the barcode of a product via the mobile phone camera. Alternatively, you can search on the website buycott.com for the barcode or company name.
Then tells you Buycott, which manufacturer is behind the respective product, and to which parent company this belongs. The entanglements to other subsidiaries are presented in an often rather unclear company tree.
For example, a scan of buitoni noodles will tell you that you have a Nestlé product in your hand. In the overview you will find out that the largest food group in the world also includes brands such as Friskies, Nestea, Wagner Pizza or Maggi.
The focus of the iOS and Android app are multinational corporations
Buycott is designed for the US & European market and therefore primarily knows the products of multinational corporations. In the test, but also for example, Bionella was recognized, a Nutella alternative by Rapunzel (where the app has no complaints).