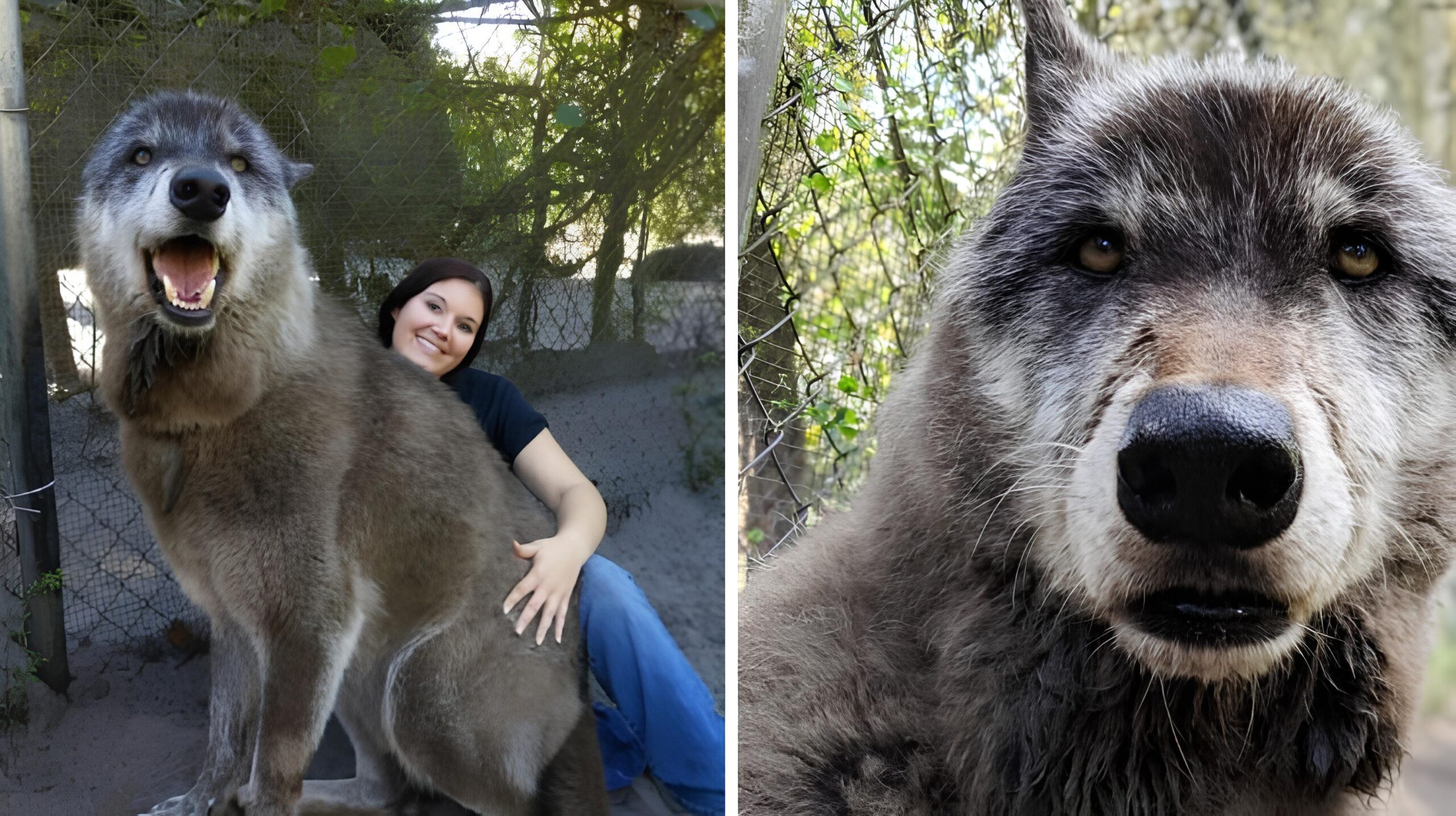 Yuki, a wolfdog with a unique genetic makeup of 87.5% Gray Wolf, 8.6% Siberian Husky, and 3.9% German Shepherd, was once abandoned at a kill shelter. Thanks to Shy Wolf Sanctuary, he found a new lease on life. "We saved him from being an abandoned home pet. Someone bought him from a breeder and realized he was too much to handle. At eight months, they left him at a kill shelter," said Brittany Allen, a staff member at Shy Wolf Sanctuary.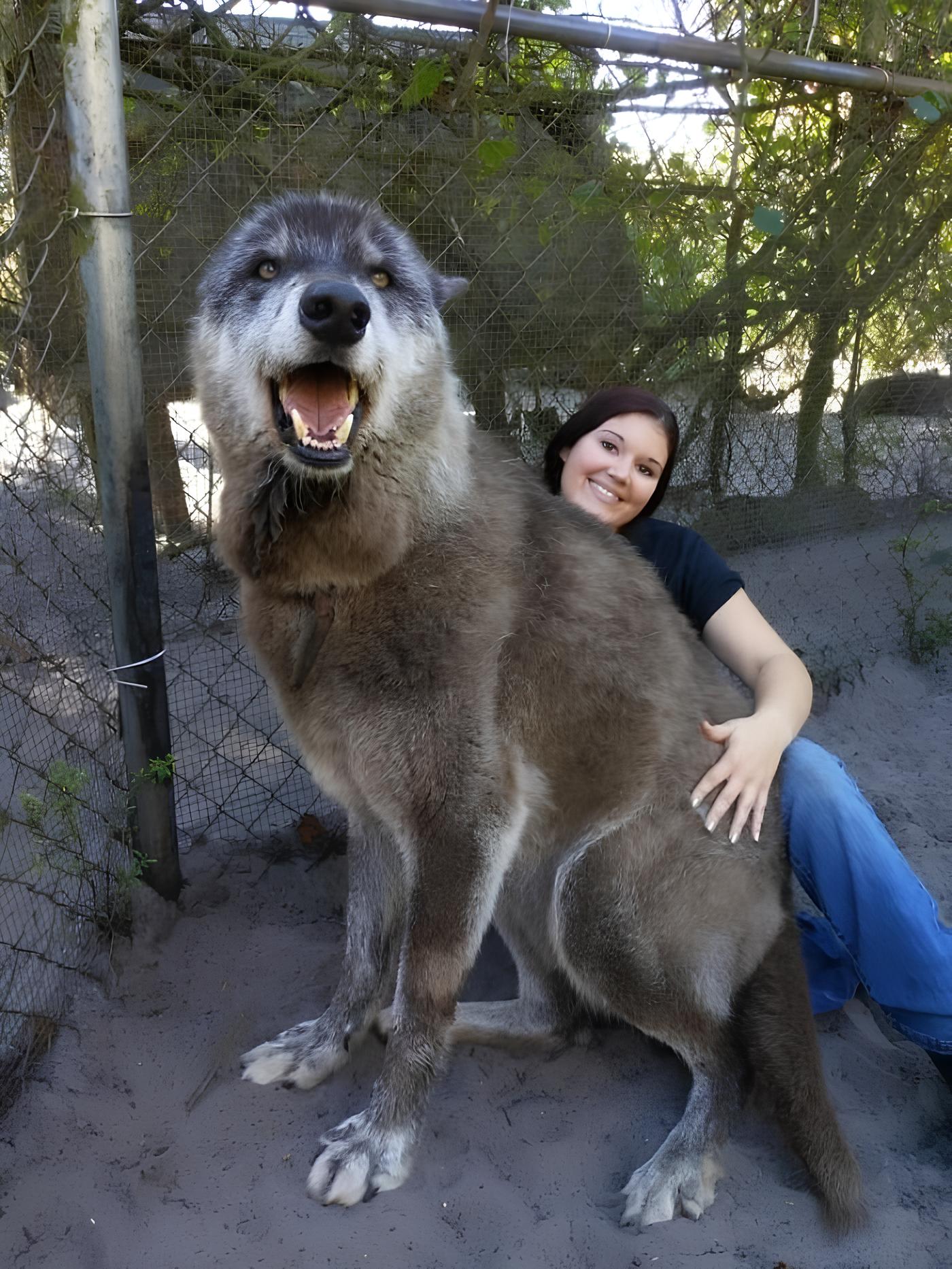 Yuki's story has garnered significant attention online, dispelling myths about his size and temperament. Brittany Allen, who appears in a viral photo with Yuki, clarified, "Yuki is not as big as he seems in the picture and weighs about 120 pounds."
Yuki's journey has been far from smooth. Shortly after arriving at Shy Wolf Sanctuary, he suffered a leg injury that led to cage aggression during his treatment. Despite this, he has formed bonds with a select group of volunteers at the sanctuary.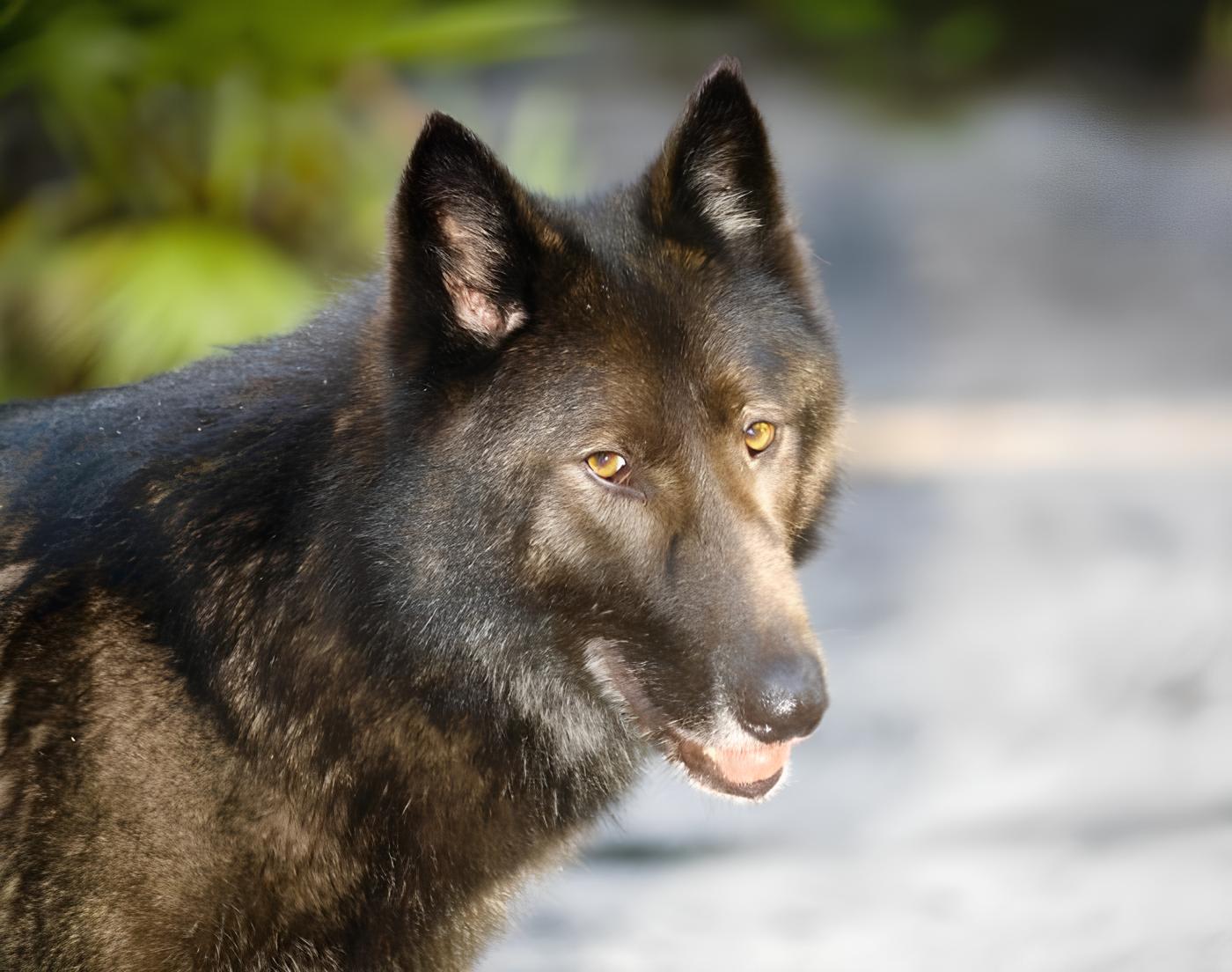 Shy Wolf Sanctuary, founded in 2001, provides refuge to wild and captive-bred wolves and other exotic species. Their mission is to educate the public about the importance of preserving these animals. Wolfdogs like Yuki are often considered unadoptable by domestic animal services, making sanctuaries like Shy Wolf their only hope for a permanent home.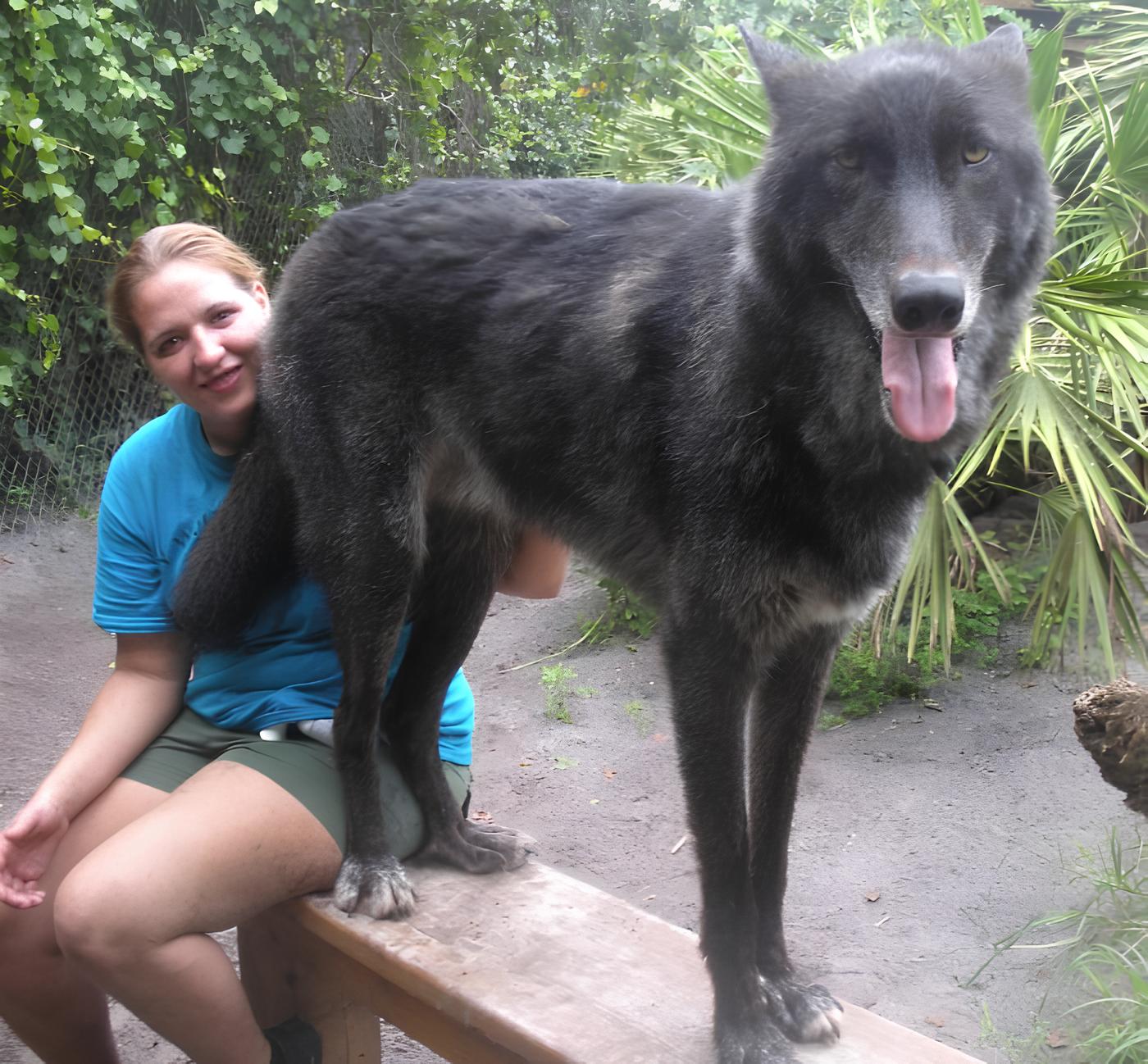 Sadly, Yuki was diagnosed with blood cancer last year. "We will make the best choices for Yuki's quality of life when the time comes," said Jeremy Albrecht from the sanctuary.