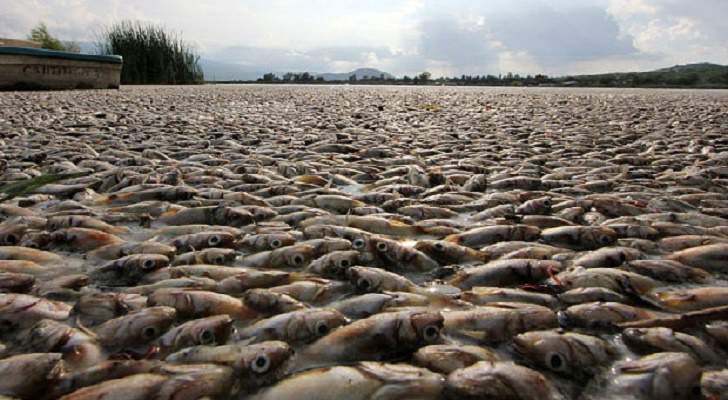 A similar occurrence also took place in Japan.
Claims have recently been made stating that the ocean food chain has been severely damaged and could be the reason behind the disappearance of millions of salmon in the pacific ocean, which are now being presumed dead.
New data from the California Department of Fish and Wildlife has found that salmon numbers have dropped dramatically from the Sacramento River. Executive Director Chuck Tracy said, "The salmon runs this year will present a challenge for ocean fishermen and managers throughout the West Coast. The low forecast for Klamath River fall Chinook is unprecedented." Together with this evidence, biologists are expecting a second-straight year of record-low king salmon returns on the Taku River. Juneau Area Management Biologist Daniel Teske commented,
"WE'VE BEEN IN A PERIOD OF LOW PRODUCTIVITY, NOT JUST ON THE TAKU, BUT ON SEVERAL RIVERS UP AND DOWN THE COAST."
However, despite this research and discovery, the reason why Southeast king salmon are struggling is currently unclear. All that is currently known is that the fish are indeed being affected and that the cause is most likely coming from a marine environment, such as the ocean, because of the fact that the number of salmon on four separate rivers have all fallen at the same time. Similar to this, Japanese salmon fisheries have also been experiencing a collapse in recent years. Their figures are currently at their lowest level in 28 years, with the salmon that are caught being in a scrawny condition, suggesting that the fish are starving at sea.
The evidence at the moment is pointing to a major problem currently occurring in the sea, which means that more research needs to go into this area before conservationists' worst fears are realized. Japan's fisheries had claimed that one of the key reasons as to why their salmon numbers had decreased by so much was due to insufficient monitoring of the fish and practices, which highlights the cruciality of an urgency for constant monitoring of fish populations and the health conditions of the ocean habitats going forwards.