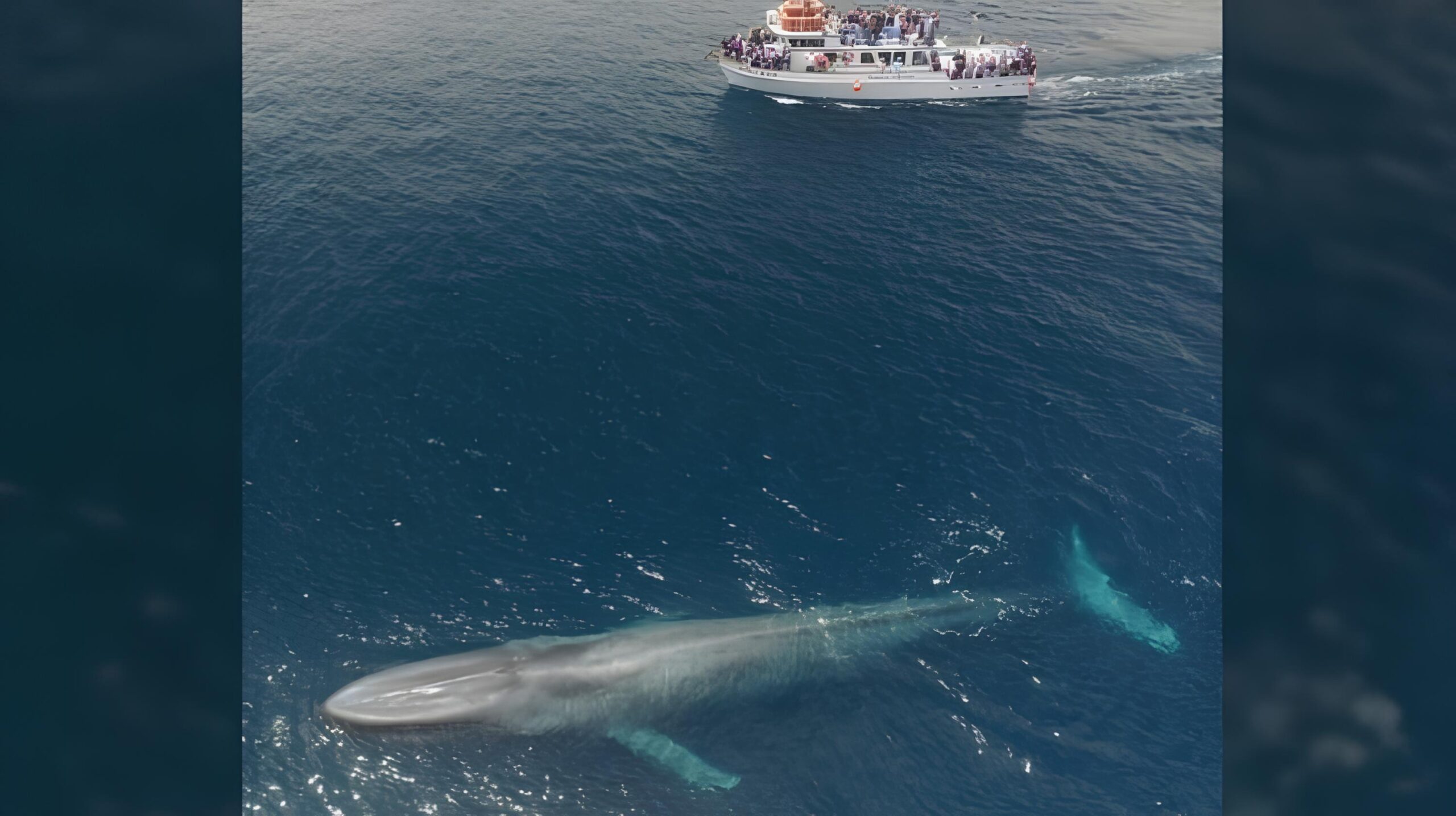 Within the vast oceans, a wondrous leviathan reigns supreme in size and splendor: the blue whale. As the Earth's most massive animal, this oceanic titan can stretch up to 29.9 meters (98 ft) and weigh an astonishing 173 tons. A recent photograph taken off California's coast beautifully illustrates this marine behemoth's sheer magnitude, gracefully navigating the deep blue.
Encountering such majesty reminds us of Earth's diverse and awe-inspiring life. The blue whale's immense stature symbolizes nature's evolutionary wonders and its adaptability to vast oceanic realms. Despite its size, this gentle behemoth primarily feasts on krill, using its baleen plates to filter water—an exemplification of nature's intricate balance and survival mechanisms.
While previously threatened by whaling, conservation measures offer hope for these endangered giants. As we admire the captivating image from California, it underscores the necessity to safeguard the habitats of these titans. By raising awareness and taking action, we can ensure that these oceanic marvels continue to inspire future generations.