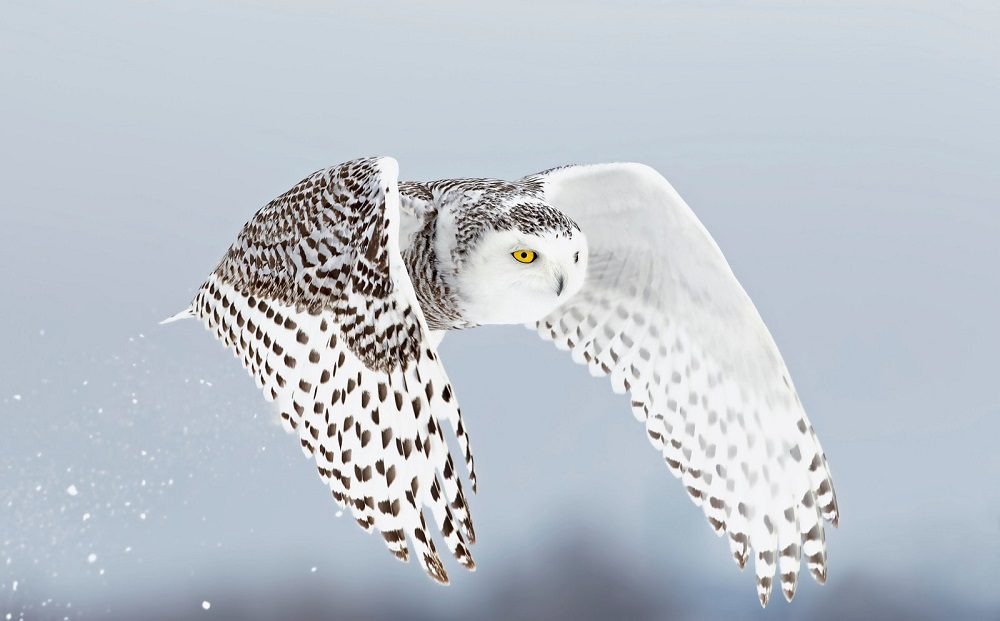 The snowy owl is a magnificent and eye-catching bird belonging to the Arctic area. It is recognised for its eerie look, with striking white plumage that blends in with the icy settings it inhabits. In fact, the snowy owl is the only owl species with primarily white plumage, making it one of the world's most distinctive and recognised birds.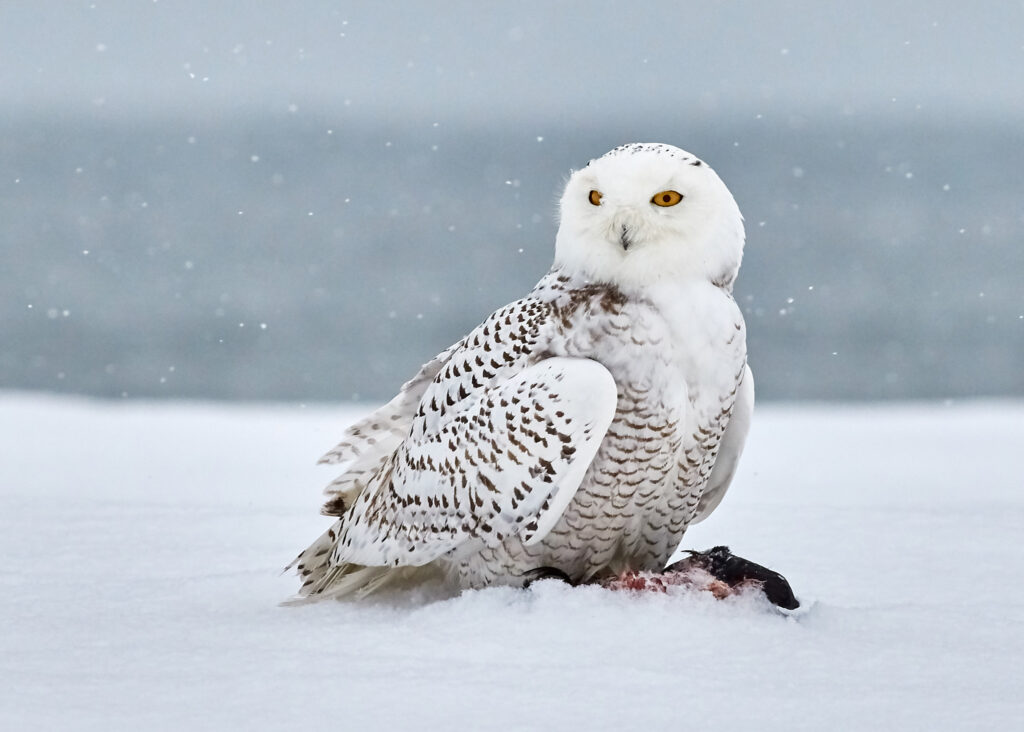 The snowy owl is one of the biggest species of owl, growing up to 2 feet tall and with a wingspan of nearly 4 feet. Despite its size, the snowy owl is also recognised for its agility and quickness, which makes it a dangerous predator in its surroundings. The snowy owl consumes a wide range of food, including lemmings, voles, and rabbits, and can devour up to 1,600 lemmings in a single year.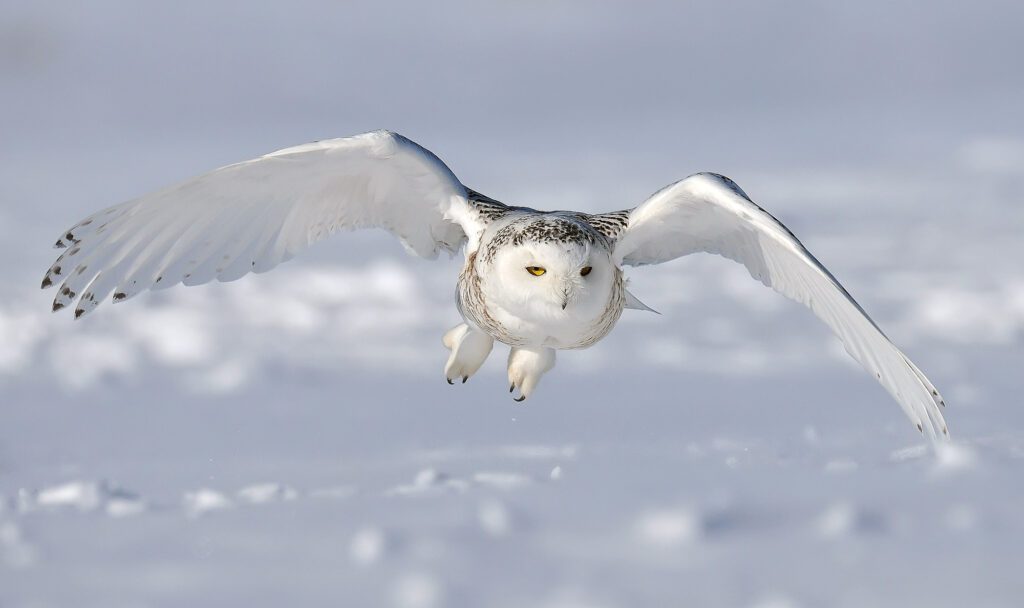 The snowy owl has a circumpolar range, which means it may be found in the Arctic regions of North America, Europe, and Asia. Snowy owls often nest on the ground in open tundra areas during the mating season, when they are well disguised against snow and ice. Snowy owls, on the other hand, frequently move south in search of food during the winter months, and may be found as far south as the northern United States.
Snowy owls endure a lot of hazards in the wild, despite their beauty and appeal. Climate change-related habitat loss, as well as pollution and poaching, are all serious threats for the species. Furthermore, the snowy owl's propensity of foraging near airports and other high-traffic locations can occasionally result in confrontations with humans.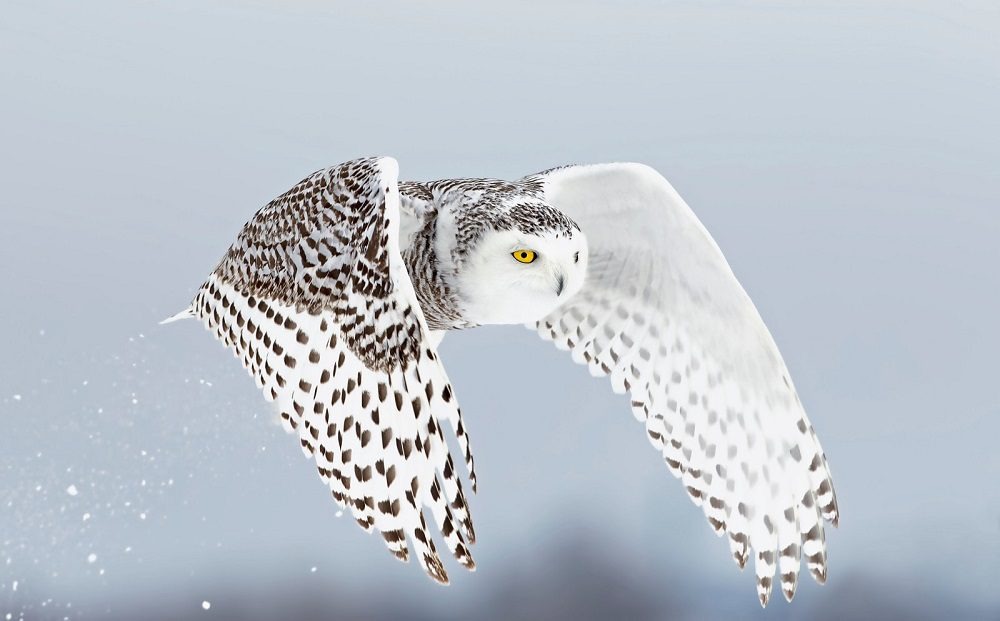 Notwithstanding these obstacles, efforts are continuing to safeguard and conserve the snowy owl population. Conservationists are striving to safeguard crucial nesting and wintering sites, while researchers are working to better understand the species' environmental demands and behaviour. By continuous efforts to safeguard this amazing bird, we can ensure that future generations will be able to appreciate its beauty and grandeur.