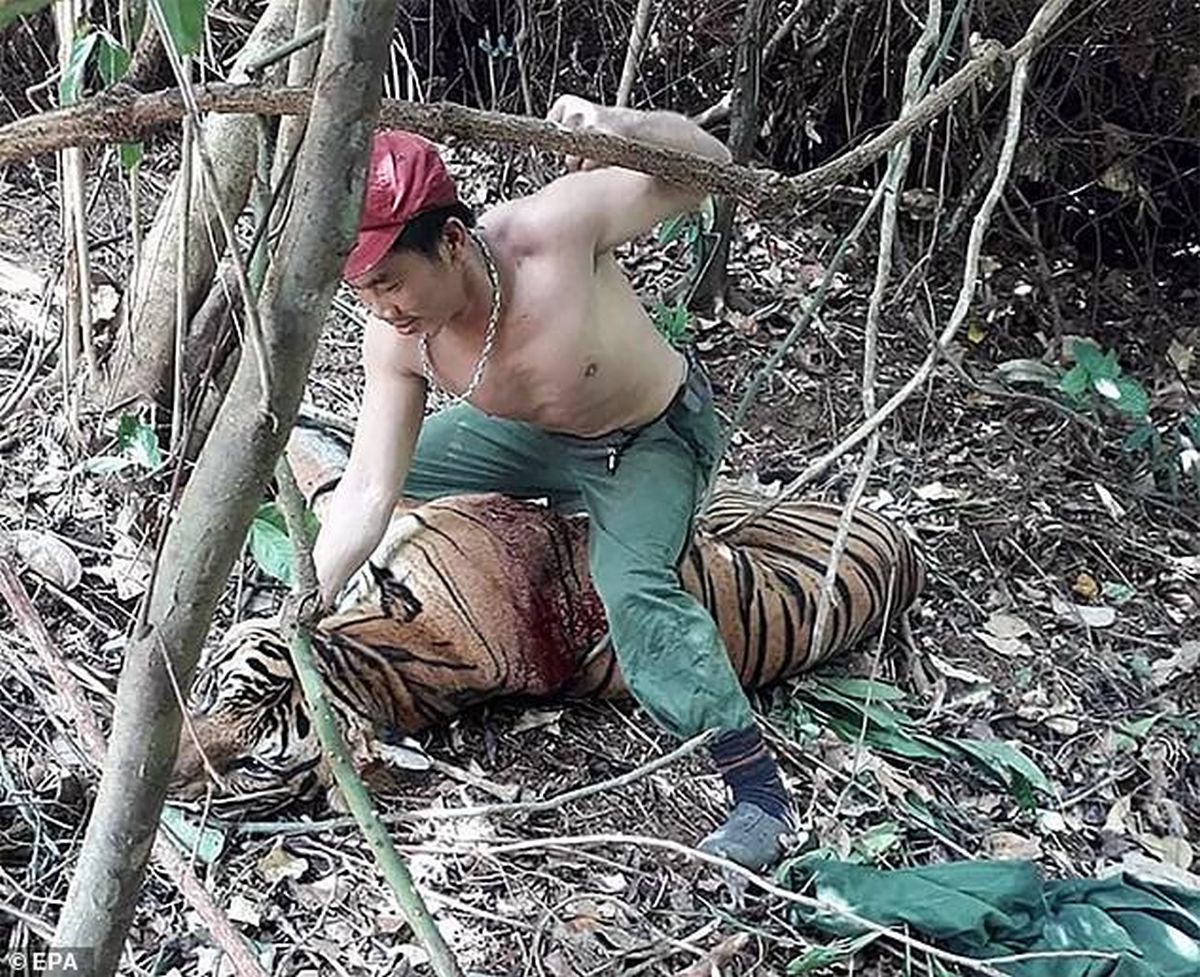 A shocking picture that shows a poacher in Thailand sitting on top of a blood-covered tiger and punching it in the head has gone viral on social media.
The endangered wild tiger appears to be bleeding from a bullet wound, but it is not clear if it is already dead in the trophy-style picture which was apparently recovered from a mobile phone seized by Thai police after they arrested a Vietnamese poaching gang operating across four countries.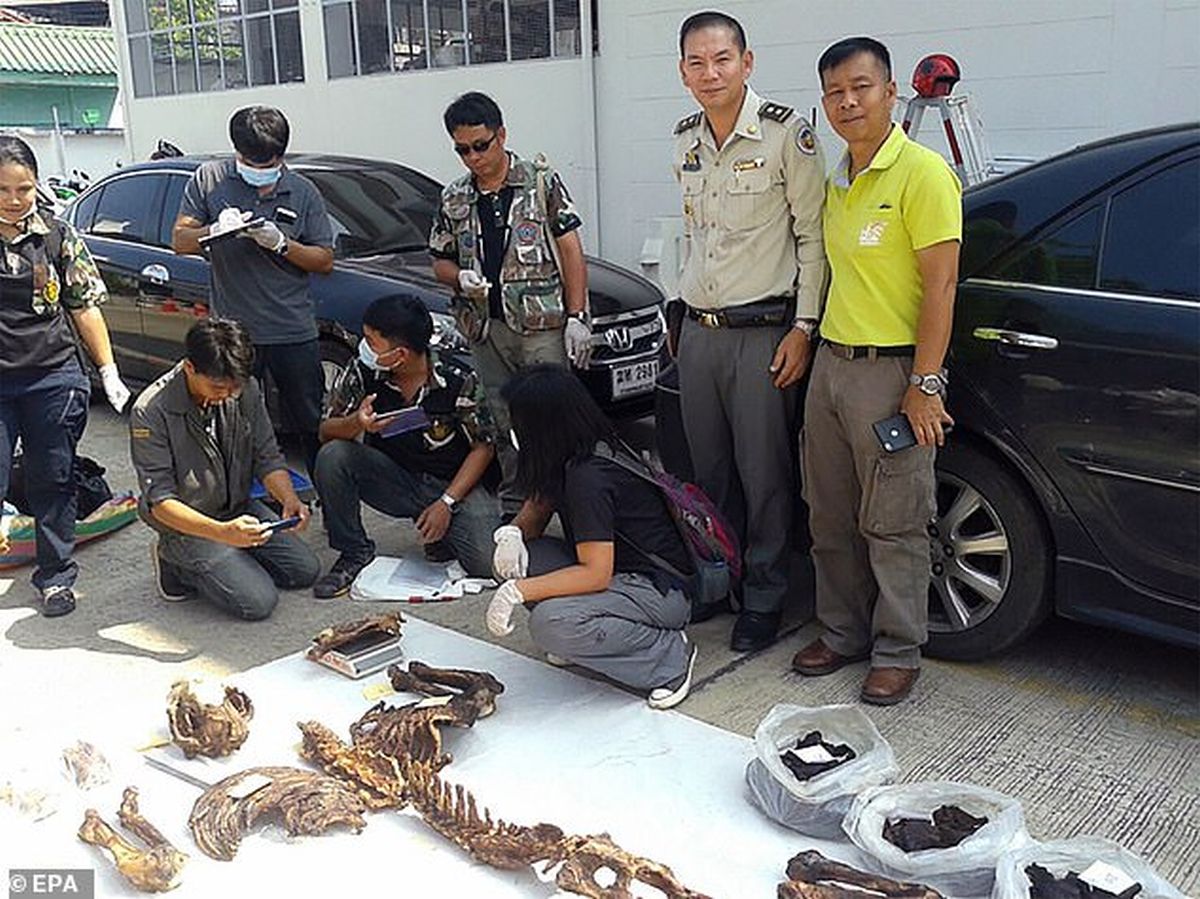 The investigators claim the poachers were hired by an international crime gang based in Vietnam, which makes a fortune from trafficking rare animal parts used in 'lucky' amulets, aphrodisiac medicines and jewellery, to target and hunt down rare Indochinese tigers in protected forests in Thailand and Malaysia and possibly in Myanmar.
A whole tiger skeleton and thousands of bear claws were found in the poachers' car when they were stopped by the police, acting on a tip-off. Police believe the recording of their killing of wild tigers shows that the poachers were experienced and well-planned and that they had been operating in the border regions for a significant amount of time before they were caught.
Tiger Poachers' Phones Tell Sinister TaleInvestigation Aided by Freeland Reveals Gang Planned Multiple Strikes. Foiled…

Posted by Freeland on Monday, January 21, 2019
Petcharat Sangchai, director of conservation charity Freeland-Thailand who provided forensic and analytical expertise in the case, said:
"Tiger skeleton is the crucial ingredient for making a tiger bone liquor which is believed to be a health and sex medicine for elders. Bear claws are used to be a lucky amulet for virtue and fame. We do not think this was their first time in Thailand, and we have reason to believe they were planning to strike again. This gang has been removed as a threat, but we should be aware that whoever employed them may dispatch more hunters to kill our country's tigers. Police, rangers and the public must remain vigilant."
In November, the Chinese government suspended a plan to lift the ban on the trade of wild tiger bones, which means the use of tiger bone and rhino horn from captive bred animals will continue.
The medicinal value of wildlife body parts in south-east Asian markets hovers nearly $6billion a year. The trade is second only to the illicit drug smuggling market, according to statistics published by Crown Ridge Tiger Sanctuary. The sanctuary lists the value of various parts of a tiger to smugglers, with eyes worth $170, a paw $1,000, and powdered tiger bone fetching $64-$168 a pound. "Tiger bone wine" fetches up to $30,000 a case.
According to the World Wildlife Fund, wild tiger populations have declined by over 50% in less than 50 years. Globally, only an estimated 3,900 tigers are left in the wild, a loss of more than 95% since the beginning of the 20th century.