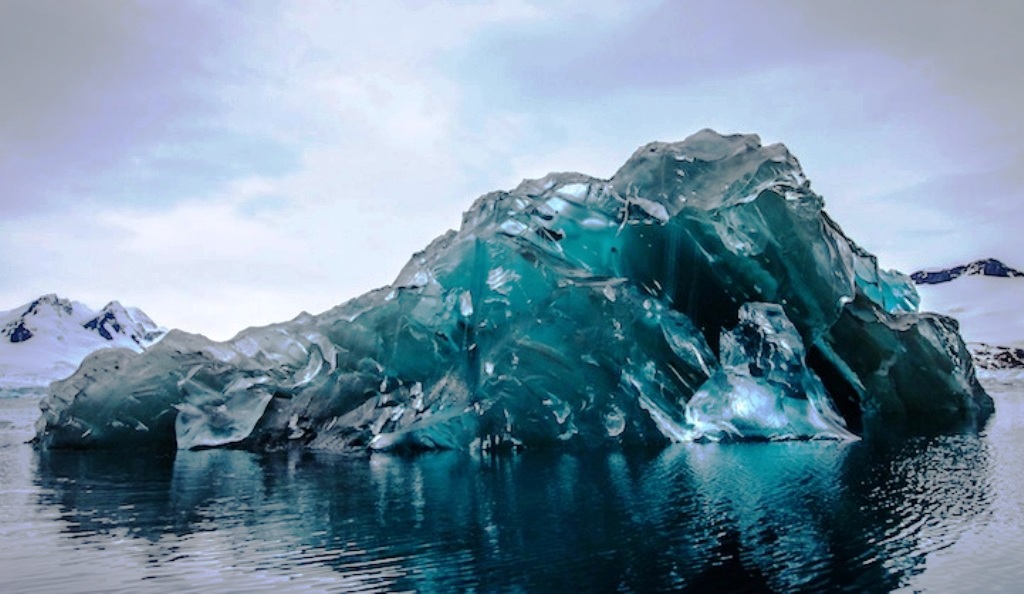 While on an Antarctic excursion, Alex Cornell, an interface designer and videographer, was presented to the unusual sight of a large iceberg that had recently flipped over, revealing an incredibly bright blue underbelly. According to Cornell, the finely polished ice varies in colour from pale blue to dark teal to near-black and appears "more like a cosmic relic than anything earthly."
Icebergs are often white due to trapped air bubbles, according to Jan Lieser, a marine glaciologist at the Antarctic Climate & Ecosystems Cooperative Research Center in Tasmania. The vivid blue tint of the iceberg suggests that there is very little air involved, most likely owing to pressure from accumulating snow forcing out all the air.
The visible section of an iceberg is only around 10% of its overall mass, with the majority of the mass hidden beneath the water's surface. "While the iceberg is in the sea, it truly melts," Dr. Lieser continues, "causing the balance to become unbalanced and, at some point, which no one can really predict, these icebergs flip and spin." Those amazing flips are powerful enough to occasionally generate tsunami-like conditions.