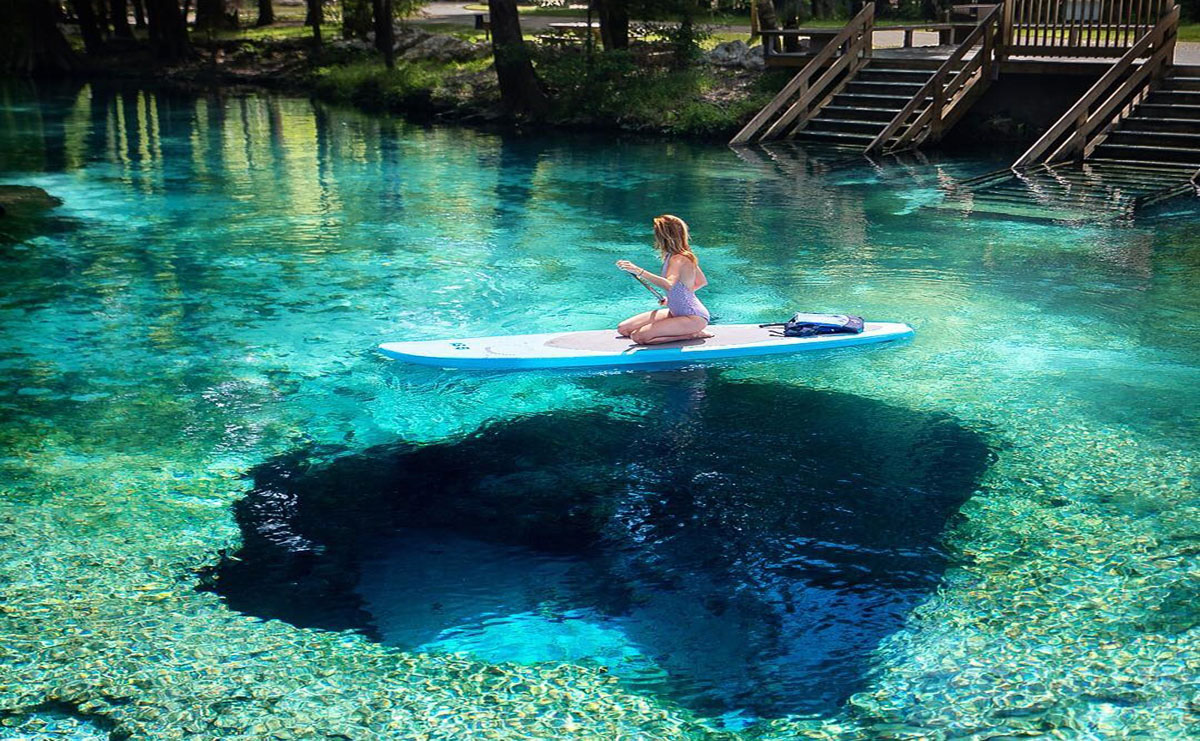 In northern Florida, Nestlé wants to extract and bottle water from the unique ecosystem of the Santa Fe River. Environmentalists are in rage. The Group emphasizes that it wants to abide by applicable laws – but local authorities have questions, lots of questions.
Ginnie Springs is a popular tourist destination along the Santa Fe River. Families spend their days snorkelling, barbecuing and swimming, and Instagramer pose on the crystal clear waters of the small lakes fed by underground springs.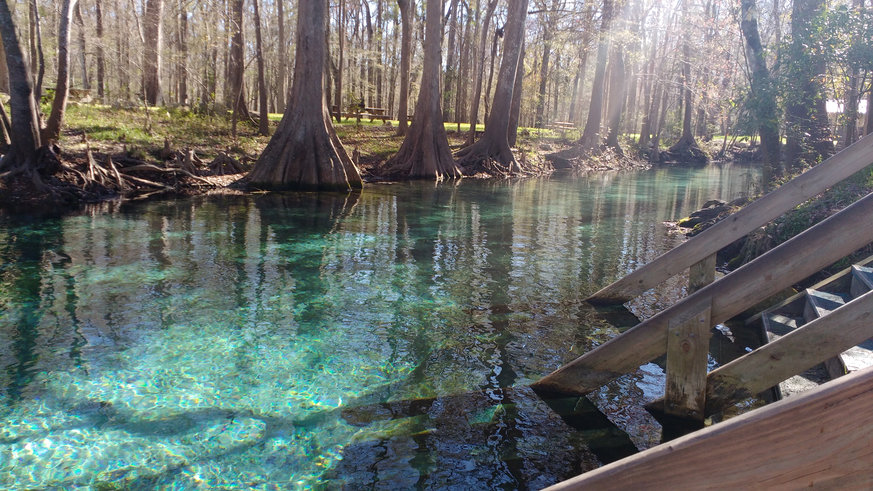 But now the idyllic springs are at the center of a controversy. This was triggered by plans of the Swiss food multinational Nestlé. This wants to fill the spring water in PET bottles and bring to the man. The plan is to withdraw 1 million gallon per day.
Local environmentalists now fear that this will lead to irreparable damage to the Santa Fe River ecosystem. It is already in critical condition due to excessive water abstraction and the authorities adopted a strategy for regeneration in 2014.
The environmentalists are especially concerned about the 11 native turtle species, which are particularly sensitive to changes in the water level and the flow of rivers. This biodiversity of turtles is unique in North America.
As the Guardian reports, Nestlé bases its plans on the local company Seven Springs, which already has a license for Ginnie Springs. But Nestlé's planned water withdrawal is more than four times the amount that Seven Springs has pumped off so far.
For Nestlé to realize its plans, the license of local partner Seven Springs must first be extended. With online petitions, environmentalists are trying to stop the plans. They have contacted the appropriate authority, Suwannee River Water Management.
Still there was no decision. A spokeswoman told the Guardian that the authorities have concerns about the environmental impact. An initial response from Seven Springs to open questions from the authorities seems to have been inadequate. Now, Nestlé and Seven Springs must deliver more detailed reports on the impact on the Santa Fe River ecosystem.
But Nestlé is serious about its plans and has already bought a factory in close proximity to the source. There, the water should be bottled in plastic bottles. A spokesman told the Guardian that the concerns of environmentalists and authorities are unfounded. Nestle will comply with all regulations and have a vested interest in sustainable use of the spring water. (Cbe)
Related articles:
Nestlé Caught Stealing Billions of Gallons of Water from Drought-Hit California
Not only Africa – France Also Suffering From Nestlé: The Inhabitants Of Vittel Are Running Out Of Water
Horrific Video: Rainforest Gets Destroyed – for Nestlé, Unilever and Co.