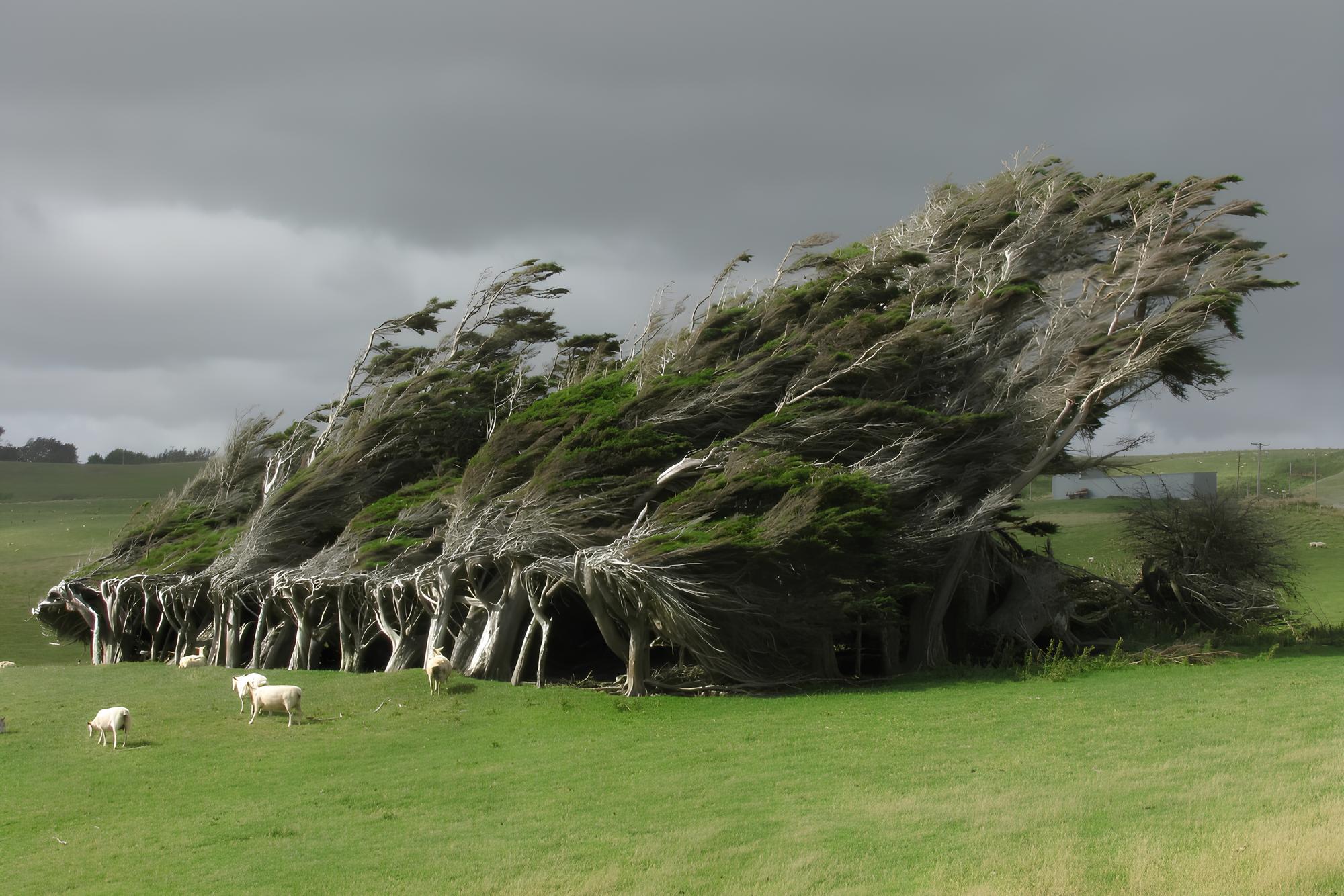 In the southernmost part of New Zealand lies an almost surreal landscape, where trees defy the norms of nature. Welcome to Slope Point, where the trees aren't just trees; they are nature's sculptures, twisted and contorted by the relentless winds of the Southern Ocean.
These trees, appearing as if they've been pulled and stretched by an invisible hand, lean at wild angles. Some even seem to grow almost horizontally, hugging the very ground they sprout from. But don't be fooled by their seemingly distorted appearance. These trees are a testament to resilience, having adapted to their harsh environment, standing strong against the fierce winds that have shaped them.
Visitors to Slope Point are often left in awe, not just by the trees but by the raw beauty of the landscape itself. The stark contrast of the twisted trees against the backdrop of the vast ocean and sky is a sight to behold. It's a vivid reminder of our planet's diverse beauty and the incredible forces that mold it.
Photographs and stories from those who've visited bear witness to this unique spectacle. Whether you're an adventurer, a nature enthusiast, or someone who simply appreciates the wonders of our world, Slope Point's twisted trees are a living testament to nature's power and adaptability.