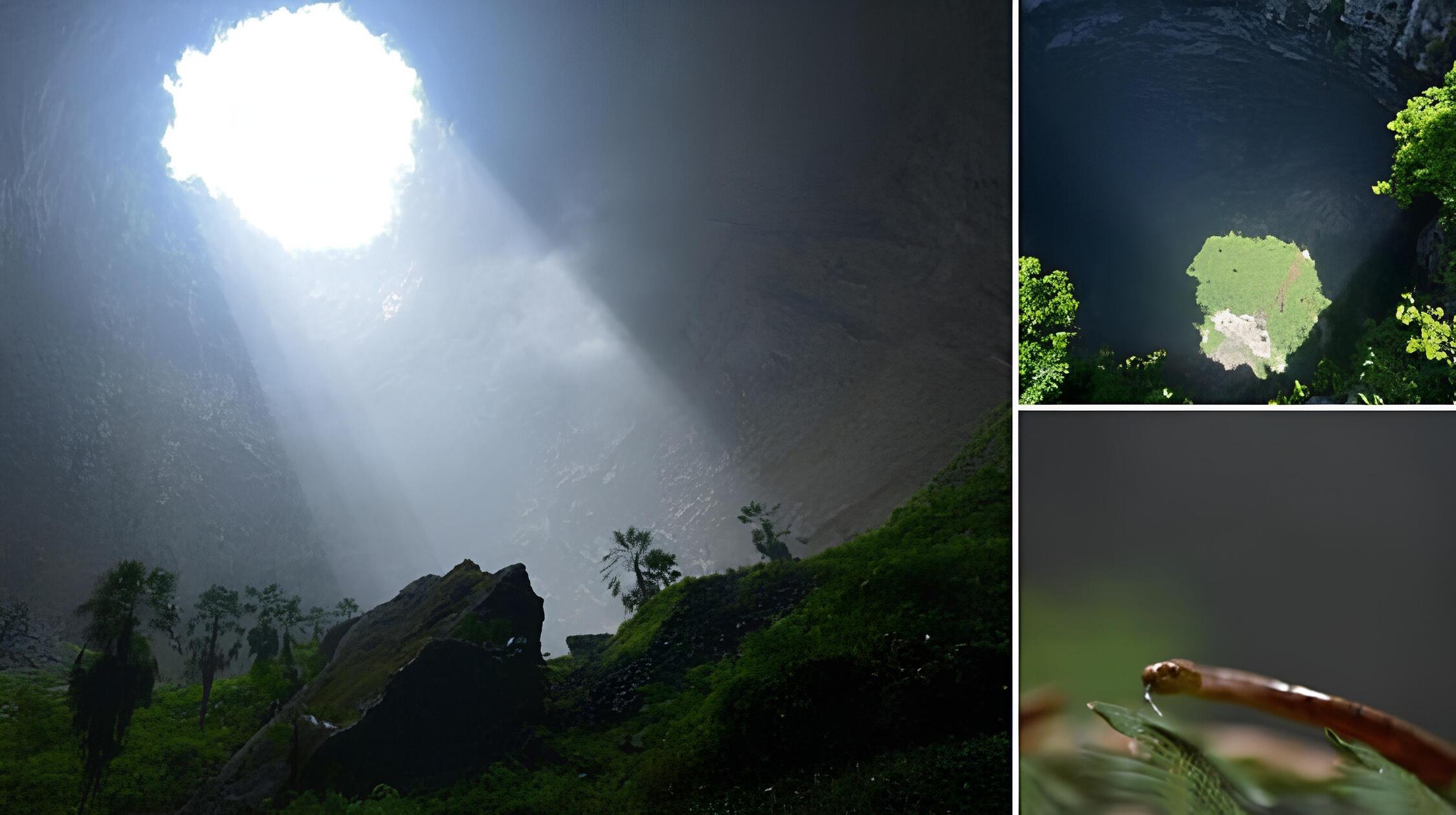 Deep within the heart of China's Hubei province lies a secret paradise, concealed beneath the earth's crust. Known as the "Fairy Cave" and situated in the Chongqing region, this cavern stretches an impressive 950 feet, showcasing nature's artistry with its breathtaking formations.
The discovery of the Fairy Cave is credited to local villagers who, while exploring the region's unique karst topography, stumbled upon this underground marvel. As they ventured in, they were greeted by a vast expanse adorned with shimmering stalactites, stalagmites, and serene underground lakes.
But the cave's allure doesn't end with its geological wonders. Inside, nearly 100 acres of lush vegetation thrive, creating a verdant oasis deep below the surface. This green sanctuary owes its existence to the cave's wide opening, which allows sunlight and water to nourish the plants within.
Adding to the cave's mystique is its crystal-clear underground lake, reflecting the surrounding natural beauty and offering visitors a surreal experience. The lake provides a unique vantage point, with boat rides offering a closer look at this subterranean paradise.
Beyond its natural allure, the Fairy Cave holds cultural significance, especially for the Tujia people. Indigenous to the region, the Tujia regard the cave as a sacred site, imbued with deep spiritual and cultural importance.
In essence, the Fairy Cave stands as a testament to nature's wonders, captivating visitors from around the globe. It's a reminder of the hidden treasures our planet holds, waiting to be discovered.