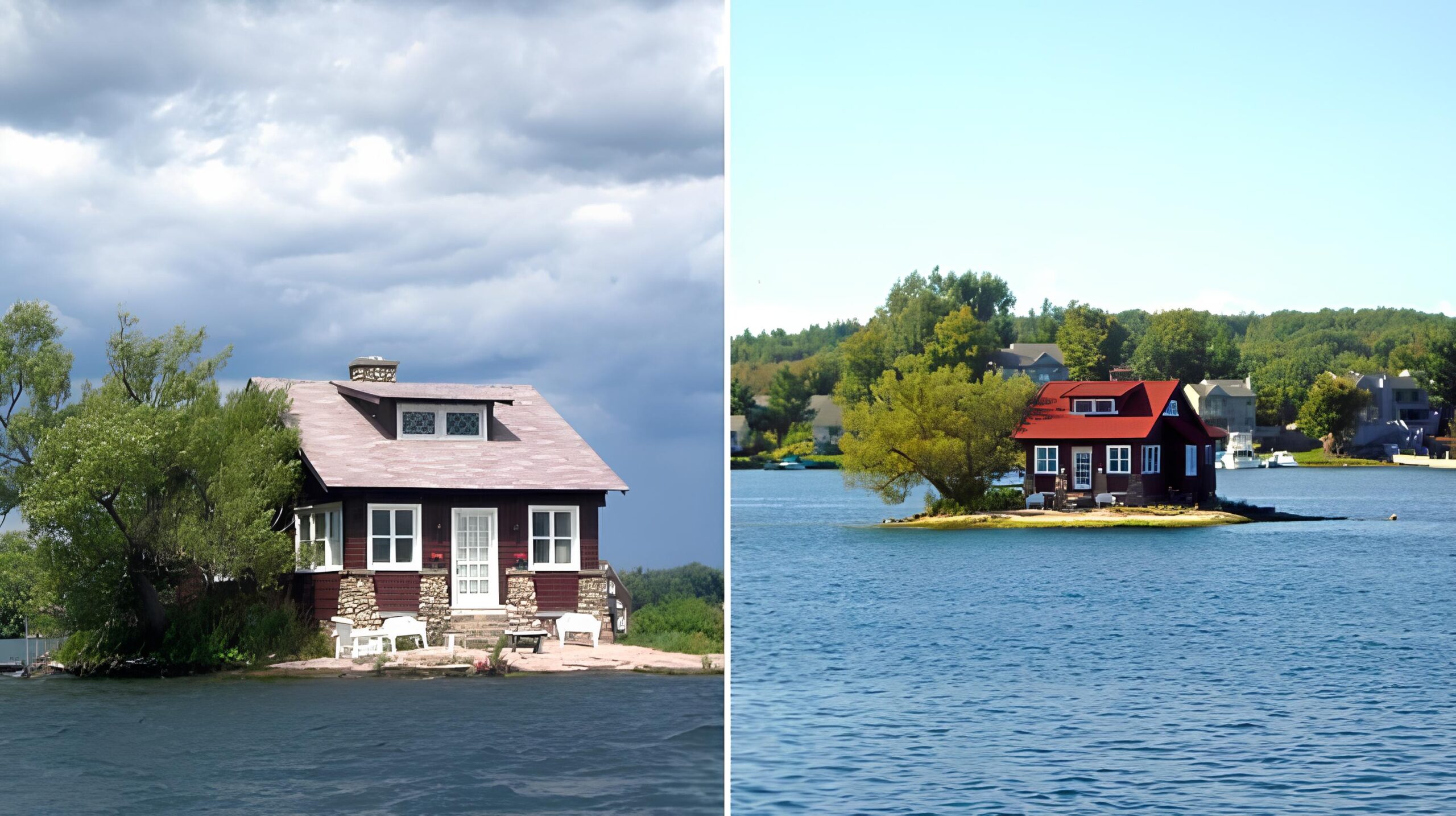 In the 1950s, the Sizeland family gave Just Enough Room Island, formerly known as Hub Island, its name. They bought the land with the intention of using it as a vacation "getaway" home, which is why they built the little house and planted at least two trees on the property. They wanted to enjoy some peace and quiet, so they chose this relatively distant island. Unfortunately, this had the opposite effect, as the house and tree quickly drew in curious and intrigued tourists.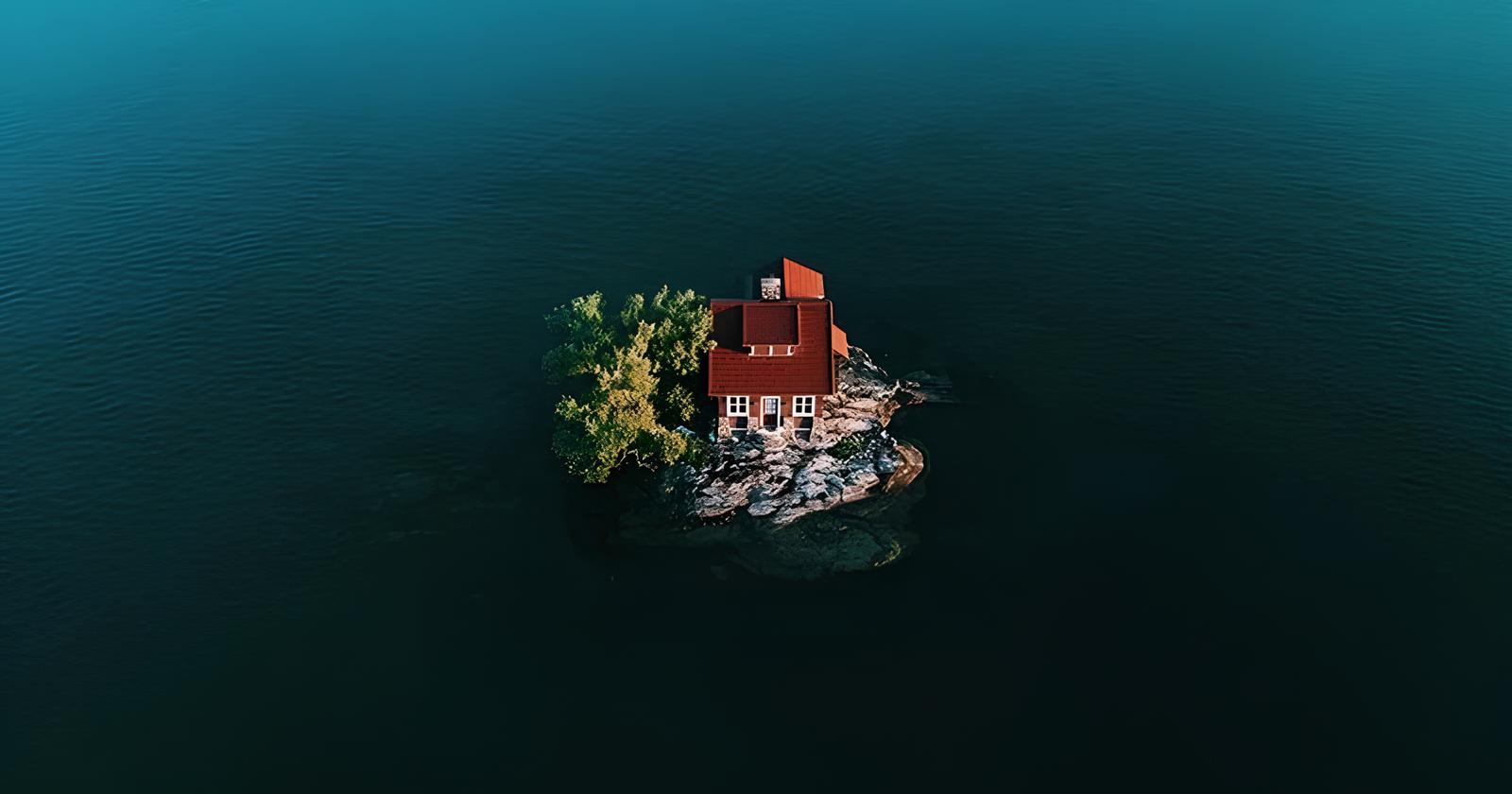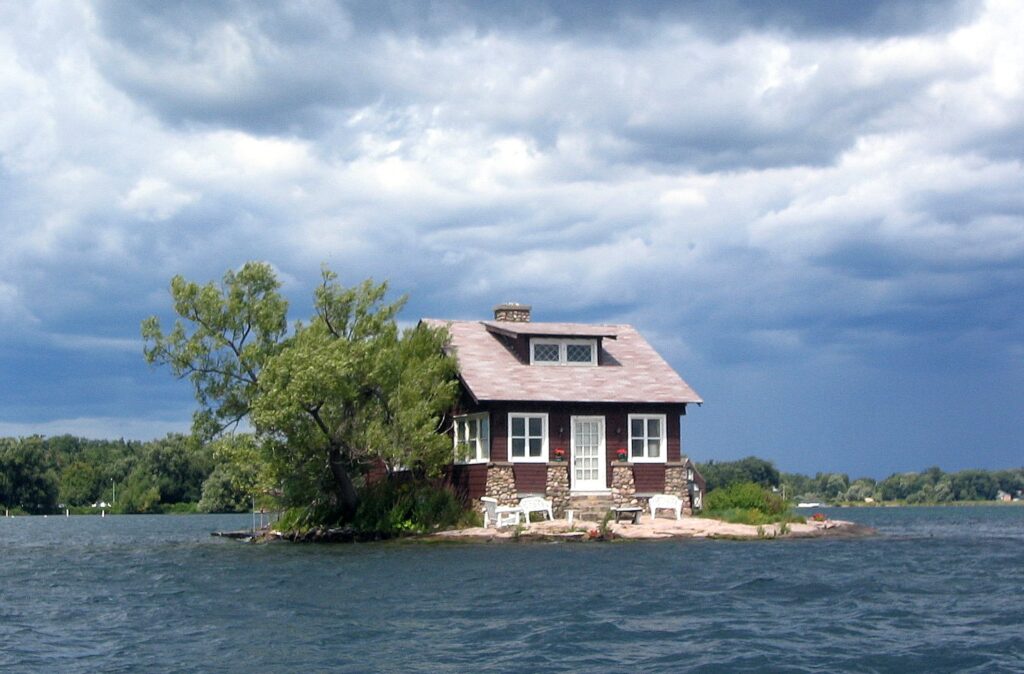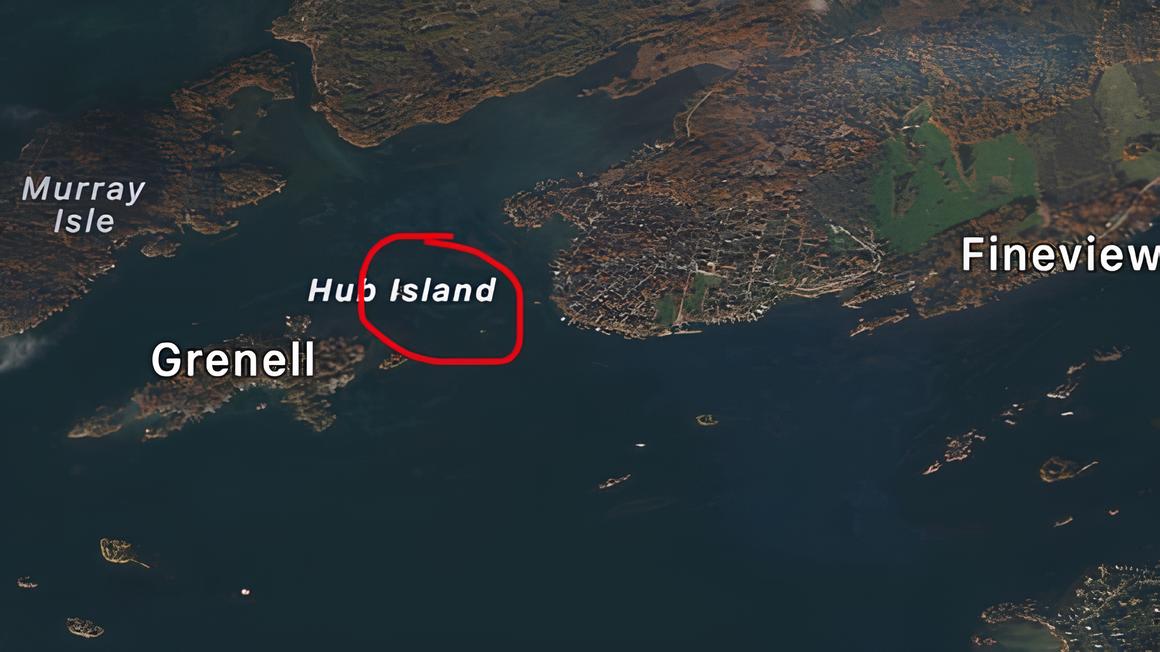 This 3,300 square foot island, roughly the size of a tennis court, is part of the famed Thousand Islands archipelago (a series of islands). Just Enough Room Island is located in the St. Lawrence River, just northeast of Lake Ontario. It is the smallest of the 1,864 islands that comprise the (North American) archipelago.
The island had to meet specific criteria in order to be considered a part of the Thousand Islands chain. One requirement was that it have at least two trees or plants of any kind and be at least a foot above sea level all year. As seen in the photo above, the island has literally just enough space to fit in the necessary components. A tree and some plants can be seen, as well as a little beach and a few iron deck chairs to enjoy the scenery as the day progresses.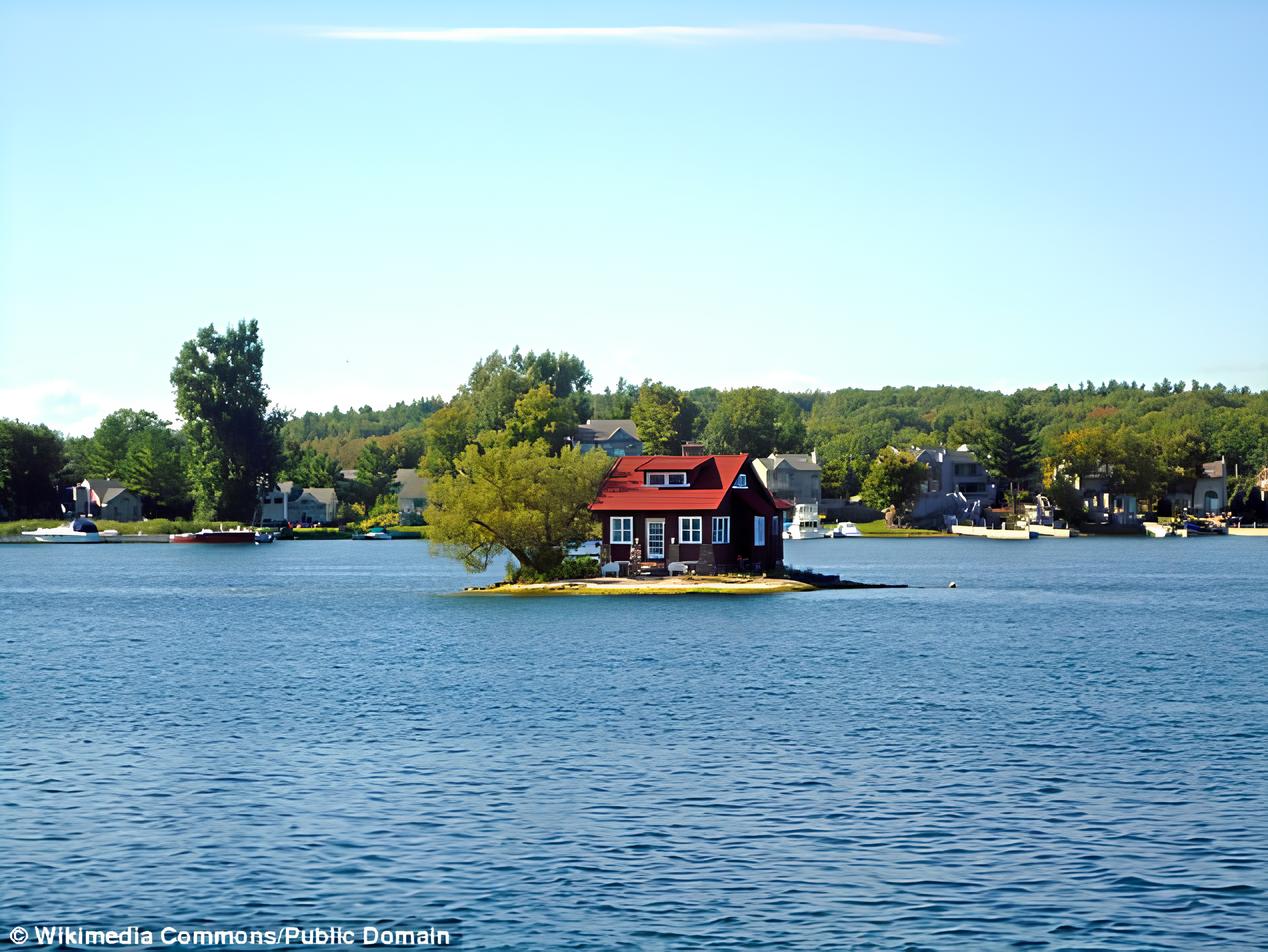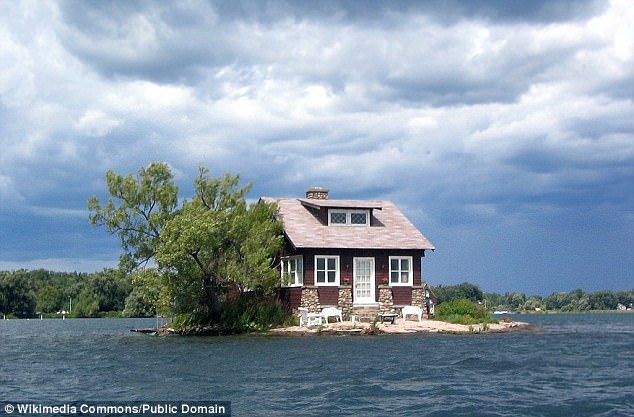 For good reason, the world's smallest inhabited island is appropriately named Just Room Enough Island. The island is one of 1,864 on the St. Lawrence River, which connects New York and Ontario.