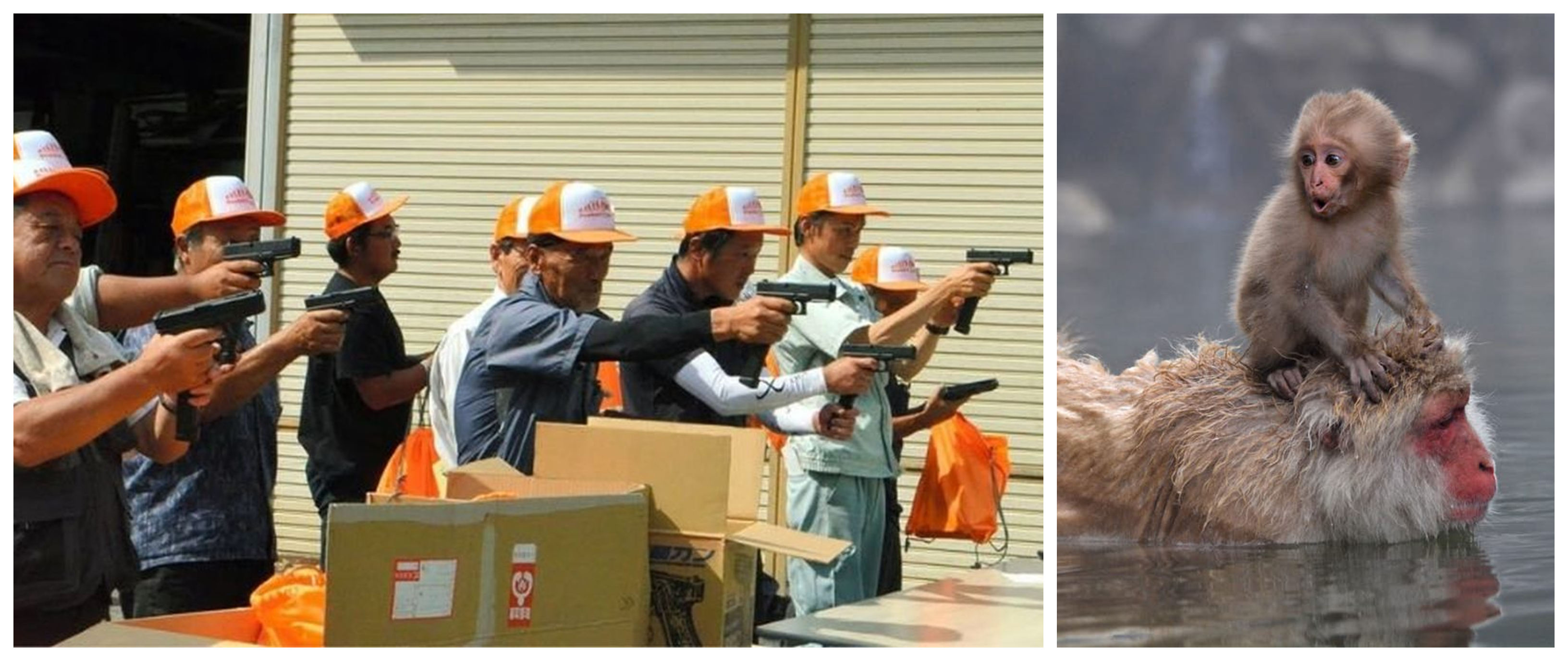 A small farming village in the Japanese highlands has formed a monkey militia, equipped with instant messaging software and air pistols, to stop monkeys from invading and stealing their crops including corn, buckwheat and cabbages.
More than 30 farmers and workers in the construction and water utility businesses in the mountain community of Kaida, one of Japan's most beautiful villages located in Kiso district (and lies about 3,280 feet above sea level), have signed up and been given weapons training to fight off the thieving animals.
The members don matching orange hats and formed a channel of communication using the Line group-messaging app. When a monkey is spotted, a message is sent to all members, who then rush to the scene with specially provided air pistols to fire in the air to scare the animals off. The "trained soldiers" also have certificates from the Kiso town mayor authorizing them to use the anti-monkey arms.
Locals, who earlier resorted to firing bottle rockets and 4.5-pound air guns at the monkeys to drive them away from crops, but failed to save their crops, are now learning how to shoot lightweight air guns to scare the monkeys away. The town spent about $79,760 (850,000 yen) to purchase the pistol-like air guns, which will be loaded with biodegradable pellets, for the group nicknamed as the "monkey chasers".
Kimito Urashima, a Kiso town official, noted: "We don't know how well (the measures) will work, but it's important for the community to do its best."
"It's encouraging that people in the community have banded together for a common cause," said Shinji Nakata, a 54-year-old Chinese cabbage grower who has been especially troubled with invading monkeys.
世界初?うまい棒を食べるサルです#小石屋旅館#長野県 pic.twitter.com/wZXj781QL4

— がーこ (@SHO45458399) August 21, 2018