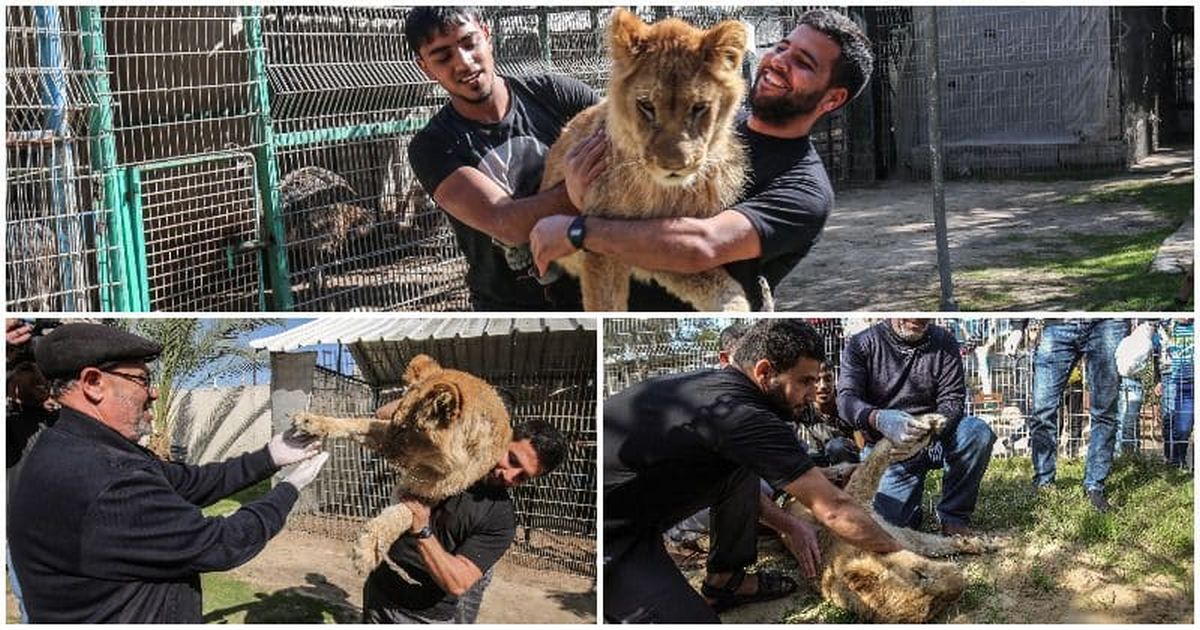 In a shocking incident, a Palestinian zoo brutally declawed Falestine, a 14-month-old lioness, so visitors can "play" with her. The cub was, though, "allowed" to keep her teeth.
A vet at the Rafah zoo in the war-battered Gaza strip close to the border with Egypt, ripped out Falestine's claws one by one using a pair of shears before he sewed up a wound on her paw that oozed blood – to give visitors, mostly kids, an up close and personal interactive experience with the cub.
Four Paws charity says that the procedure is similar to a person losing their fingers up to their knuckles. However, Mohammad Jumaa, the zoo owner, and Fayez al-Haddad, the veterinarian who operated on Falestine, both seem to be morally unaffected by what they did.
"I'm trying to reduce the aggression of the lioness so it can be friendly with visitors," said Jumaa. Fayez, who couldn't complete the operation in one sitting, added:
"The claws were cut so that they would not grow fast and visitors and children could play with her. We want to bring smiles and happiness to children, while increasing the number of visitors to the park, which suffers from high expenses. The lioness does not lose its innate nature."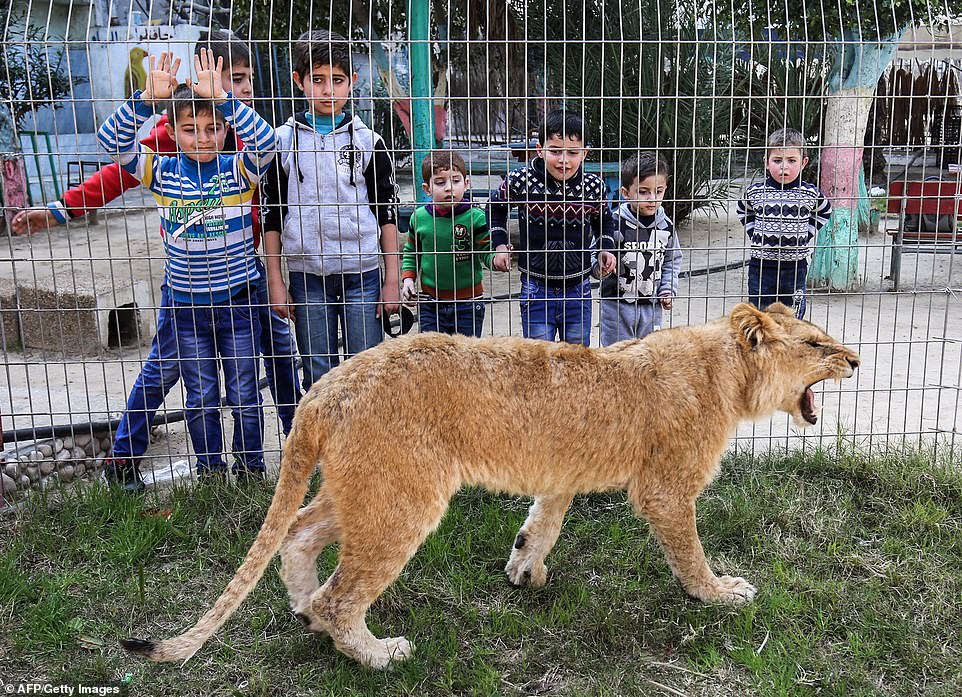 A group of laughing children watched from the other side of a low fence as a stressed Falestine, trying to scratch her non-existent claws on a tree, was briefly taken out of her cage for the first time after her operation. 12-year-old Anas Abdel Raheem, who insisted he wasn't scared as he leaned on the fence, told AFP:
"I am happy because I played with the lion and it did not bite me or tear my clothes. My friends saw the pictures I posted on Facebook and WhatsApp."
Activists claim the inhumane declawing – carried out without any safety or sanitary precautions – is just the latest attempt by the zoo, one of only a handful in the area, to draw in visitors. Paw Project, an NGO which rehabilitates big cats, charges that declawing is inhumane and can maim the felines. Four Paws told The Daily Mail:
"For big cats, removing the claws is a particularly vicious procedure which causes long-lasting damage. Natural behavior, such as grabbing food or climbing, is hardly possible without an animal's claws. Since the amputation was not done in a proper vet clinic, the chance of infection is high."
The charity also claimed that the zoo smuggles wild animals through underground tunnels and demanded that it be shut down for its horrific past record with the animals — they are often confined to tiny, unkempt cages.
The Rafah zoo, which was opened in 1999, currently houses 49 animals including five lions, a hyena, several monkeys, wolves, emus, cats, dogs, and exotic birds in pitiful enclosures. In January this year, four new-born lion cubs were left to freeze at the zoo as the officials could not secure the necessary food supplements, medicines and antibiotics to save their lives.