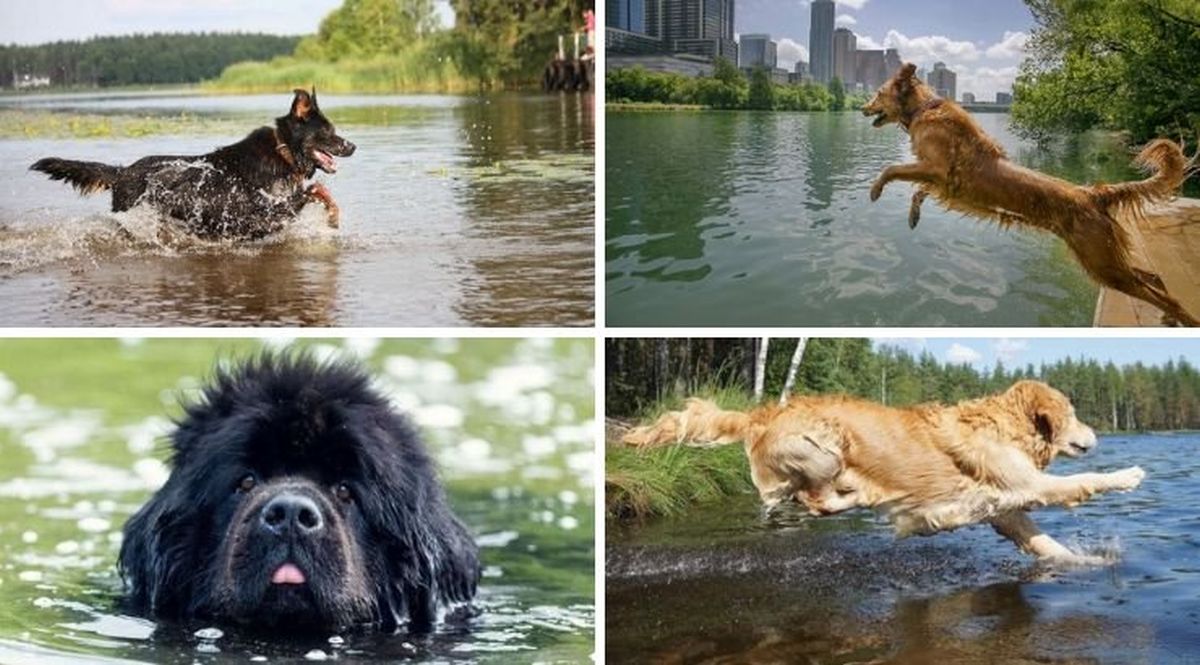 Dog owners have been warned after numerous dogs died from a deadly strain of blue-green algae that is being found in lakes, ponds, and rivers all over the United States and the United Kingdom.
Blue-green algae or cyanobacteria – a type of blooming algae – mostly infests bodies of fresh water when the weather is warm and waters are stagnant, and can produce toxins harmful to both humans and animals.
The Many Hazards of Toxic Algae Outbreaks https://t.co/VDx3L4PPR0

— Enviro Voter Project (@Enviro_Voter) September 18, 2018
Last month, two dogs died after swimming in Lady Bird Lake in Austin, Texas. Mineghino, one of the animal's owners, told the American-Statesman:
"Two minutes into the drive, I stopped hearing him move. I was just screaming in the car, 'You are going to be OK. I love you. We are almost there,'" she said. Sadly, just after arriving at the vet, they informed her that the dog was brain-dead, and would need to be put down. "I laid with him for about an hour. They gave him the euthanasia, and that was that," she added.
On August 8, Melissa Martin and Denise Mintz took their three pups – Abby, Izzy and Harpo – to a doggy play date in a pond in Wilmington, North Carolina. Within 15 minutes of leaving the pond, Abby began to have a seizure. When Martin took her to a veterinary hospital, Izzy also started seizing. Then Harpo began to seize and show signs of liver failure. By midnight, all three dogs had died. As per Martin's vet, the culprit was poisoning from blue-green algae present in the pond where they played.
Martin told CNN she didn't notice the algae at first, but her veterinarian told her that what appeared to be debris from flowers were blooms of cyanobacteria. She said she didn't see any signs warning of toxic algae near the pond, which sits next to a popular walking trail. It's her mission now, she added, to erect signs about toxic waters and warn pet owners about the blooms.  "I will not stop until I make positive change. I will not lose my dogs for nothing."
Saccardi, a pet-owner who lost her 4-year-old English Cream Golden Retriever "Harper" to blue-green algae intoxication contacted at Red Bud Isle, Austin, is hoping to raise awareness so dogs can be prevented from falling ill or even dying:
"Blue-green algae toxicity was something I had never heard of. She was so healthy.  She was perfect.  And then two hours later she died.  So, if it was that bad, I wanted to have known. For many people a dog is a family member so if it can kill your family member and it can affect you and your children then we need to know.
"I am just concerned because I think this was handled too slow. I am worried that people still don't know or they don't understand how serious it is. … If I had known, we would have never gone. I loved Harper with my whole heart, and we would have never gone."
While in the United States, the algae has been reported as far east as North Carolina, and as far west as Colorado, across the United Kingdom, from Aberdeen to Hampshire, Southampton to Cornwall, Edinburgh to Lincolnshire, there have been warnings to stay out of lakes, reservoirs and other waterways due to an outbreak of blue-green algae. The Guardian reports:
"In Cheshire, a King Charles spaniel called Kendall collapsed and died minutes after paddling in a lake. In Craigavon, Co Armagh, Bella the Labrador puppy died four days after splashing through waterways. A cygnet died in a park in Southampton. Two dogs fell ill after swimming in a reservoir in Cornwall."
The British Veterinary Association has urged owners to keep dogs on a lead around affected lakes and rivers stressing that contact with the algae can be fatal for animals if left untreated and can cause rashes and illness to humans.
"These toxins can be dangerous for animals if ingested, even in small quantities. Dogs can swallow algae by drinking water from an affected lake, river or pond or when licking their fur after going for a swim. If left untreated in animals, the toxins can cause liver damage and ultimately be fatal. In humans, contact with skin or swallowing contaminated water can cause rashes, vomiting, stomach pains, fever and headaches. In rare cases, the algae can cause liver and brain damage."
Currently, there's no cure for the poisoning, and no known antidote for the toxins. Drinking from a body of water where blue-green algae lurks or licking it off fur can kill a dog within 15 minutes of exposure.
Be on the lookout for this type of toxic algae when you are around any body of water. The surface of the water will appear to be a pea-green paint or green slime on the surface if toxic algae is present. Algal blooms may be green, blue-green or greenish brown and can produce musty, earthy or grassy odours. So even if a health notice isn't posted, it's best for humans and animals to avoid waters that smell bad or look odd in colour or murky.