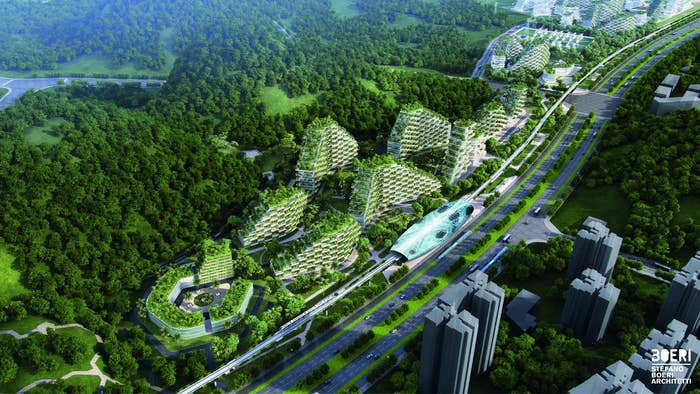 A city that will "eat" its own toxic smog. It sounds too good to be true but Italian architect Stefano Boeri has come up with a solution.
More than a million people fall victim to air pollution in China every year, fast-tracking pollution-related deaths to one of the largest killers in the nation or around 4,000 deaths per day. According to a study in 2015, over "92% of the population of China experienced [more than] 120 hours of unhealthy air."
The health problem has become so great, that Chinese authorities have employed Boeri's "forest city" scheme to help combat urban pollution. The idea is to create a blueprint for a city that incorporates plants into its design.
The new forest city is set to be finished in 2020. Liuzhou Forest City will integrate over a 100 species of plants that will grow on the rooftops of skyscrapers and on apartment balconies. The design will stretch along the Liujiang River in Southern China for approximately 175 hectares.
Once the green city is fully grown, it is expected to absorb nearly 10,000 tons of CO2 and will produce around 900 tons of oxygen annually. It will host 30,000 residents and will become a functional self-sustainable city with hospitals, schools, and an electric rail service.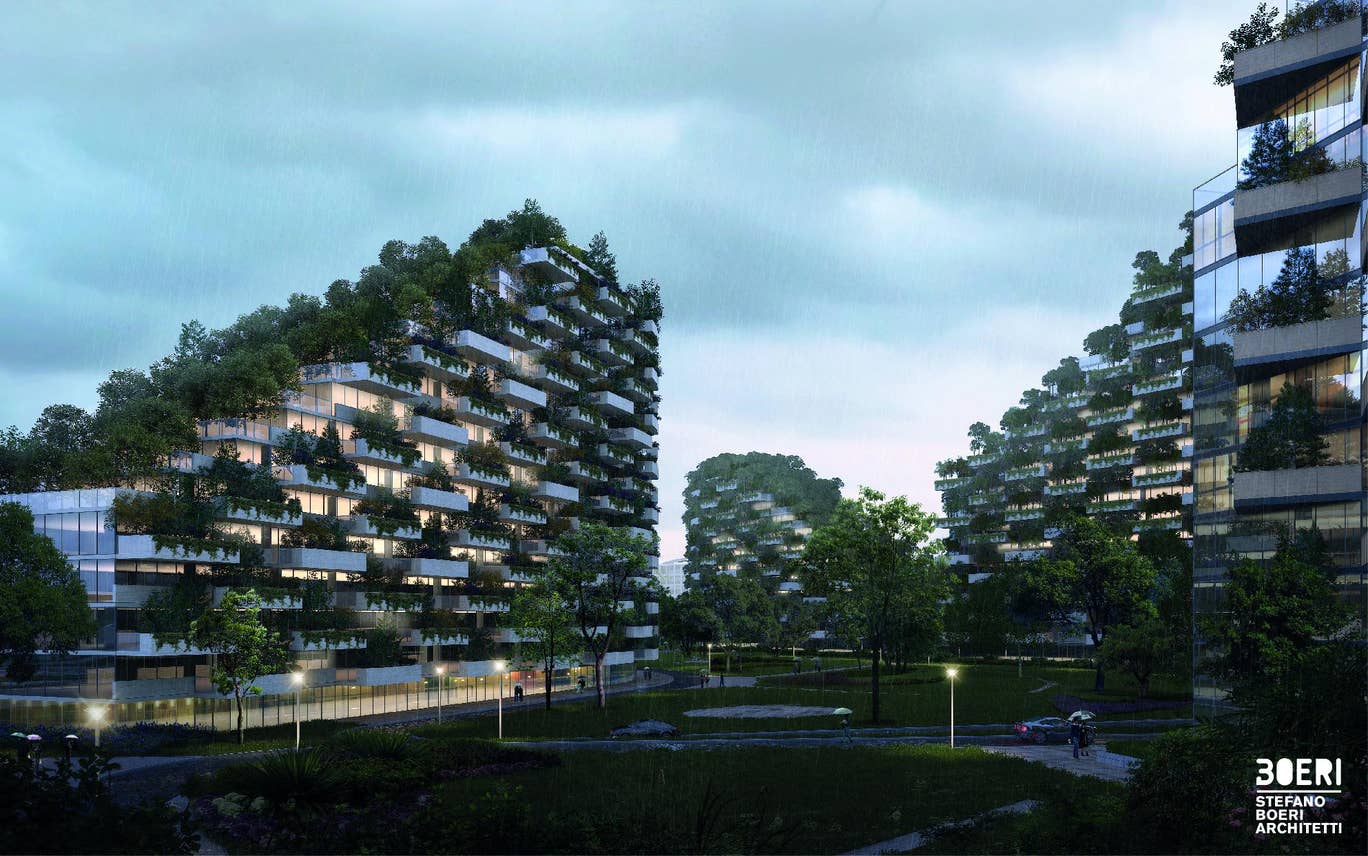 Liuzhou Municipality Urban Planning commissioned the project that is currently underway. There are also plans for solar energy resources to help sustain its eco-friendly system.
Boeri has designed other skyscraper forests for Milan. He hopes the new design will help lower pollution and contribute to a healthier lifestyle.
"The diffusion of plants, not only in the parks and gardens or along the streets, but also over building facades, will allow the energy self-sufficient city to contribute to improve the air quality (absorbing both CO2 and fine dust of 57 tons per year), to decrease the average air temperature, to create noise barriers and to improve the biodiversity of living species, generating the habitat for birds, insects and small animals that inhabit the Liuzhou territory," Boeri said.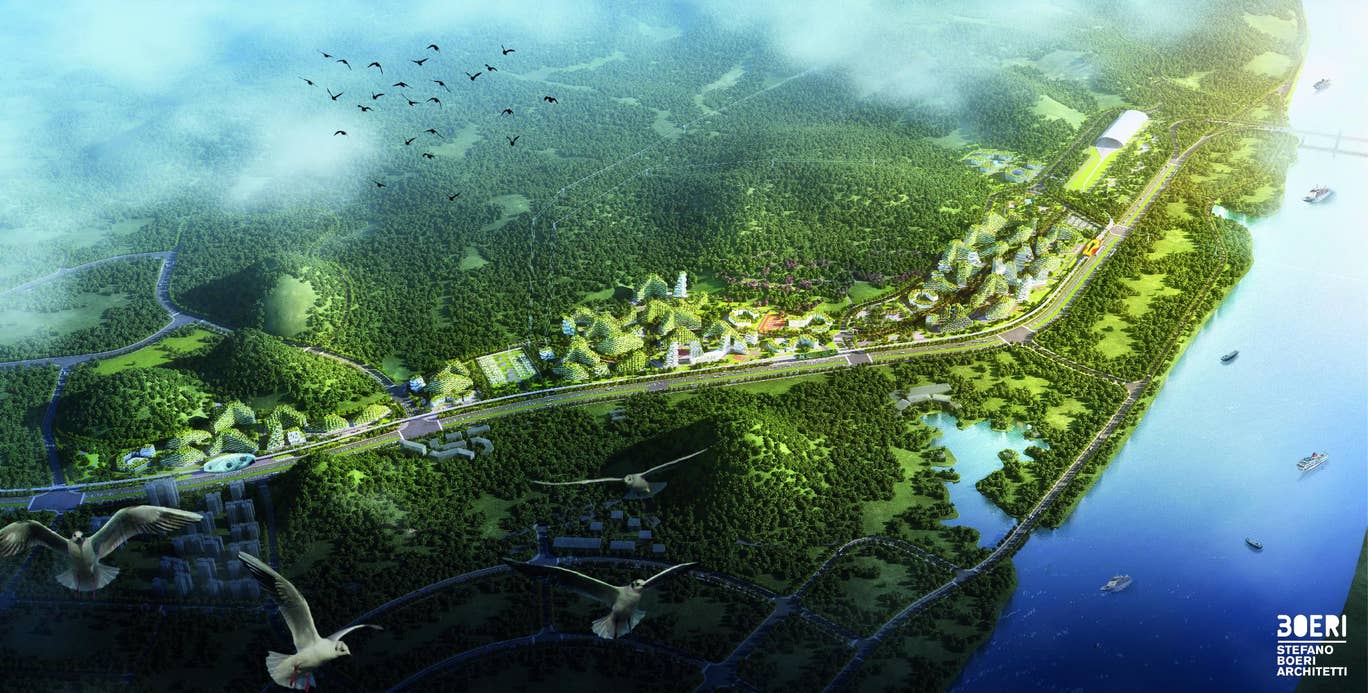 If the forest city is successful, it could become a template for other countries to use—particularly where air pollution is a problem.
Other reports have suggested a second forest city is being planned in northern China near the heavily polluted Shijiazhuang region.