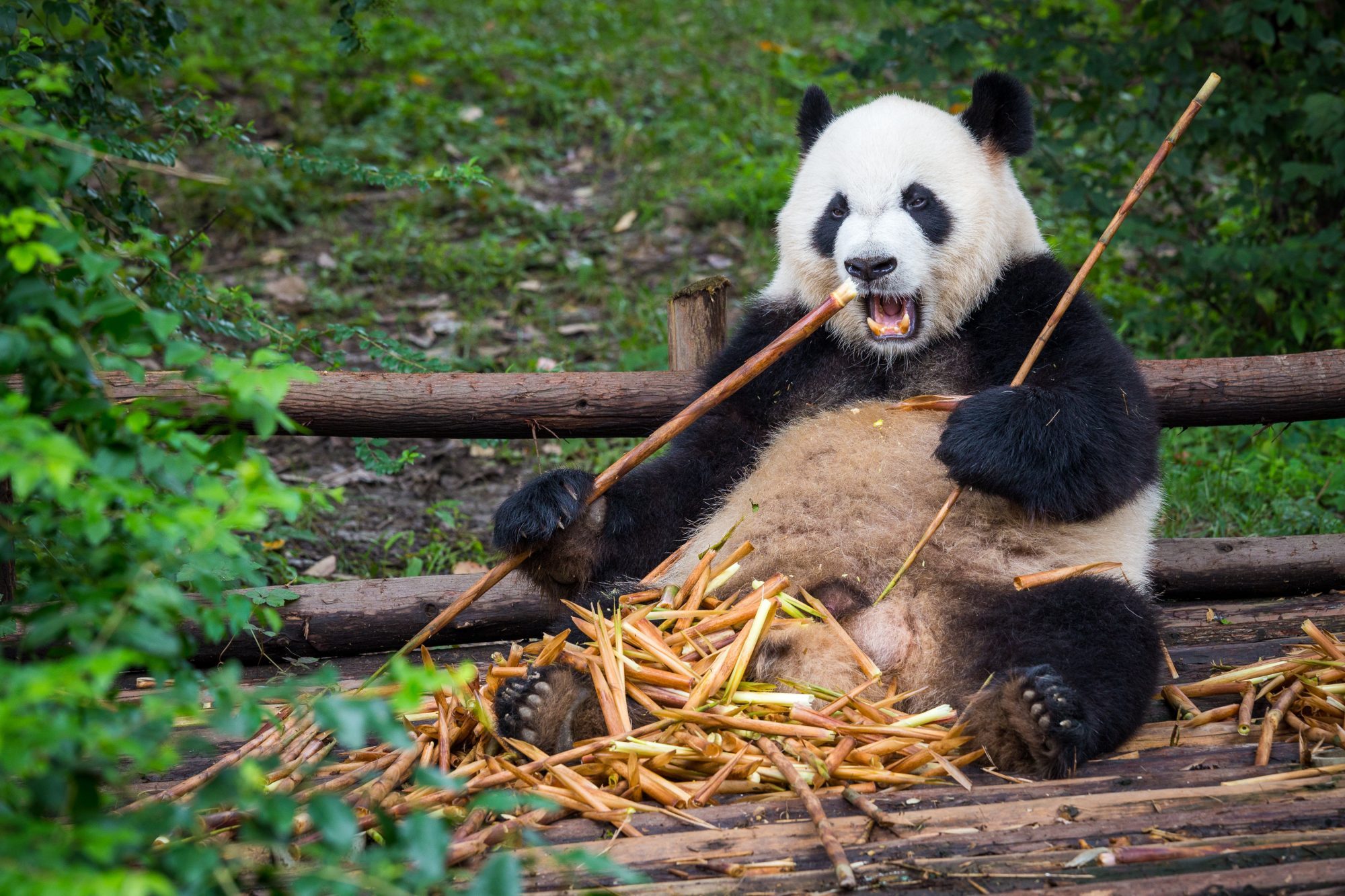 The Sichuan branch of state-owned Bank of China has signed an agreement with the Sichuan provincial Department of Forestry and pledged at least 10 billion yuan ($1.5 billion) to finance the Giant Panda National Park's construction by 2023.
Zhang Weichao, a Sichuan official involved in the park planning, told the state-run China Daily that the agreement, signed at the Chengdu Research Base of Giant Panda Breeding, is a framework aimed at poverty alleviation among the 170,000 people living within the project's proposed territory.
This epic panda park — whose final plan will likely be finalized in fall 2019 — will be developed across a vast mountainous area covering 10,476 square miles, about three times the size of Yellowstone National Park in the western USA.
The Xinhua News Agency says the panda park will incorporate parts of three western provinces — Sichuan, Gansu and Shaanxi — to provide an unbroken range to China's vulnerable pandas and protect another 8,000 endangered animals and plants.
"Unlike nature reserves, the park does not stand alone. China will formulate an overall plan for the national park system. It will be a haven for biodiversity and provide protection for the whole ecological system," Hou Rong, director of the Chengdu Research Base for Giant Panda Breeding in Sichuan province, was quoted as saying.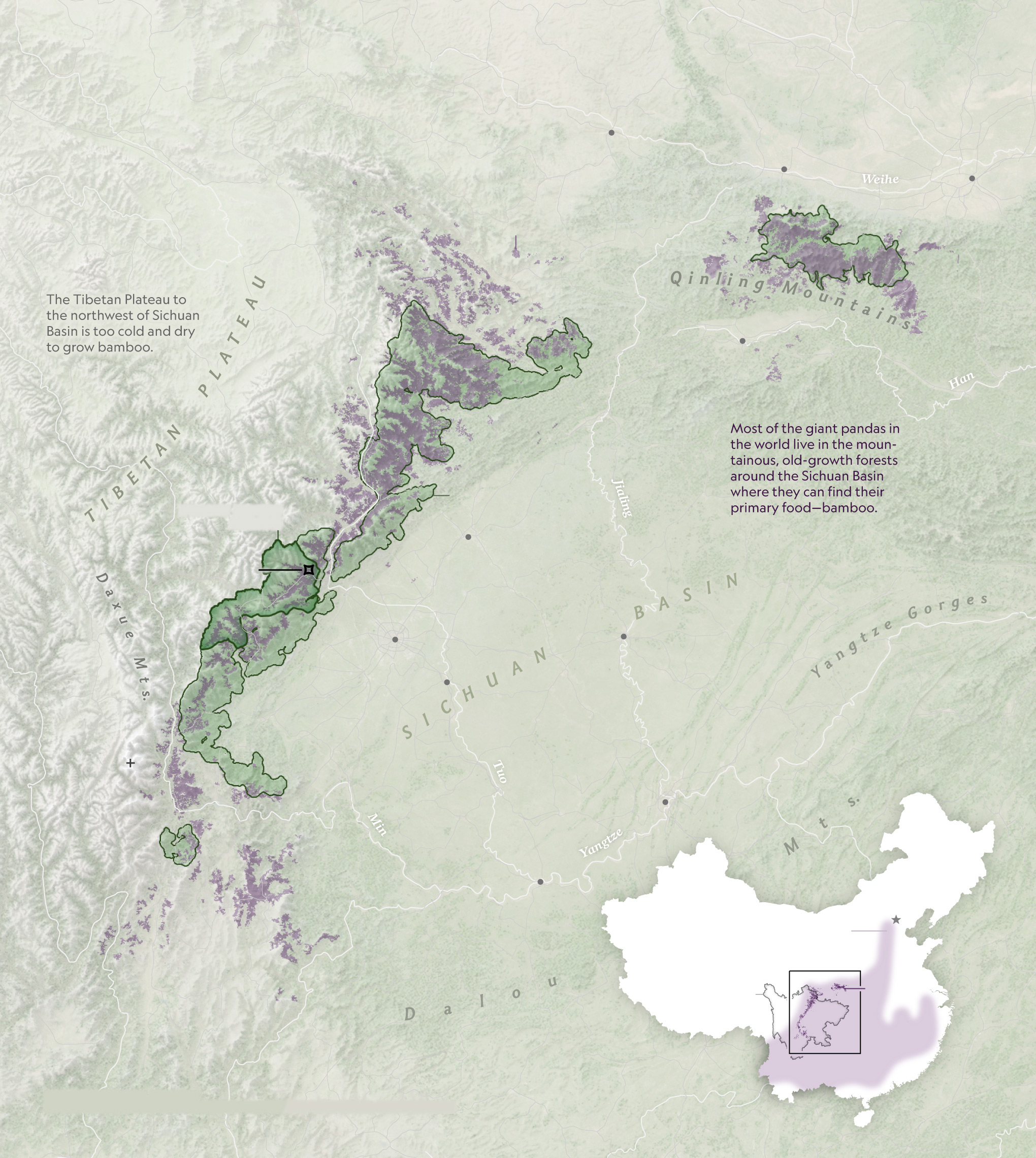 Collectively, the park will connect 67 different nature reserves and protected areas, most of which are located in the Sichuan Province, home to over 80% of the world's wild panda population.
An estimated 1,864 live in the wild, where they are threatened chiefly by habitat loss. The species came off the "endangered" list in 2016, but are still classified as "vulnerable" by the International Union for Conservation of Nature.
In addition to connecting panda populations, the park will ensure the animals have a steady supply of bamboo. Fast Company's Peters writes:
"Climate change is drastically shifting the regions in which the plant can grow, with more than a third of China's panda habitats poised to become too hot to support bamboo over the next 80 years. To circumvent this issue, park officials are planning on creating passageways and tunnels that allow pandas to easily travel to bamboo-rich areas."
Though establishing a park is a major milestone, it will not guarantee immediate security, feels Marc Brody, a National Geographic Explorer and founder of Panda Mountain, an eco-tourism and conservation organization. He says designating the national park is a vital step, but it does not directly resolve habitat fragmentation:
"The new park has promise on paper, but habitat will remain patchy until degraded lands are restored and stronger land-use restrictions get enforced that make wildlife corridors possible. If such corridors become reality, that will be the exciting legacy of this park."
The Daily Hive adds:
"Human encroachment is one of the largest threats to wild panda populations, much of it arising from logging, construction, and agriculture. As a result, wild panda populations have been broken apart and confined to six mountain ranges in western China. The hope is that this massive refuge will bring approximately 30 disparate panda communities back together. Experts believe that improved connectivity is key to their survival. Linking a variety of wild landscapes will improve the population's ability to roam safely, find mates, and achieve genetic diversity."