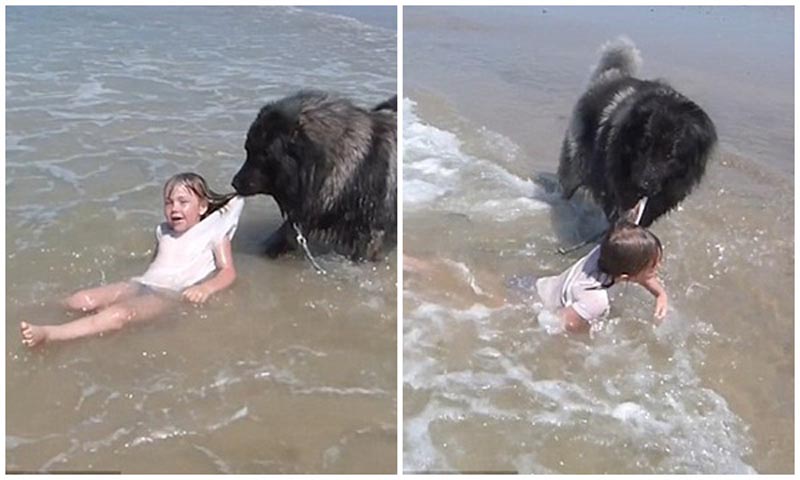 A wave crashed over the little girl and made her disappear for a few second. Witnessing the scene, the dog got panic and dragged her out of the water immediately.
Matyas was swimming with his owner and his granddaughter in the ocean near Gouville-sur-Mer, France.
As the little girl leisurely swim seemed somehow dangerous, Matyas decided to pull her in the beach with his teeth.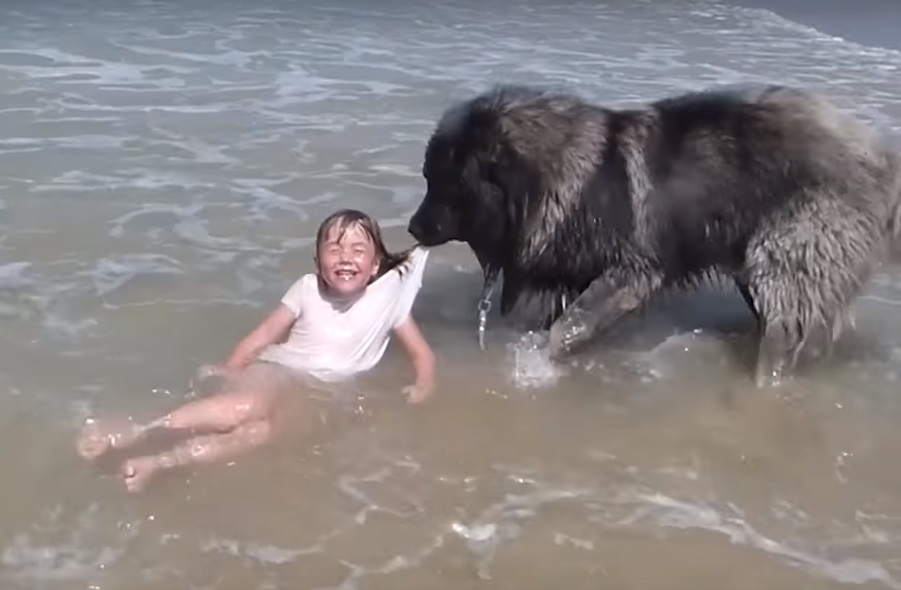 She was amazed by the dog's action and let him continue dragging her to the "safety".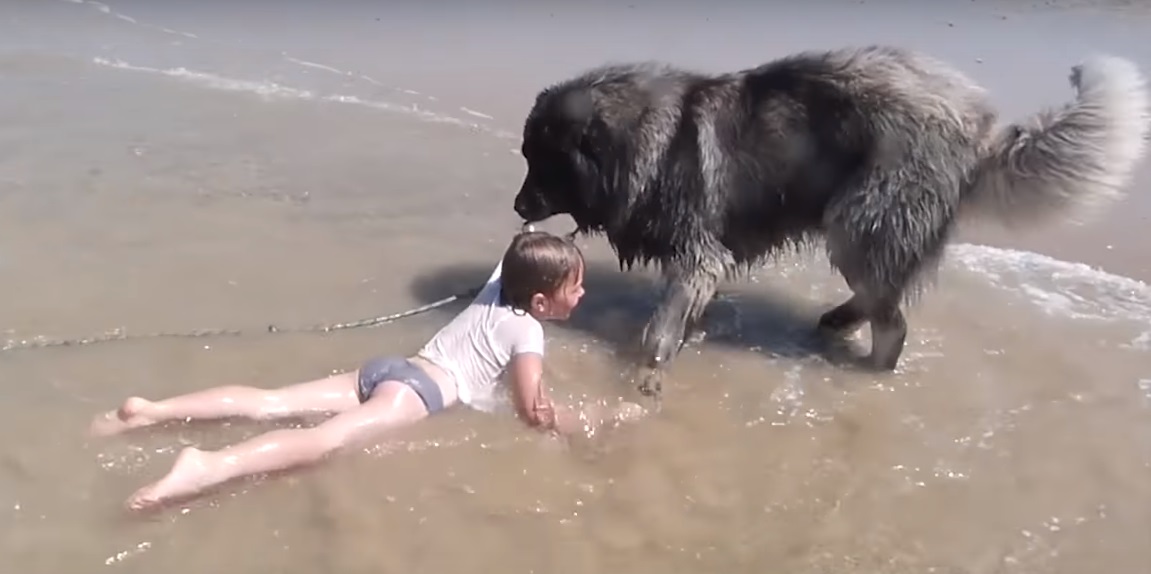 Eventually, Matyas realized that the distance from the girl to the water was safe enough; he stopped pulling her and let her do her things.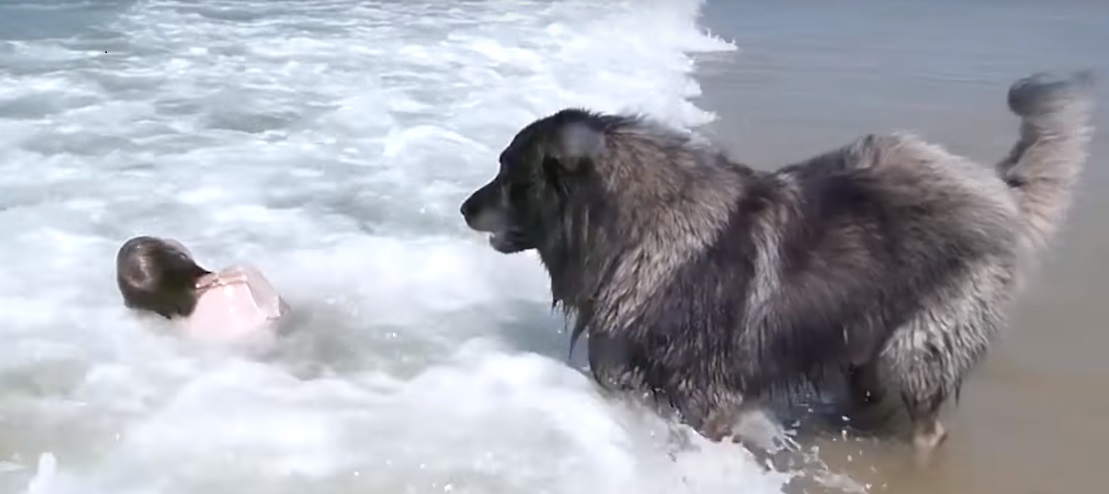 After the video was posted online, many SNSs users commented on this heart-warming scene.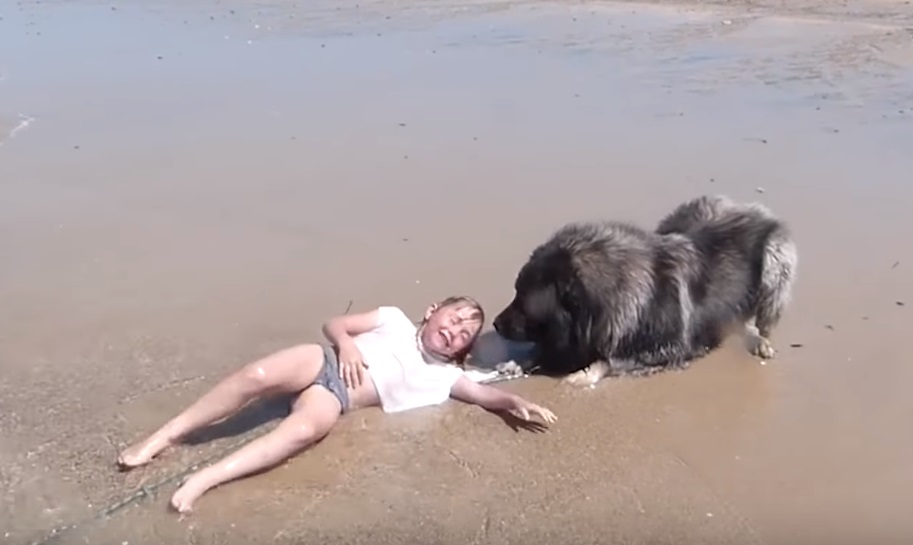 One wrote: "Nice to have such a smart dog around….he watches the little girl better than any adults would".
Another commented: "It such a joyful scene to be cherished."
Other even share the thought of getting one pooch the same specie as Matyas.