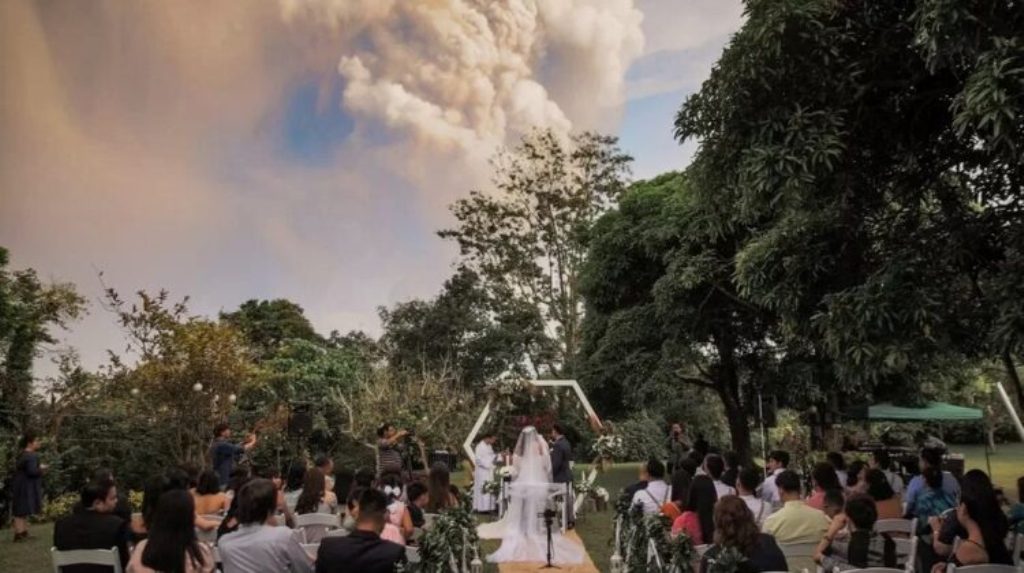 Despite a significant volcanic emergency in the Philippines, one couple declined to have their wedding day ruined. Chino Vaflor and Kat Bautista Palomar had their minds set on marrying at a wedding location near Taal, one of the country's most active volcanoes.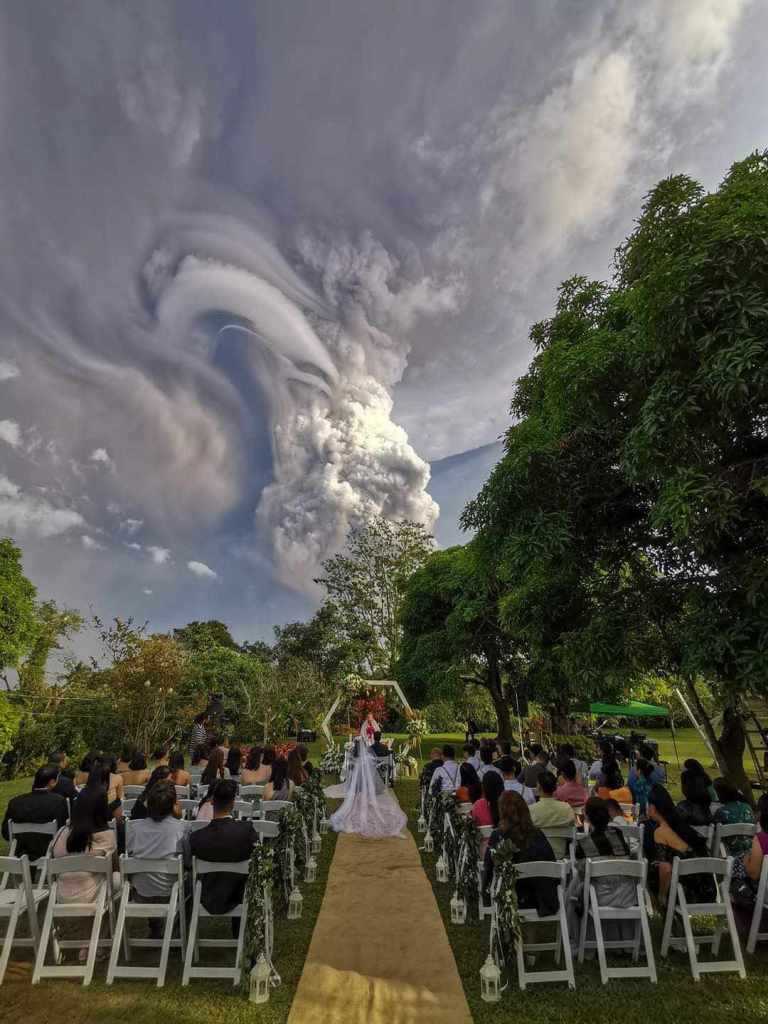 Taal erupted during the bridal festivities, releasing steam and ash several kilometers into the air. Randolf Evan, a wedding photographer, subsequently disclosed that they had "no prior notice at all" of the impending eruption.
Nonetheless, the bride and groom, as well as all of their guests, stayed composed and continued with the service, which was held at a location on higher ground and not immediately in the neighborhood of the volcano.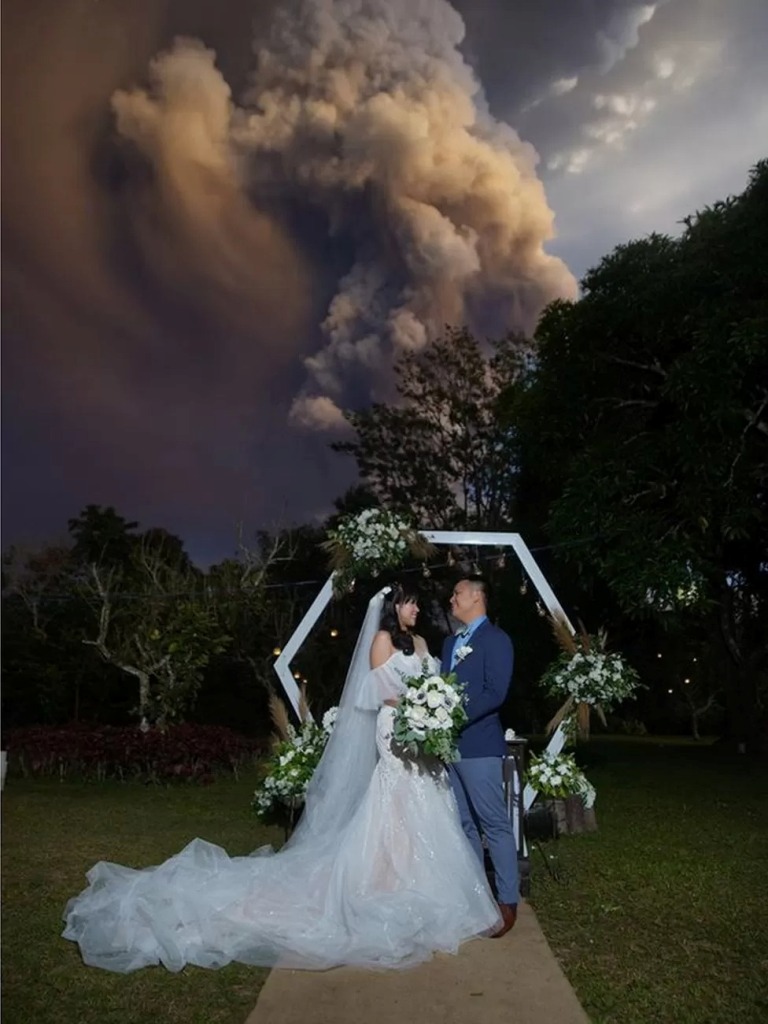 The ceremony went off without a hitch, and the attendees even got to enjoy an after-party with a buffet and a marquee covered in lights. Despite the increasing cloud of steam in the backdrop and ash falling on their garments, the guests stayed cool and relaxed, refusing to let the danger of an explosive eruption ruin their day.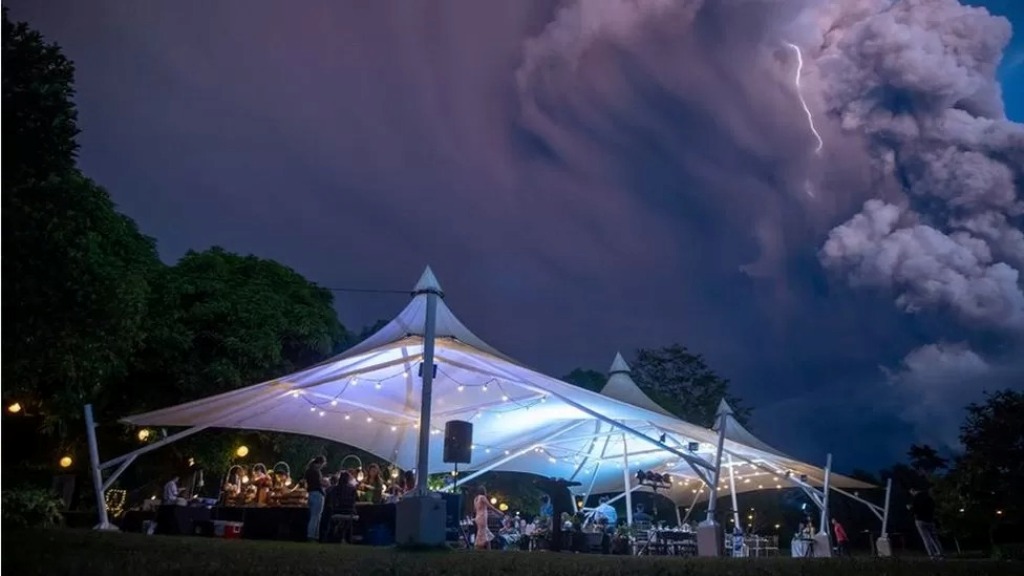 This was a once-in-a-lifetime opportunity for Mr. Evan, a seasoned bridal shooter. He characterized it as a "mixture of thrill and sheer amazement," and he voiced appreciation for the opportunity to witness such a remarkable occurrence.
While the nature of the explosion altered the next day, with lava fountains seen spewing from the volcano, everyone had already fled the area safely, and the couple's wedding day remained an unforgettable tribute to the power of love in the face of adversity.