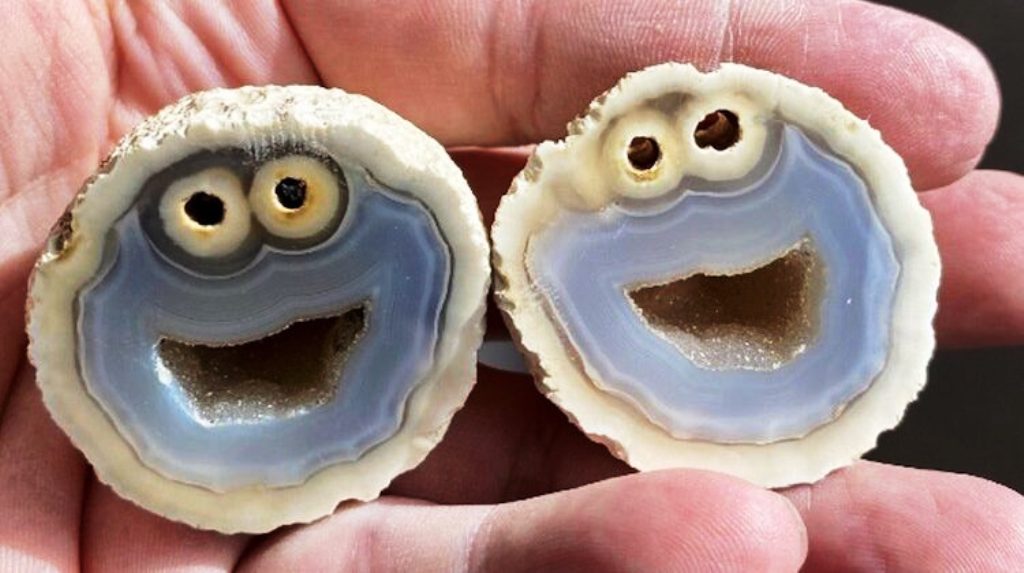 Geodes and jewels have an uncanny ability to surprise us. These rocks, which range from multicolored crystals to heart-shaped amethysts, demonstrate that you never know what you'll discover when you split them open. A pair of Cookie Monster siblings in a Brazilian agate is one of the most recent surprising finds. Mike Bowers, a gem collector, found the boulder in which the iconic Sesame Street figure was concealed with the help of Lucas Fassari. The resemblance to the popular puppet is striking, down to the blue visage, goofy smile, and big googly eyes.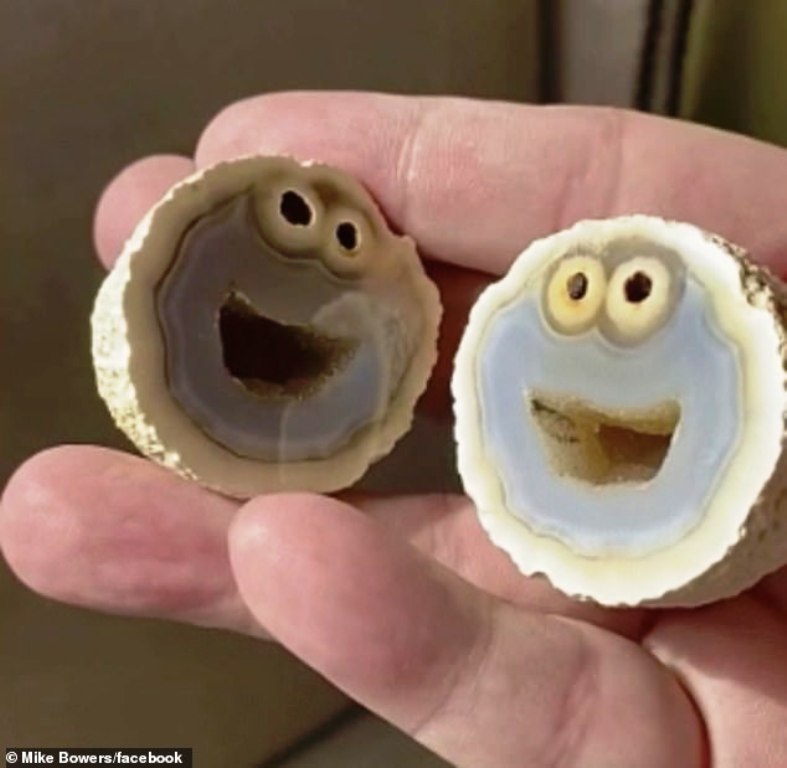 The uncommon Muppet mineral was found in a tiny, egg-shaped volcanic boulder. It provided no sign that when it was split open, it would show two flawless sapphire quartz copies of Cookie Monster. Bowers revealed this incredible discovery on Instagram with a video set to the now-iconic tune "C is for Cookie," sung by the king of confections himself.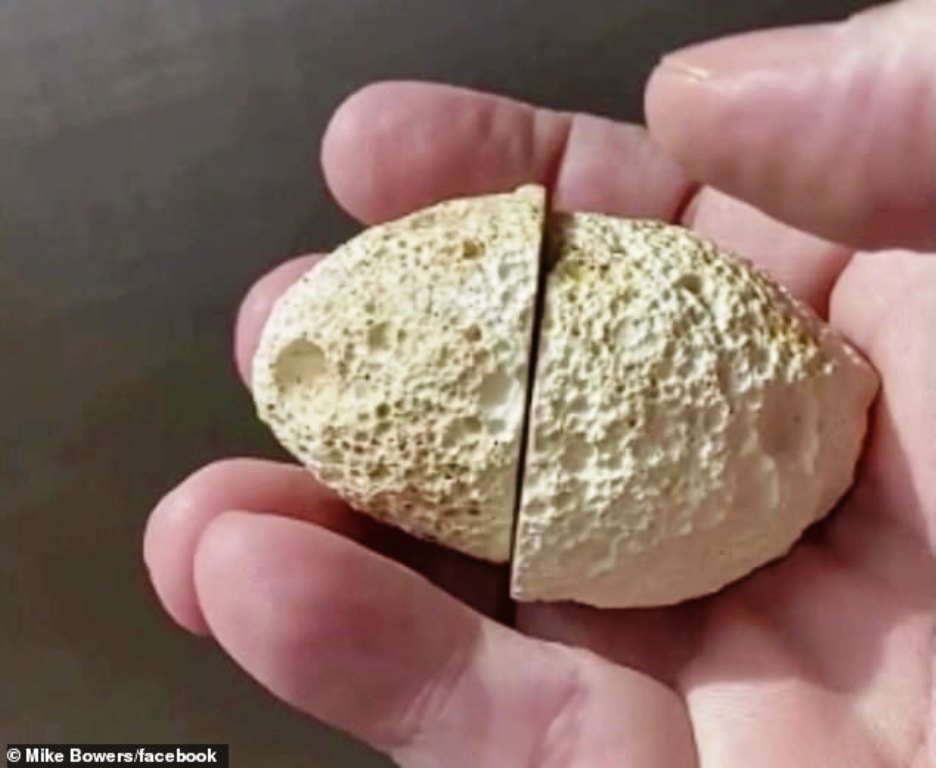 For the time being, Bowers is keeping the Cookie Monsters to himself. But if he chooses to sell the odd pair, he'll have to deal with a lot of cookies. Because of the uncommon stone and resemblance to the character, people have been ready to spend up to $10,000 for an opportunity to own the set.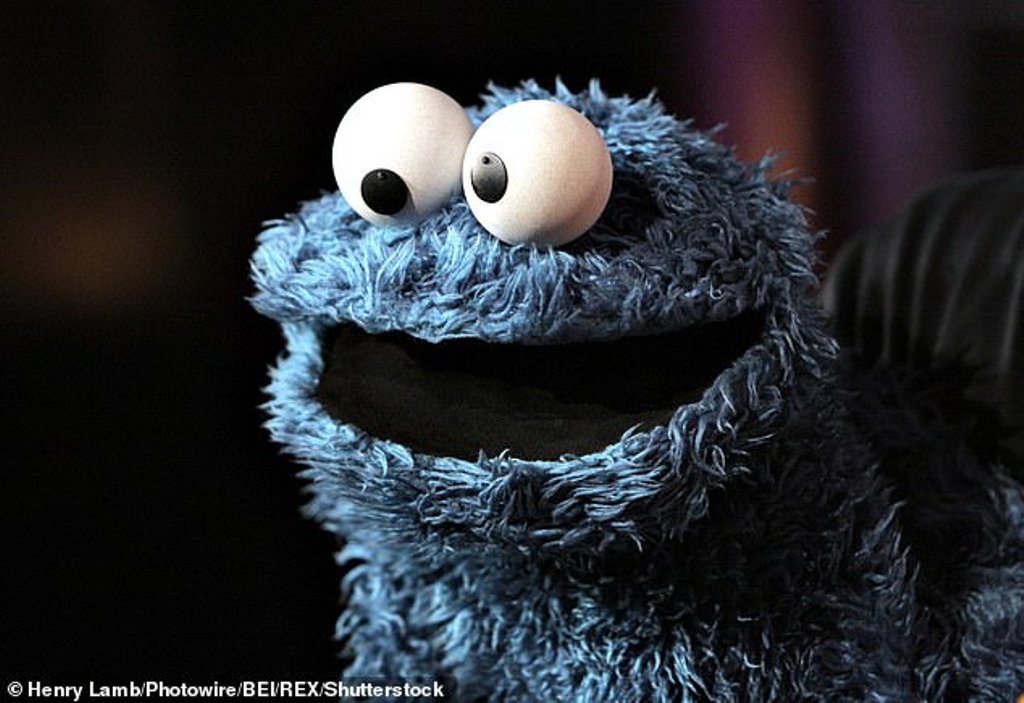 Mike Bowers, a gem collector, discovered a twin set of Cookie Monsters in a Brazilian agate—to the tune of the "C is for Cookie" melody, of course!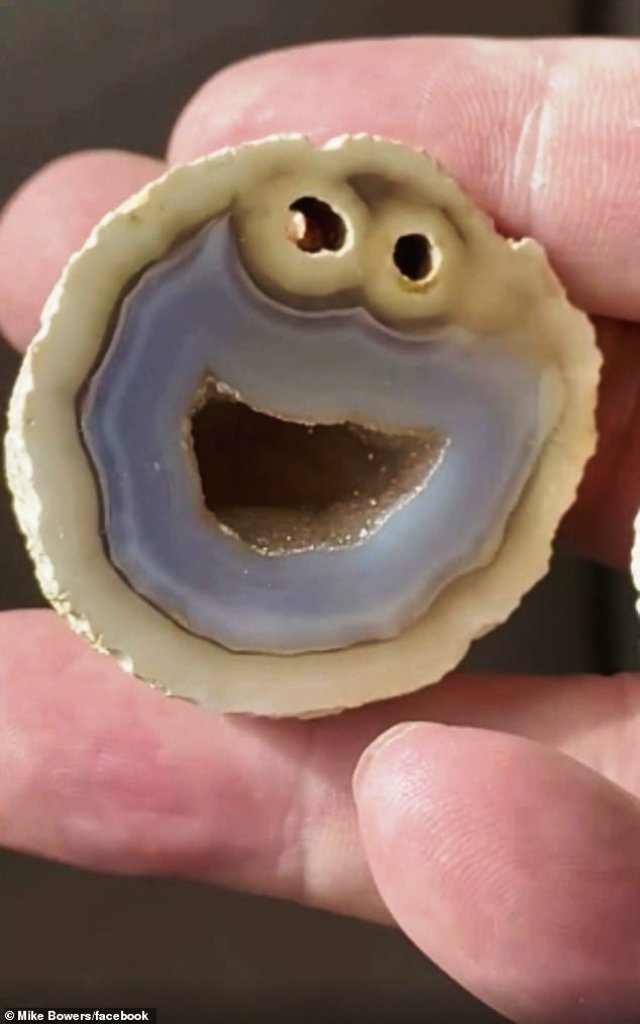 'I believe this is arguably the most perfect Cookie Monster out there,' Mr Bowers said. I've seen others, but this one is entire (both sides). Lucas Fassari is the one who discovered it. This is extremely rare! There are a few well-known agates: the owl, the frightened visage… there are many approximate ones but it is unusual to discover clear, well-defined ones like that. Prices can be extremely expensive. Five separate purchasers offered me more than $10,000. Rare'
My kind of news day:

"Geologist Finds Rare Formation Inside Rock That Looks Exactly Like Cookie Monster on Sesame Street" pic.twitter.com/rKftbLw804

— jackiantonovich 🦣 social (@jackiantonovich) January 23, 2021