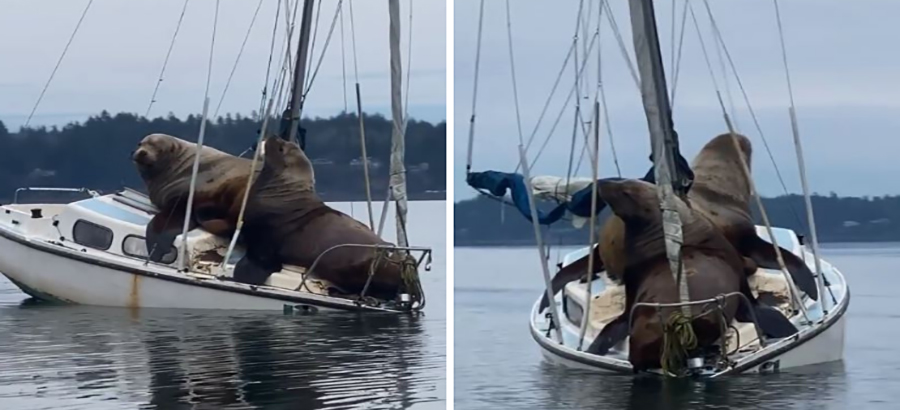 A video of two massive sea lions are going viral online after they were filmed lounging on a small boat near Olympia, Washington.
Josh Phillips, who took the video, was taking a boat ride with a friend on Tuesday afternoon when they saw the anchored boat in the waters of Eld Inlet, at the southern end of Puget Sound.
As they made their approach, the pair of friends noticed something unusual.
"It looked a little off and we got closer and closer and realized there were two massive animals on board," Phillips told the Olympian.
Phillips, who is the owner and president of Spawn Fly Fish, is familiar with marine life, frequently spotting whales and orcas, but according to the interview, the sea lions hanging out casually on a boat blew him away. "I've never seen anything like this," he said.
Since the posting of the video on Instagram on Tuesday, the video has attracted over a million views.
In a separate video uploaded to YouTube, a third sea lion can be seen swimming nearby, bobbing around the boat in an attempt to climb up before the pair onboard turn it away.