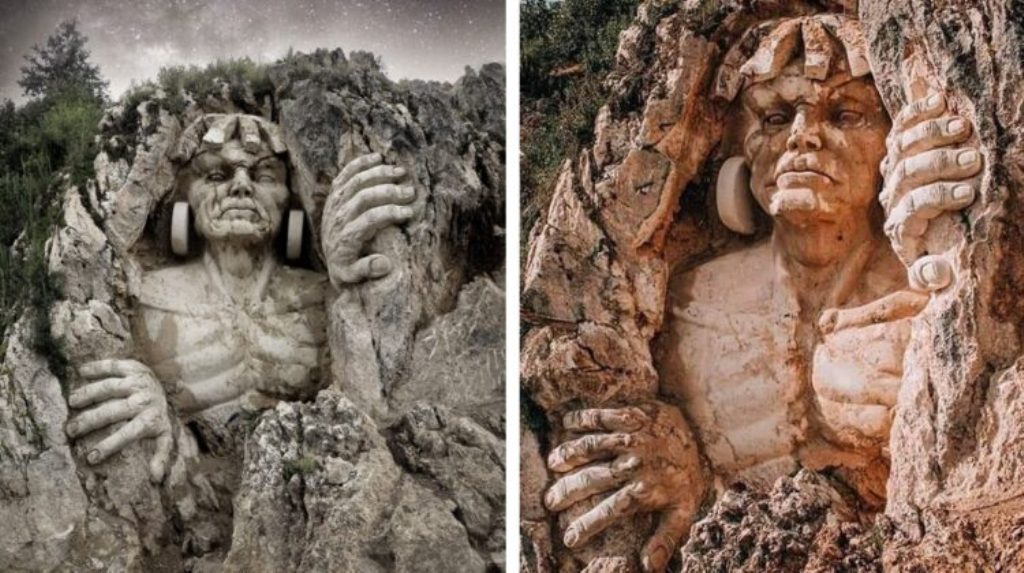 Peru is well-known for its Incan remains, especially the historical site of Macchu Picchu. Cusco-based artist Michael de Titan is continuing the Incan practice of combining art and environment with the finishing of his newest work, Apukunaq Tianan (literally "abode of the gods"). This new visitor draw, about 40 minutes from Cusco, features a variety of sculptures carved directly into the mountain's granite.
Among the characters are images of the Andean creation divinity Viracocha (or Wiracocha), the Incan Mother Earth goddess Pachamama, the skull of a puma (one of the Incan triad of symbolic animals), and the face of the Neo-Incan state's final monarch, Tpac Amaru. De Titan used only a chisel and hammer to cut these spectacular works of art into the rock wall. The statues range in height from 15 to 17 meters. (49.2 and 55.8 ft).
The opening of Apukunaq Tianan in 2021 commemorates Peru's bicentennial of freedom. Peruvian artist Michael de Titan carved sculptures based on Andean spirits onto the same boulder.
Apukunaq Tianan, which translates as "abode of the gods," is a new tourism site in Cusco, Peru.