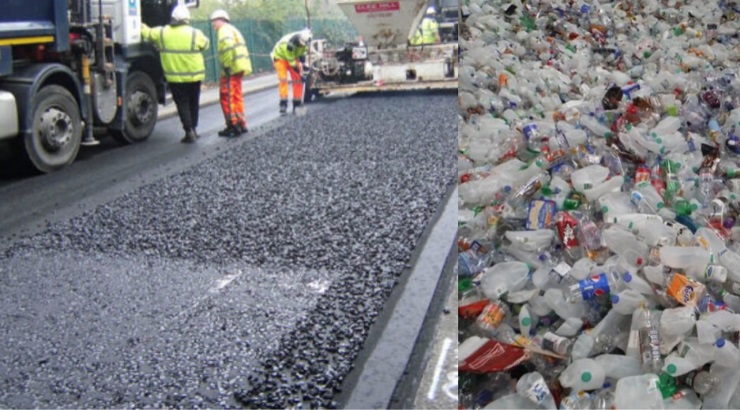 Since Leo Hendrik's 1907 creation of the first plastic, the versatile material has permeated every aspect of life. The economical nature of plastic, its affordability, means most plastic products are purchased and thrown away without a second thought.
As practical as plastic is, the growth in populations unfortunately means a growth in plastic waste. The plastic pollution boom now threatens the very survival of the environment, our animals and our own species, humanity.
Dedicated scientists continue to combat top plastic polluters like Coca-Cola to find a better use for the materials that pollute our planet. Recycling now dominates any discussion about landfill sites, nonetheless, we're quickly running out of space, and incineration only poisons our air and waterways further. Thankfully, there are companies out there still searching for the 'golden goose' of biodegradable options to replace our plastic addiction altogether.
One such company to do so is the UK plastic recycling company MacRebur. MacRebur has developed a solution that uses recycled plastic bottles to improve the cost of laying asphalt roads, their sustainability and long term durability.
MacRebur has partnered with a south India charity that helps come up with clever alternatives for people to reuse or sell material from landfill sites. Specifically, MacRebur's CEO Toby McCartney was inspired by the "pickers" he saw retrieving plastic bottles to fill potholes, melting them down on the road by setting them alight for a quick, low cost road repair.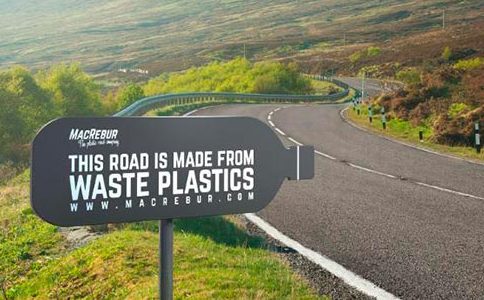 McCartney took the basic idea back to his MacRebur team to refine the ideal blend of waste plastics and granulate to make reliable asphalt roads. What followed was years of testing and three formulas, all of which have met rigorous road-testing standards. Each formula stood up to the traditional asphalt and bitumen levels.
The new design claims to boost a road's lifespan and significantly reduce the carbon footprint used in road production through the manufacturing process. McCartney explains the rigors of what the company went through to find the ideal solution.
"We went through about five-to-six hundred different designs of different polymers that we were mixing in before we found one that actually worked."
The most attractive part of the formula is MacRebur's ability to include non-recyclable plastic waste such as single-use plastic bags. One kilometre of a new road recycles around 1.8 million of the bags seen to choke waterways, or can use 684,000 plastic bottles to lay the asphalt and fill potholes.
MacRebur only uses plastic designated as waste. The plastic is then melted to a specific temperature and is expected to give roads a longer life span. According to McCartney, MacRebur's plastic roads are 60% stronger than our traditional ones.
"We are wanting to solve two world problems. On one side we call it the waste plastic epidemic, and on the other side the poor quality of roads that we have to drive on today," McCartney said.
And with the new MacRebur product suitable for airport runways and race tracks, the plastic problem that we all face is starting to looking hopeful.