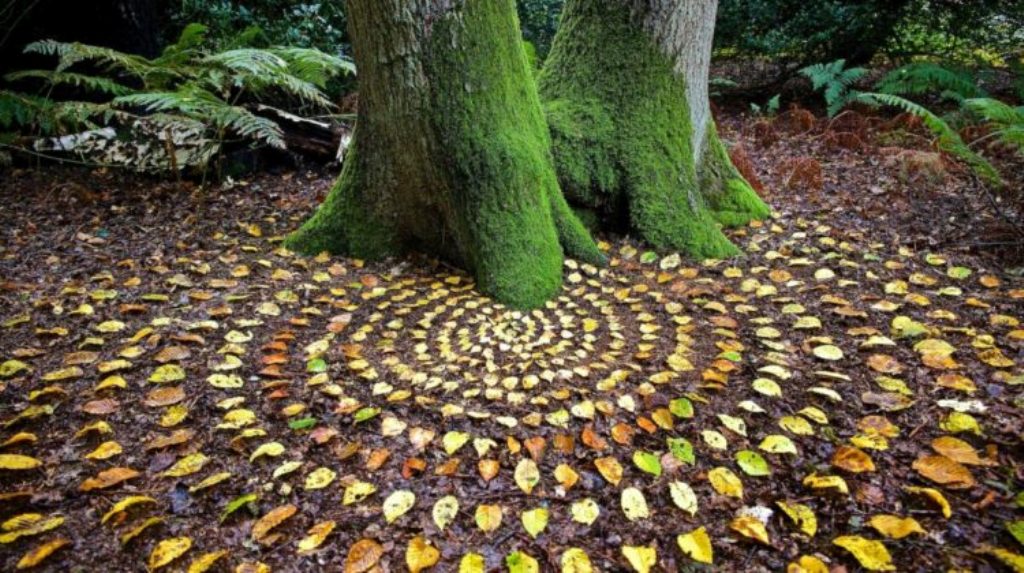 James Brunt creates complicated ephemeral artworks out of natural elements discovered around his home in Yorkshire, England, such as woods, parks, and beaches.
Land art, popularized and commonly linked with fellow Brit Andy Goldsworthy, comprises of elaborate patterns, textures, and forms produced from multiples of the same material.
Brunt collects twigs, rocks, and leaves and arranges them in mandala-like spirals and concentric rings. He pictures his final work in order to preserve it before nature reclaims it.
The artist constantly updates his Twitter and Facebook followers, and he occasionally invites the public to join him as he works. Prints of Brunt's photographic artworks are also available for purchase on his website.