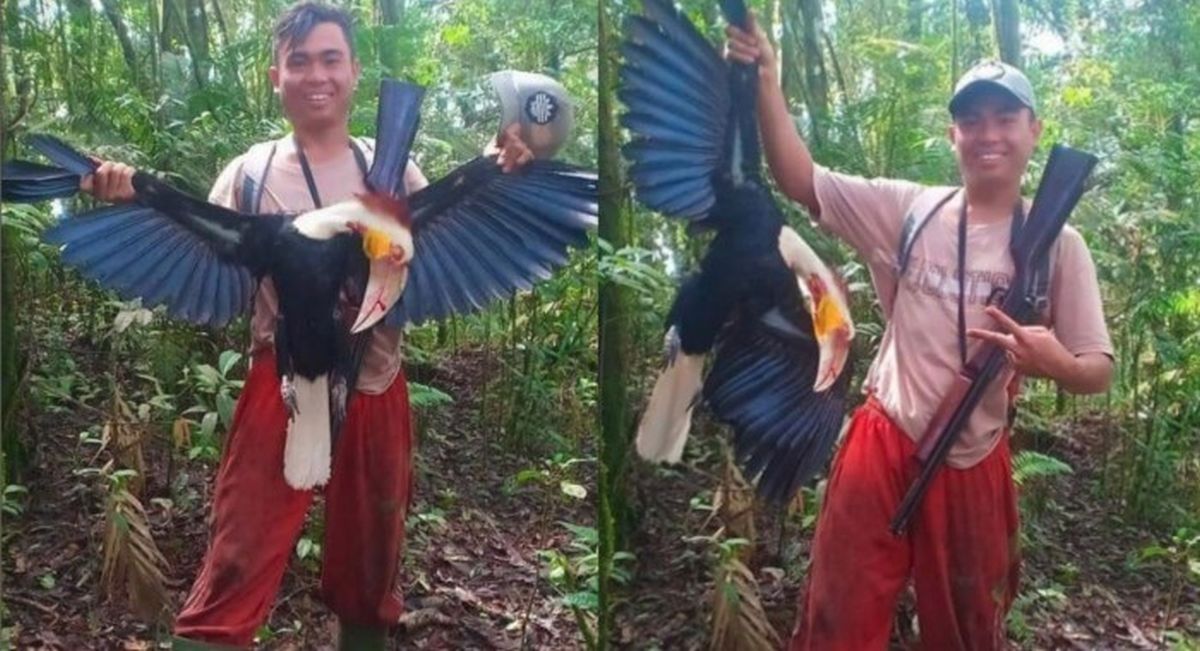 Life is a boomerang: what goes around, comes around. Bobiean Sikro learnt this fact the hard way.
According to UARNews, Sikro first brutally murdered an endangered bird, and later, to brag about his heroics, he posted pictures of himself holding the dead bird on Facebook with the caption: "I got into the forest and I shot this (bird)". But the show-off backfired after the photos went viral and angered the netizens. Though Sikro deactivated his account soon after, the police arrested him for his crime.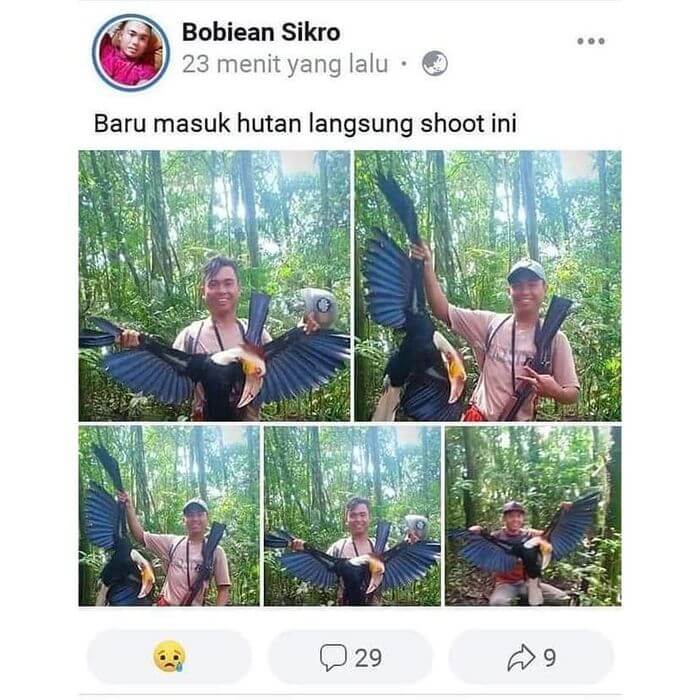 The bird, identified as a rare wreathed hornbill, is one of 14 protected species of hornbill in Indonesia. Sikro can potentially be sentenced up to five years in prison as well as fined up to RM73,000 ($17,650).
If Sikro doesn't end up in an Indonesian jail, he could face punishment in his home country of Malaysia as the hornbill is also a protected species in Malaysia, and if anyone that hunts or harms the bird faces a fine of RM100,000 ($24,000) as well as up to 3 years in prison.