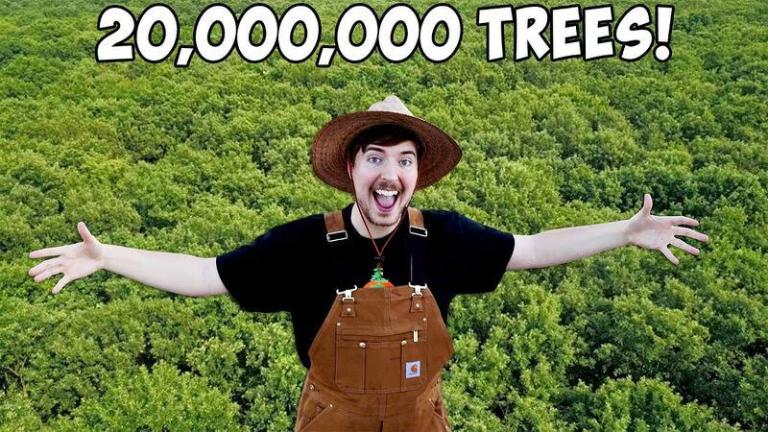 Jimmy Donaldson, better known as his online alias MrBeast, is a YouTube Influencer with over 25.6 million subscribers. With such a large following, Donaldson has now vowed to use his influence for good. On October 25, the Internet personality engaged with environmental activists around the world with his challenge to plant 20,000,000 trees by 2020.
MrBeast is normally known for his outrages or expensive challenges and is better known for his "Spending 24 Hours Straight Under Water Challenge" and "Anything You Can Carry, I'll Pay For Challenge." But now he's doing something globally constructive by taking a break from his usual content and moving in a 'greener' direction.
The announcement to plant 20,000,000 trees by 2020 is his "bigger project ever,' states the social media personality. After fans relentlessly spammed MrBeast to plant trees and put his money where his mouth is, he kick-started a project that first begun on a grassy field with a handful of friends.
Documenting the huge undertaking on video, MrBeast starts with how to plant a tree:
First, dig a hole.
Second, put the tree in the hold.
Third, cover the base of the tree in mulch.
Next, water the tree.
And lastly, repeat a total of 20 million times.
But after a day of planting and getting nowhere near his target, MrBeast called upon his fans to join him in the field to accomplish the goal.
The following day, hundreds gathered for a day of planting trees. The power of social media showed just how quickly a community can come together and get things done. Incredibly, as the video films, one girl dug 473 holes for the new trees to be planted.
Although the team effort was huge, accomplishing the planting goal of 20,000,000 trees required more help.

#TeamTrees Is Born
Behind the scenes, MrBeast came up with a plan to accomplish the community's goal and teamed up with the largest not-for-profit tree planting organization, Arbor Day Foundation. The joint effort has led to #TeamTrees birth, an online platform where anyone can donate one dollar or more to plant a tree. The donations go directly to Arbor Day Foundation, where a dollar equals a tree planted.
By creating #TeamTree, MrBeast has attracted support from some of the more influential billionaires, with Elon Musk and Shopify's CEO Tobias Lutke donating $1 million each to the cause, while Twitter CEO Jack Dorsey scraped $350,000 together as a token gesture.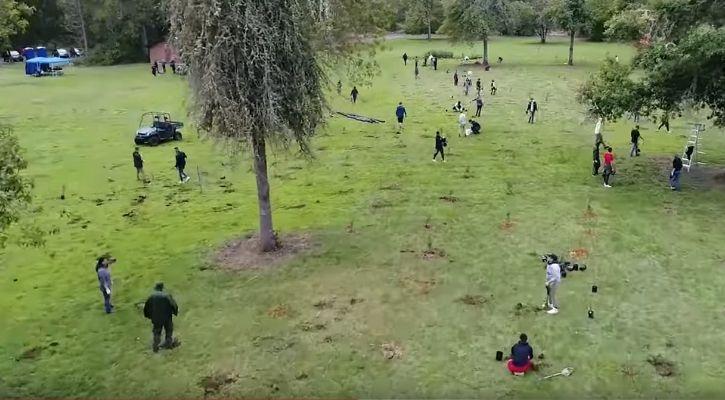 So far, #TeamTrees has raised enough funds to plant 12,562,826 trees at the time of publication.
Jimmy Donaldson spoke from the heart as himself, adding at the end of his video that we all have a responsibility to stop talking and start acting to save our planet's health.
"We only have one Earth and it's important we take care of it. Recently lots of not so great things have been happening to forests and people just keep making fun of our generation for retweet activism and not actually doing something, which is why we created TeamTrees.org with the help of the Arbor Day Foundation."
Whether you believe in climate change or not, planting a tree is a positive step towards a better health and fresher air. You can donate to TeamTrees.org and contribute to the cause here or in the links above.