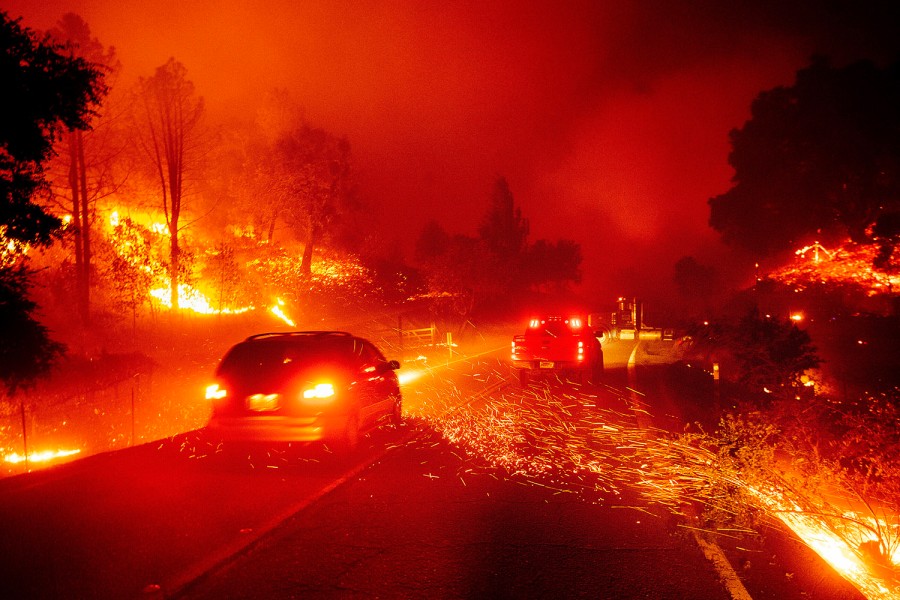 The National Weather Service has issued its extreme red flag warning for the first time ever, advising those in the path of the Santa Ana wind event to brace themselves for record-strong winds over the heavily populated Southern California area.
Over 26 million Californians are under threat as firefighters continue to battle blazes throughout the state, prompting the dire warning.
The hurricane-force winds of up to 80 mph are expected to knock down trees and power lines, enhancing the fire's ability to spread rapidly, and are expected to last until late Wednesday or early Thursday.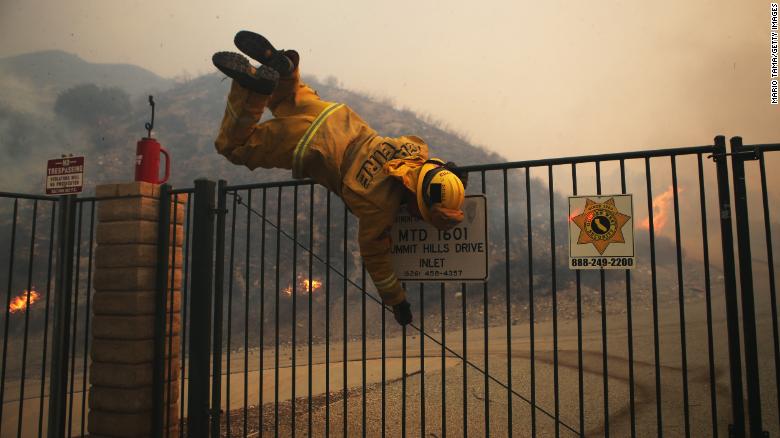 In Northern California, the Kincade Fire has burned over 75,825 acres and is still yet to be fully contained as of Oct. 30, 7.30 pm. Threatening over 550 houses, over 4,000 fire personnel, 27 helicopters and 42 water tankers are working together to contain the fire from spreading.
On the south side, the Getty fire is still raging west of Interstate 405 in Los Angeles and is yet to be contained. Over 745 acres have burned after a branch fell over power lines, sparking the blaze.
Most schools in the Los Angeles Unified School District are now closed until further notice.
Conditions are worsening as fire crews across the state continue to battle 11 wildfires that have combined, and that have left thousands of people under evacuation orders.
In western Los Angeles, where the Getty Fire has burned over 745 acres since Monday, the expected high winds of 60 mph in the valleys and 80 mph in the mountains mean around 20,000 people under evacuation orders there "will not be returning to their homes this evening," Mayor Eric Garcetti said.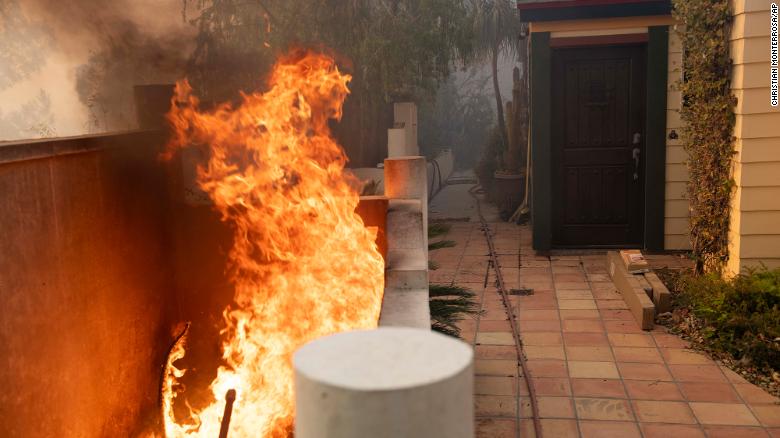 "Stay away until we lift that order," Garcetti said in a Tuesday morning news conference.
Just 40 miles north of the Getty Fire, the Tick Fire has burned over 4,600 acres and destroyed over 44 structures. Strong winds mostly fuelled the Tick Fire after it started quickly. The Tick Fire, according to mainstream media was a large cause of the ongoing power outages experienced across the region.
Although the Tick Fire is somewhat contained at 94 percent, the Santa Ana wind event is seeing fire crews brace themselves for a flare up.
"This Santa Ana wind event will likely be the strongest we have seen so far this season," according to a weather service statement. "These strong winds combined with a long duration of single-digit humidities … and dry fuels will likely bring very critical fire weather conditions, making this an extreme Red Flag Warning event."
Skeletal remains have been "stumbled across" in the Tick Fire zone but it is believed the body has been concealed by brush for a year and exposed by the fire. Homicide detectives are now investigating the scene.