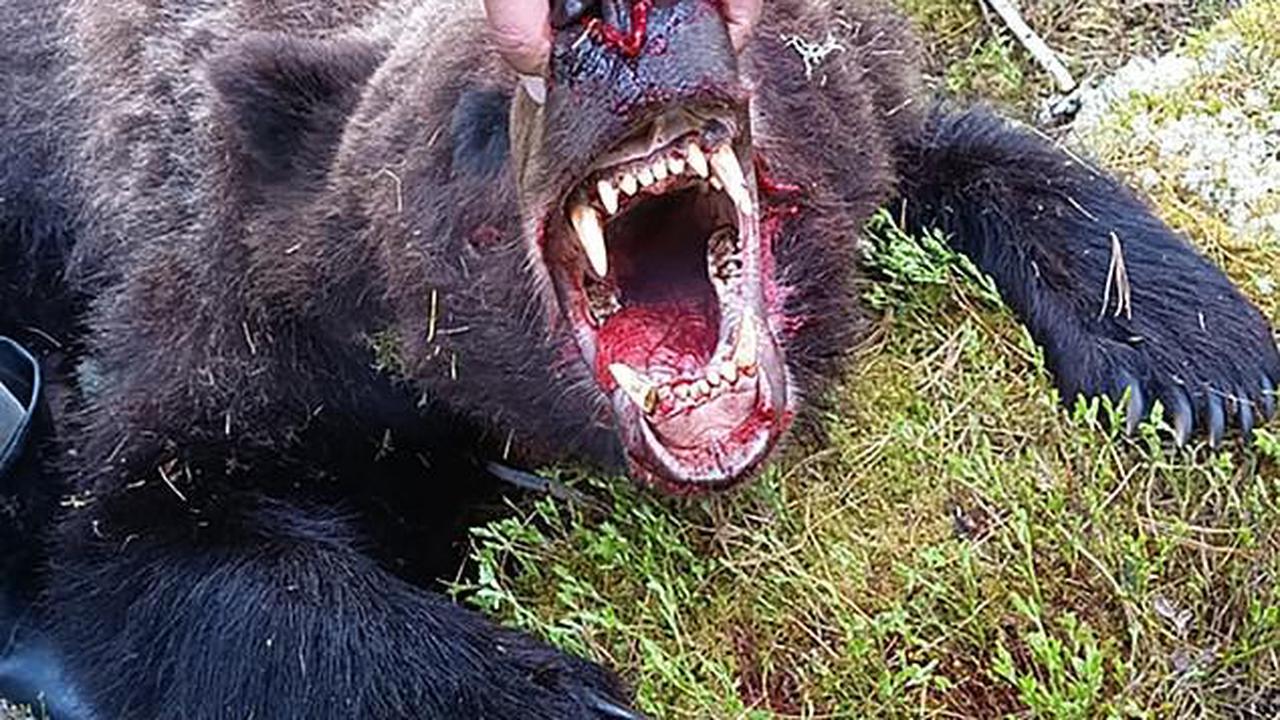 The bear attacked the sherpa, 16, at the Ergaki National Park in Sayan Mountains
Two tourists searched for the missing boy and had to fend off the predator
One stabbed it with a penknife while the other ran back to camp to raise alarm
Investigators found the bear feasting on the corpse and later shot and killed it 
A brown bear has eaten and killed a 16-year-old boy at a Russian national park before it was stabbed in the neck with a penknife by a tourist who was also attacked by the predator.
The beast half ate the teenager, floored the tourist and lunged at another when they went in search of the missing boy.
The bear played dead after being stabbed before it was later shot and killed.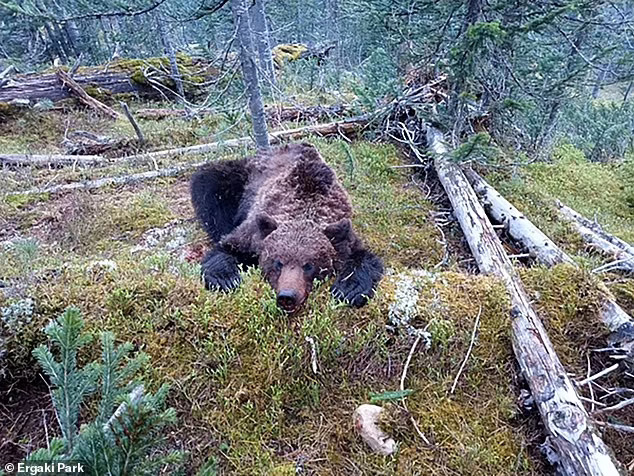 When the tourist stabbed the bear with the pocket knife, his companion fled back to camp where they raised the alarm.
Inspectors at Ergaki National Park in the Sayan Mountains rushed to the scene where they found the bear lying on the devoured remains of the teenager some 500 yards from the tourist camp.