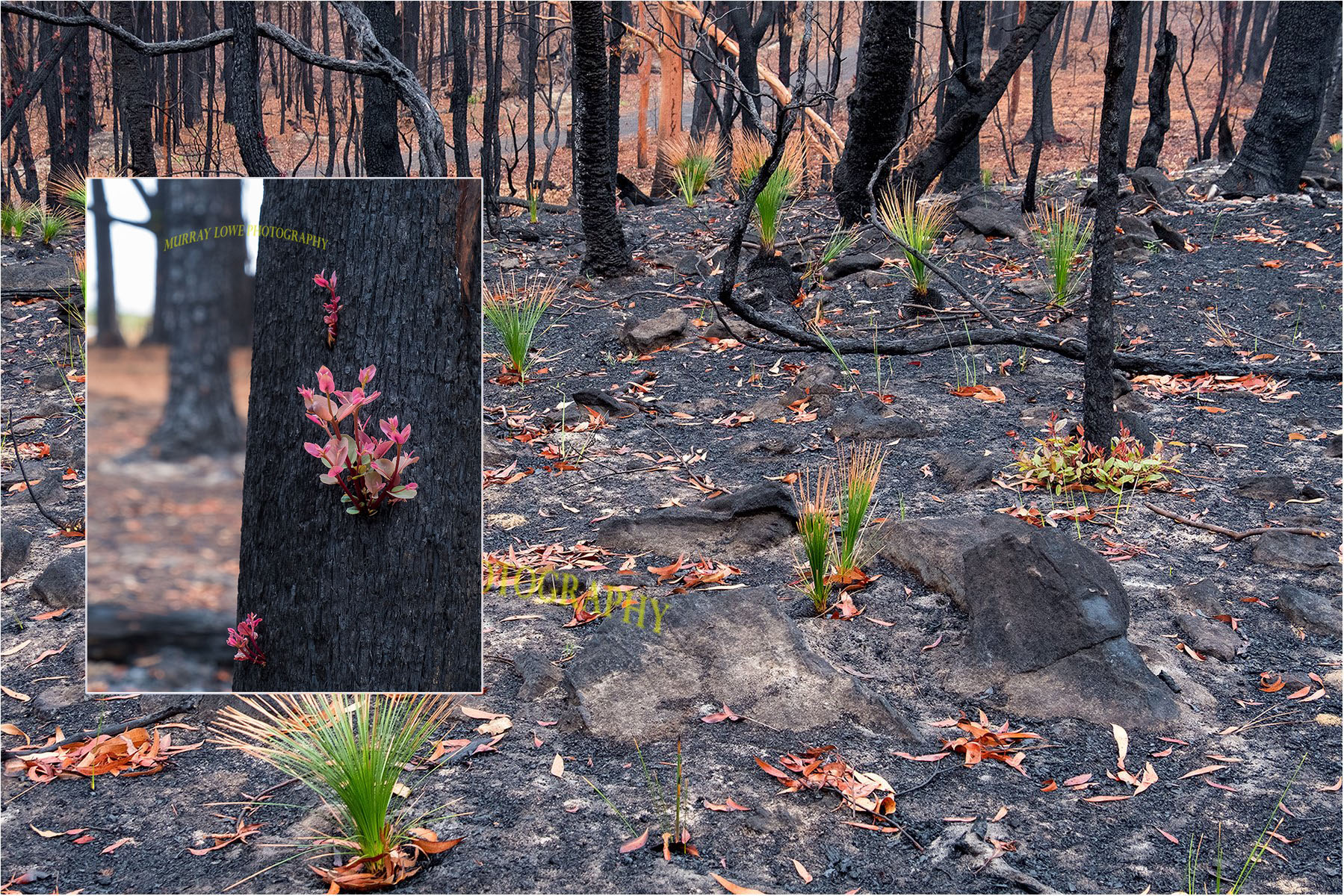 Although the fires continue to ravage Australia, photographs have emerged showing the bush regrowing in areas recently devastated. The remarkable images are giving hope to those left reeling from the crisis.
Murray Lowe, a local photographer, took the images early this week around the Kulnara area of New South Wales.
Lowe said of his images, that he wanted to capture the regeneration of Australian vegetation that it is known for.
"Ventured out into the fire grounds today to capture some images of how the Aussie bush responds to fire, and the way it regenerates itself and comes back to life.
Even without any rain, life bursts through the burnt bark from the heart of the trees and the life cycle begins again.
It's so heartening to see the bush coming back to life again."
The images were posted to Facebook and have since been shared over 40,000 times. Lowe was humbled by the community support.
"I did not, in my wildest dreams, anticipate the overwhelming response to my photos that I've seen. It's both humbling, and heart-warming."
The Australian flora is known for its dependence on fire to regenerate. As one social media user said, "As the indigenous people of our country say… Australian country depends on fire to regenerate…. It just needs to be managed by people who understand it."
Lowe is now selling his prints and plans to donate a portion of the earnings to the victims of the fires.