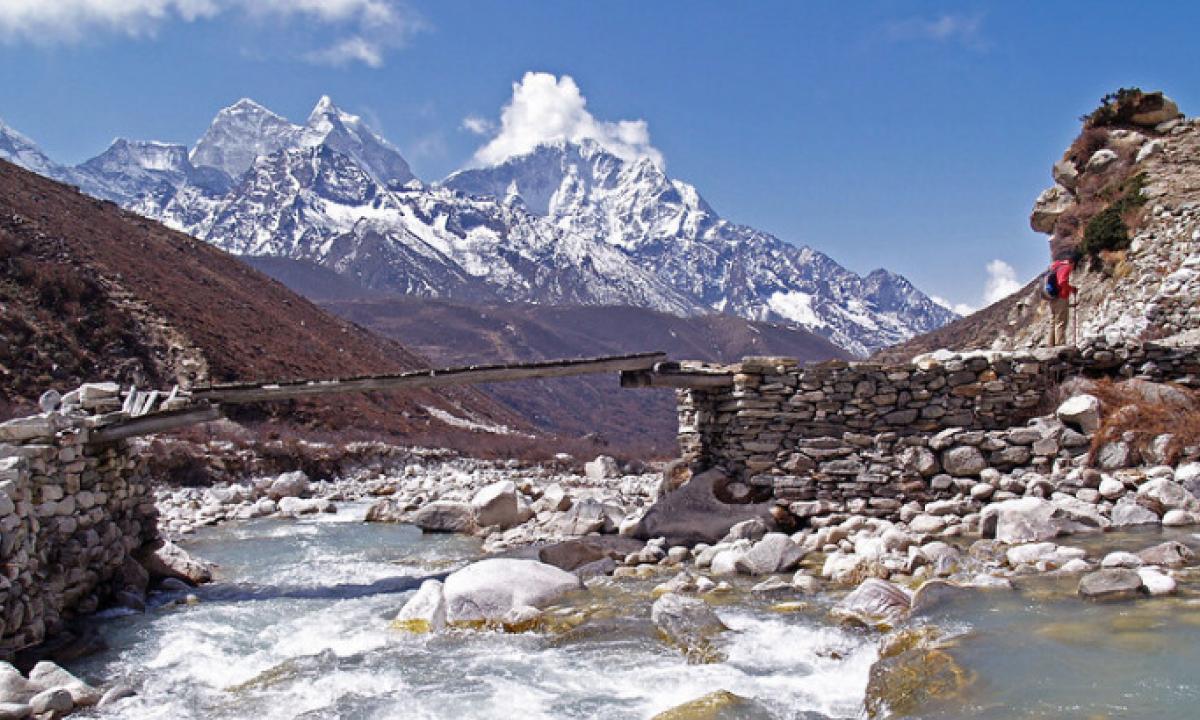 The coronavirus has impacted our lives, and will continue to do so for years to come. Even if the virus is eradicated in the coming months, how we live in the future has been inevitably challenged. For good and bad, life as we know it is different.
From China's drop in air pollution earlier in the year, to the dolphins returning to Italian ports and swans to Venice's now aqua-clear canals, the coronavirus has challenged the climate change narrative as too big to handle in a single generation. And the evidence is mounting.
With everyone either locked down to stem the spread of the virus, or forced to re-evaluate their need to drive to a non-essential location, world pollution has plummeted.
In the case of India, mountain ranges that have never been witnessed in some residents' life times are now visible to locals as the pollution levels plunge.
The Dhauladhar Range—or "White Range"—forms part of the Himalayas, with elevations differing between 3000 – 5500 metres.
For many residents, the Dhauladhar Range's snow-covered mountain tops can be appreciated for the first time in their lives. Those eager to share the experience aren't holding back on social media, either.
"Never seen Dhauladar range from my home rooftop in Jalandhar. Never could imagine that's possible. A clear indication of the impact the pollution has done by us to mother earth," former Indian cricket player Harbhajan Singh posted.
Never seen Dhauladar range from my home rooftop in Jalandhar..never could imagine that's possible..clear indication of the impact the pollution has done by us to Mother Earth ?.. this is the view pic.twitter.com/laRzP8QsZ9

— Harbhajan Turbanator (@harbhajan_singh) April 3, 2020
"We can see the snow-covered mountains clearly from our roofs. And not just that, stars are visible at night. I have never seen anything like this in recent times," anti-pollution activist Sant Balbir Singh Seeechewal told SBS.
In India, around 1.3 billion residents are under a strict lockdown that began March 22 and will last until at least April 14. Draconian measures now restrict the entire population's movements despite the government receiving criticism by rights groups and private industry lobbyists.
Rajiv Bajaj, an auto company executive, published an opinion piece in the Economic Times this week, arguing the economic devastation likely to follow.
"Virtually no country has imposed such a sweeping lockdown as India has; I continue to believe this makes India weak rather than stronger in combating the epidemic," he wrote, referring to the closure of factories, small business, places of worship and marketplaces.
This is from Jalandhar. Dhauladar Range approx 200-250km pic.twitter.com/eHBdK3UW8x

— Aditya (@aapkaditya) April 5, 2020
But already, India, ranking 21 in the world's 30 most polluted cities, according to the IQAir AirVisual's 2019 World Air Quality Report, is experiencing blue skies.
Since the lockdown, the once suffocating pollution levels have significantly dropped, with India's capital recording a massive 71 percent decline in PM 2.5, a harmful microscopic particulate matter found in the air. This matter, when inhaled, lodges into the lungs and passes through the bloodstream and vital organs, posing serious health risks to Delhi residents.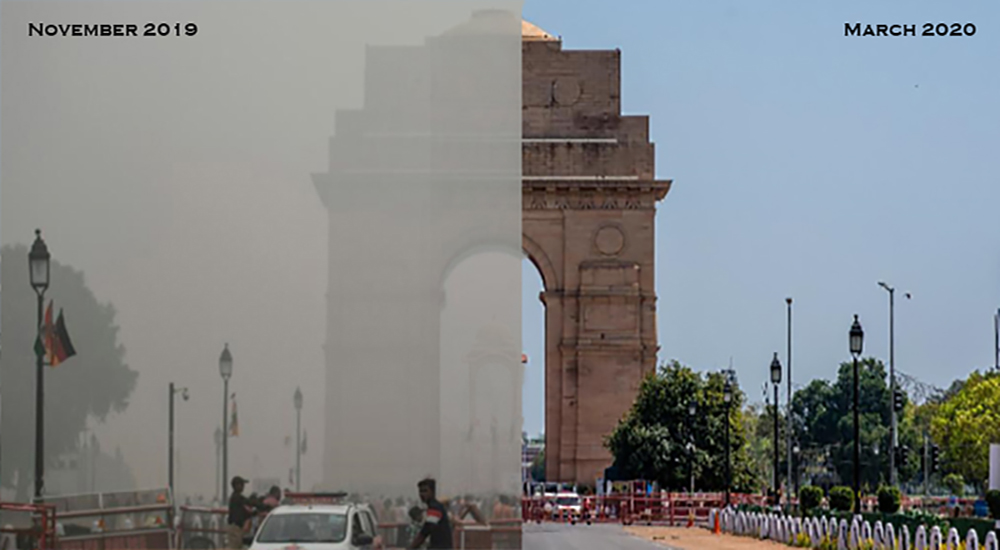 "Not just normal traffic is off the roads, but most industry is also shut down. This has helped bring the pollution level to unbelievably low levels," Seeechewal explained on SBS.
Mumbai, Bangalore, Chennai and Kolkata are also experiencing significant drops in air pollution.
Jyoti Pande Lavakare, founder of the Indian environmental organization Care for Air, and author of Breathing Here is Injurious to Your Health, welcomed the clean air and blue skies despite the circumstances that caused it.
"It is a silver lining in terms of this awful crisis that we can step outside and breathe."
And India's situation isn't uncommon. Alongside China and Europe, the United States also experienced similar improvements in the air quality over Los Angeles since the mass shutdowns of business and restrictions on movement were introduced.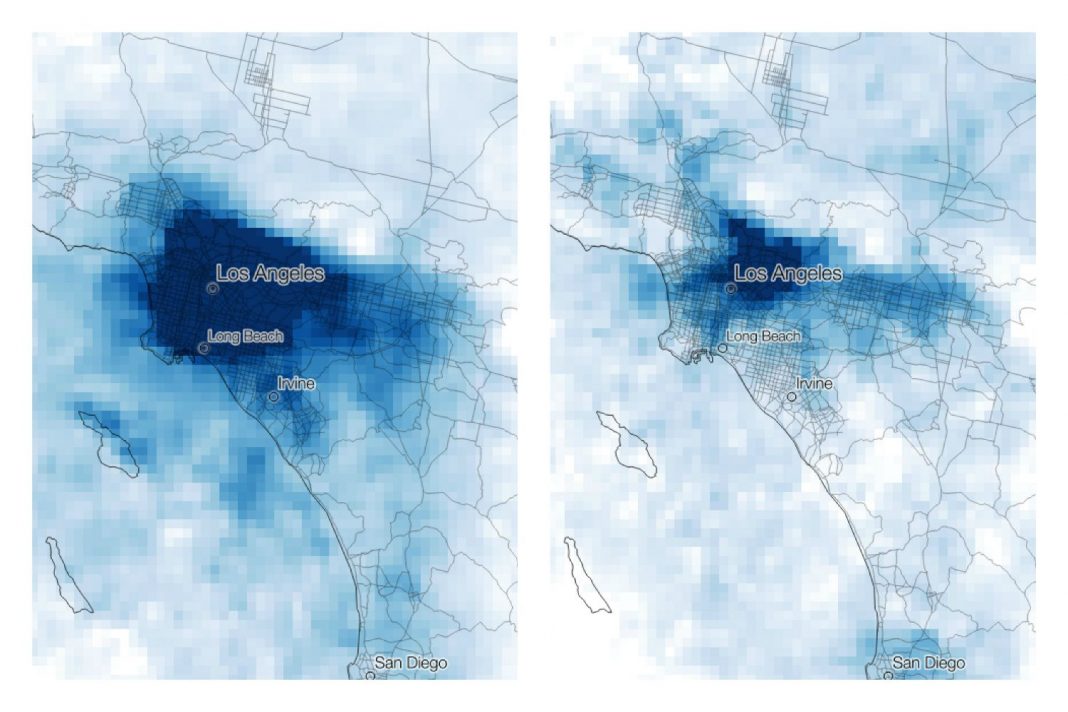 According to the Environmental Protection Agency (EPA), Los Angeles has recorded the cleanest air ever since the Second World War.
Globally, according to the World Health Organization, 7 million deaths occur every year as a result of air pollution. A number most likely to far exceed any death toll caused by COVID-19.