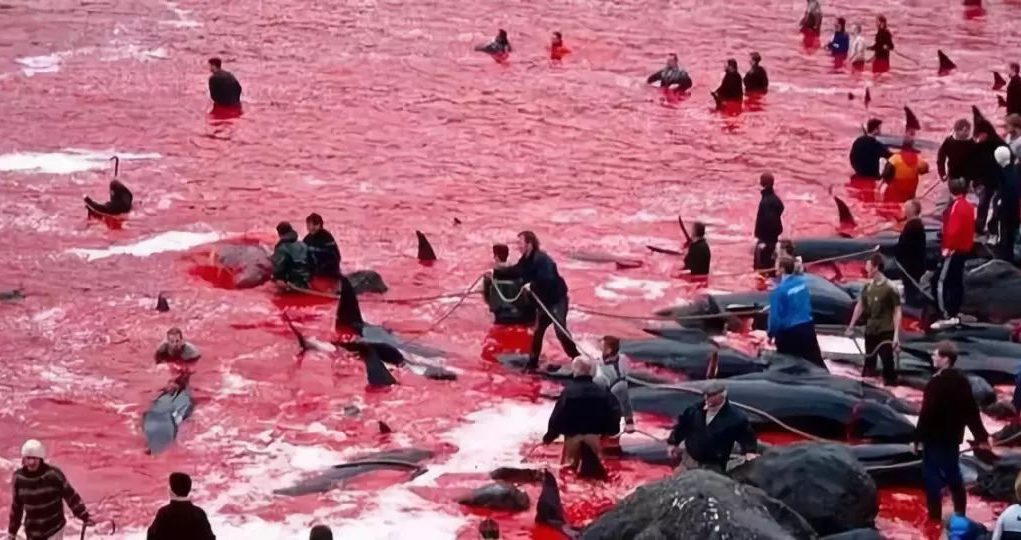 Every year in the summer months, hundreds of whales and dolphins are slaughtered on a group of islands between Norway and Iceland in a tradition that turns the sea red. Now, photos of locals committing the crime find their way to social media, fueling outrage over the practice.
The facts at a glance:
Pilot whales were hunted and slaughtered in Torshavn, the capital of Streymoy Island in the Faroe Islands
Fishermen on boats drove the whales to the coast before stabbing them with special hunting spears
Volunteers helped the fisherman to pull the dead whales ashore when many spectators gathered in front of the sea
It was recorded that 200 whales and 40 dolphins were slaughtered during the "brutal" and "cruel" hunt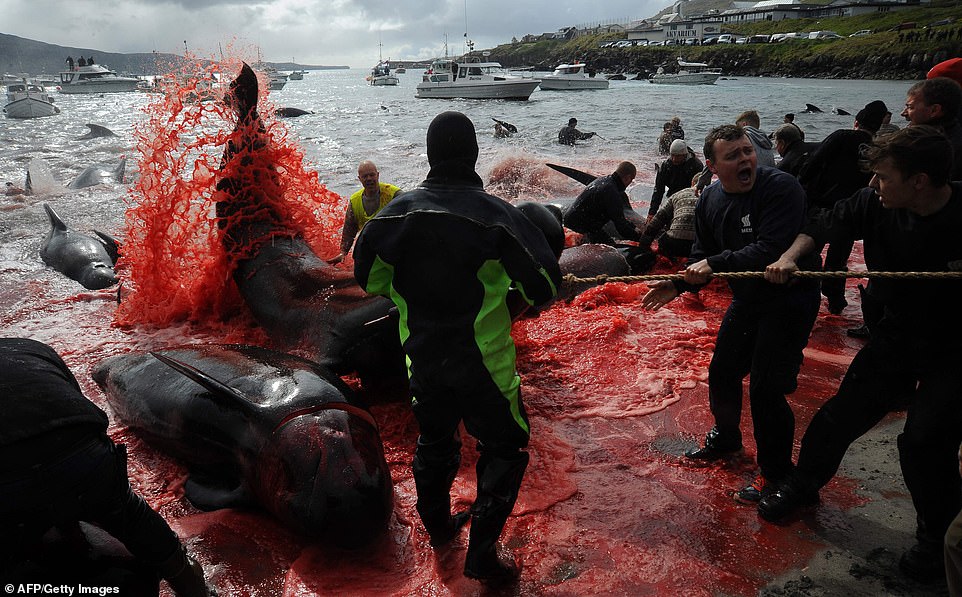 Earlier this week, The Independent made detailed statements on how to perform the ritual, dating back to 1584 and known to locals in the Faroe Islands as "Grindadráp":
While long and shortfin pilot whales swim past the coast during the migration, fishermen surround the mammals in boats and dinghies as they drive them to the beach.
The entire herd of flocks stranded, is pulled ashore and slaughtered on the sand or in the shallow waters.
Also at the forefront: human rights activists (feminists):
As awful as that sounds, it's not nearly as bad as the description of People for the Ethical Treatment of Animals. By launching a petition to stop the practice, the organization itself described the details:
Metal hooks are driven into the breathing holes of stranded mammals before their backs are cut open. The animals bleed slowly. Whole families are slaughtered and some whales watch for hours in the blood of their family members.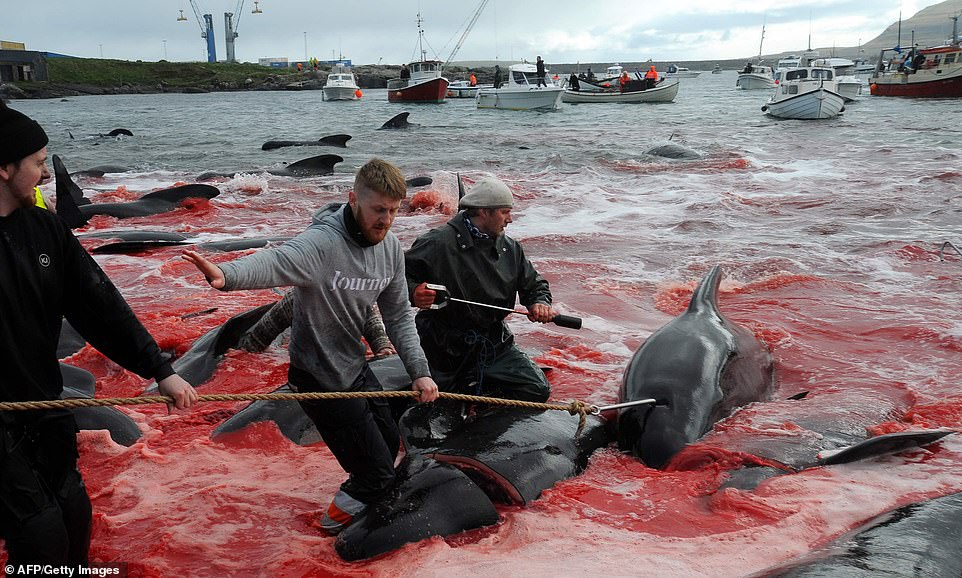 Furthermore, PETA writes that these mammals are "highly intelligent creatures" who "feel the same pain and anxiety as we do".
Commercial whaling is banned in most parts of the world but regional laws allow the practice because the meat is distributed within the community. In a statement defending the tradition of his people, the spokesman for the Faroe Islands, Pall Nolsoe, said last year that grindadráp is no big deal:
Whaling is a natural part of life on the Faroe Islands and the whale meat and bacon are appreciated additions to households throughout the islands. Whaling is carried out in the Faroe Islands in accordance with international laws and globally recognized principles of sustainable development.